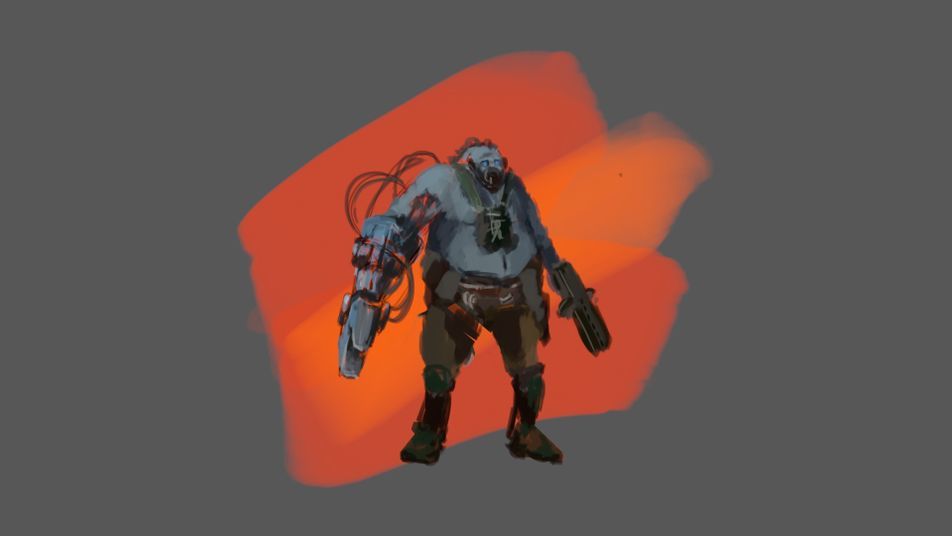 This is what our Game Designer and Narrative Screenwriter, Dmitry Kondrakov, says:
"One of the prototypes of cannibals who are the characters of our game were similar "skunks" from the TV-show "The Firefly". But I was confused by their inconsistency and unsystematic behavior. Attacking by the crowd; it is unclear what kind of weapon they attack with, and the like. In "The Firefly" there is quite a lot of illogical things, although the TV-show did not claim to be the "icon" of science fiction.

The main references for me were the stories of cannibals from the real life. I start feeling uncomfortable at the thought that they perceive people as a walking piece of meat. And when they are asked in an interview what motivates them to commit a crime, they often answer simply: hunger. The real cannibals are no less terrible than the characters created for the game."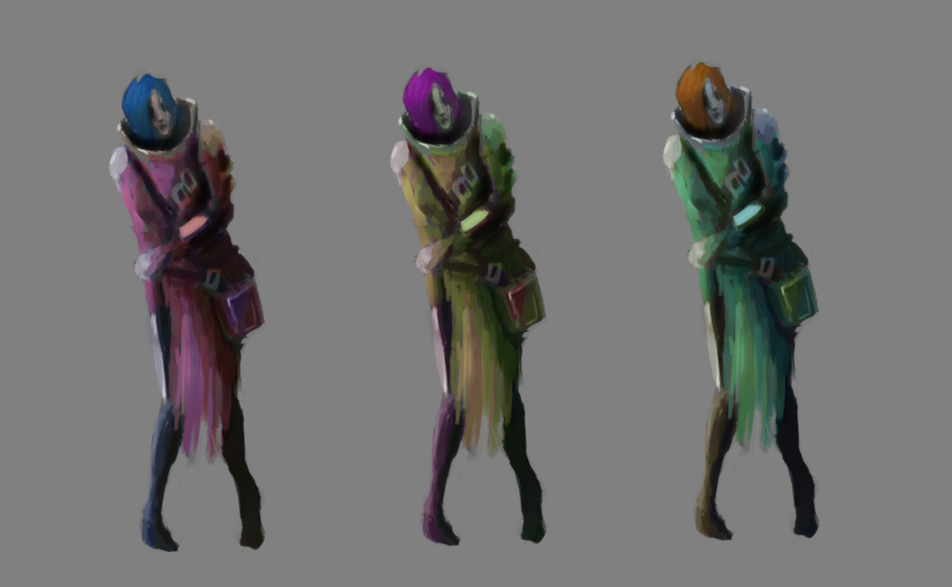 In 306, from the moment of the exodus, mankind first encountered Lissa fever. It received its name in honor of the ancient Greek god of madness Liss. Among the Star Trash, the fever has another name: "psychosis of emptiness. "

"The first symptoms of the fever are indistinguishable from those of a cold or flu, it is distinguished by the speed of its distribution. Even isolated rooms and biosecurity suits are not effective to be protected. "
Inc Moses CEO IN corp (improved nature)

"After a few days, the psychosis of emptiness begins to manifest itself at its best. People start going crazy, losing their minds - call it whatever you like, but the result is always the same: those who are sick lose any connection with the reality and no longer control their actions. "
Dr. Sydney Lin

"A sick person can become apathetic and fail to react to any external stimuli, can kill himself or, for example, take off his skin like clothes. It always happens in a different way. But the truly terrible progressions of psychosis is the "reset" of the collectively unconscious in several people at once. Their worldview and moral attitudes will change forever.

Imagine that a whole group of sick people at once decided that they should now eat human flesh. At the same time, they clearly distinguish between their "friends" and "foes" and retain all the skills that they have acquired over their lives. But they no longer associate theemselves with ordinary people. "
Inc Moses CEO IN corp (Improved Nature)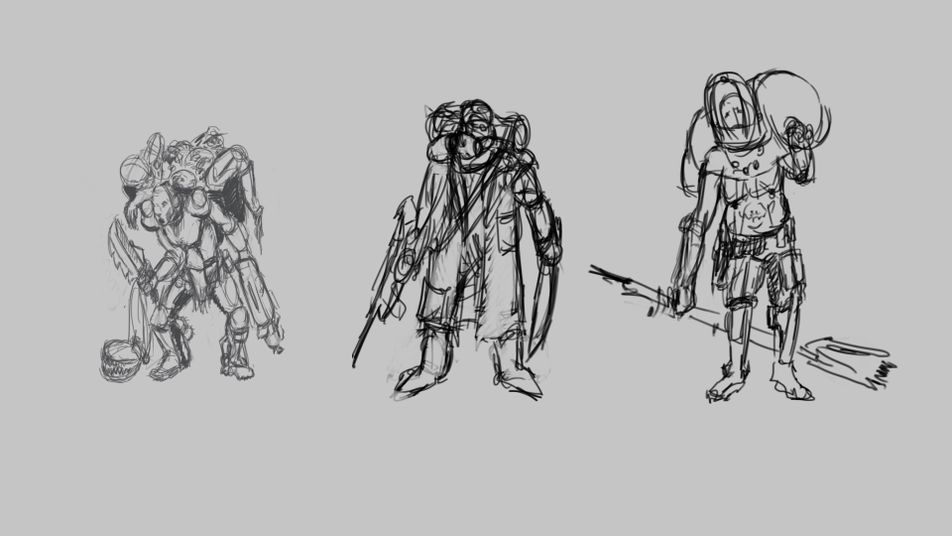 Lissa fever can destroy an average colony in a week. Someone go crazy and kill themselves, those who are not infected die at the hands of those whose consciousness has changed forever.

After 200 years, the fever pandemic subsided, but no effective medicine was designed. It is believed that the inhabitants of the peripheral worlds, i.e. Star Trash are most vulnerable.

One of the striking examples of the fever consequences are the events on the asteroid named NF-103G in the Hecate sector. A team of the "navvy" was sent to the unstable asteroid: miners, geologists and engineers, totally about 300 people. The task was to disassemble the asteroid into useful elements as soon as possible.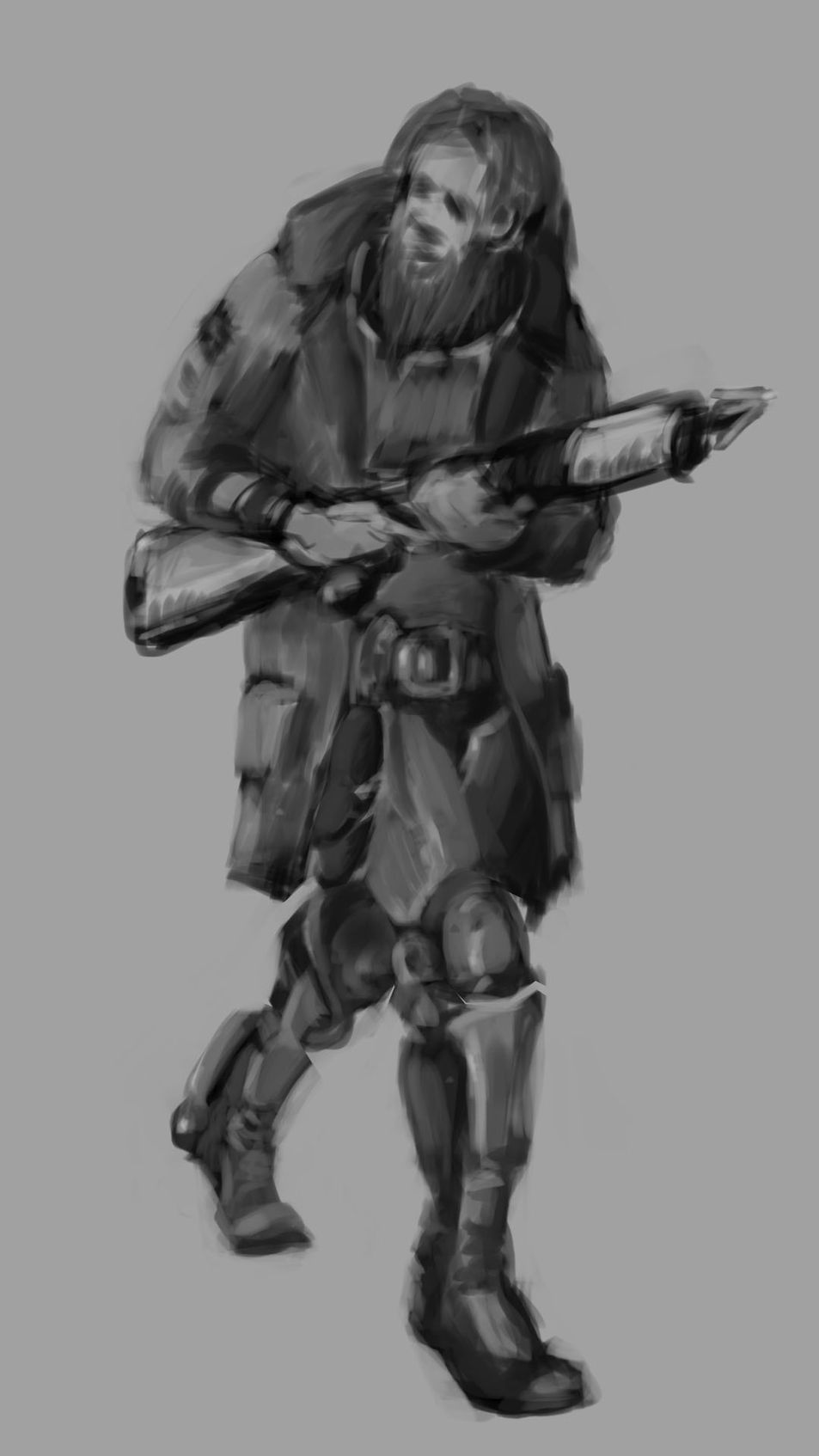 A week after the landing, the first cases appeared among the team members, a few days later the connection with the team was lost. Due to bureaucratic delays, a detachment of the Federal forces represented by the Infinity Corps arrived on the asteroid only a few weeks later. There, it was attacked by survivors who called themselves the "Babba clan". Almost half of the team of "navvy" became cannibals, they killed and ate the rest.

According to the protocol, the Infinity Corps destroyed all life on the asteroid NF-103G. But it is known that several ships of the Babba clan managed to escape and hide in the Ker nebula.

Finding the space scavengers ship on the edge of the nebula with half-eaten crew remains is not uncommon. We hope you manage to survive the meeting with this crazy bunch. Catch you later!