Hey there!
Linux has finally found its way to supported platforms for RUNNING WITH RIFLES! Purchasing RWR in Desura will now get you access to both Windows and Linux releases. If the Desura client version is not yet available, please use the standalone package available on Desura website instead for the time being!
Beta 0.76 mostly concentrates on revamping the resource system, with support for multiple uniforms, map-specific factions and weapons. The actual content work has already gotten to start with the winter map featuring soldiers with ushankas and winter jackets and in the summer some soldiers prefer to have their sleeves rolled up. Expecting more uniform variations coming in the following weeks.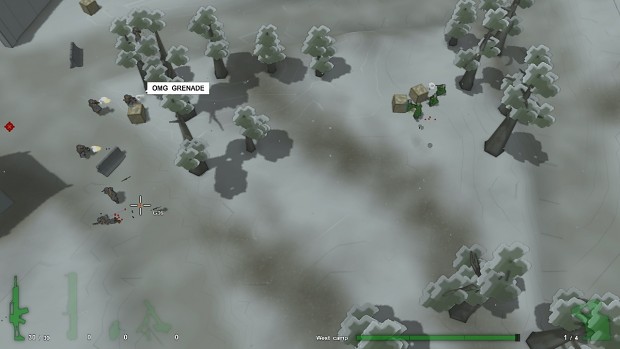 Other than that, map2 has gone through a big renewal with new details and weapons have been slightly altered for better balance; check out the full change log. Next we'll start working on a new map and certain sabotage targets you can go take out using stealth to hinder the enemy performance!
Also, thanks to all of you who voted us in the IndieDB Indie Of The Year 2012! RWR made it to phase 2, which means it's in top 100, and the voting is still on (at least at the time of writing this post :) )
If you want to help us, go here, click top100, click TACTICAL SHOOTER and you'll find RWR at the bottom of the alphabetical list of games in the category. Thanks for your votes!
Of course, we are also running for Steam Greenlight. If you'd want to see RWR in Steam in the future, give us a thumbs up!