Welcome to the Rumor Mill - are we testing a new feature or did we come across a bug ?
Playable NPC's
FACT OR FICTION - Vote NOW !!!!! - NO REGISTRATION REQUIRED @
At some stage we plan to offer free trials of the game allowing players to have limited control of a un-owned NPC in the game world, including the ability to attack players and structures.....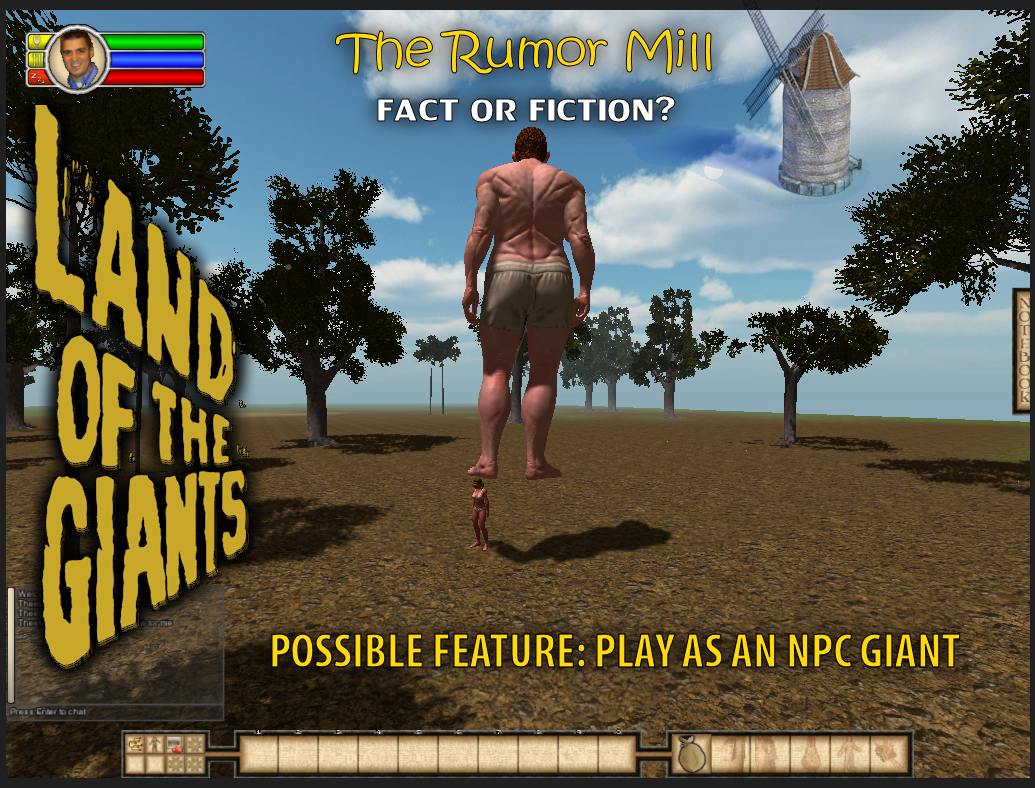 FACT OR FICTION - Vote NOW !!!!! - NO REGISTRATION REQUIRED