Below is our 'plan' of our ruins play space. We are planning again to keep things modular, so that we can create variety without things feeling overly repetitive.
The schematic drawing will map out the basic flow of this level. Further below that you can see some doodles on some possible asset designs and other structures.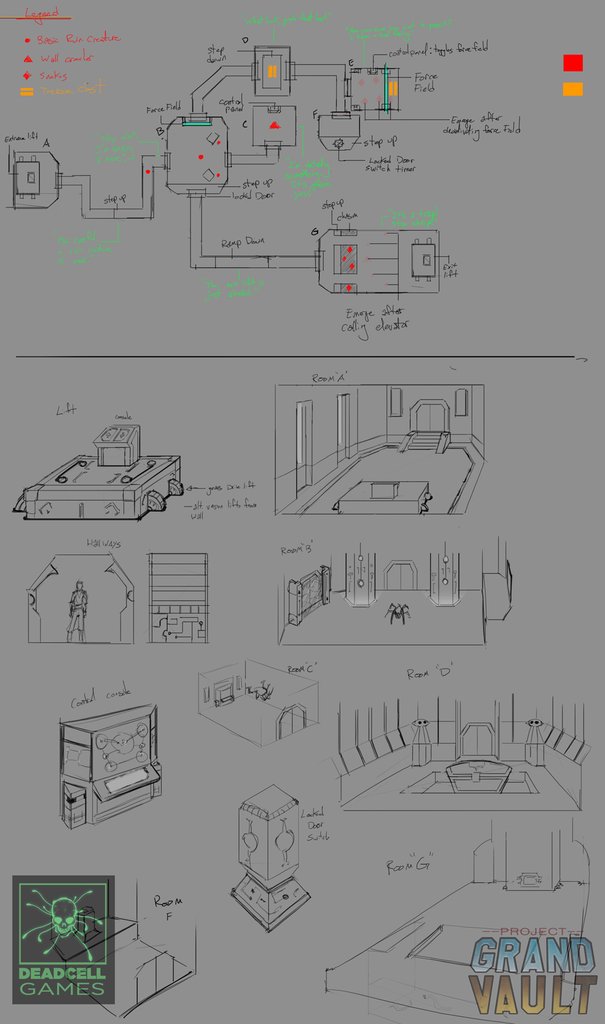 As always guys, thanks for the comments and feedback. Your inputs are our greatest motivators. Stay tuned for more updates!