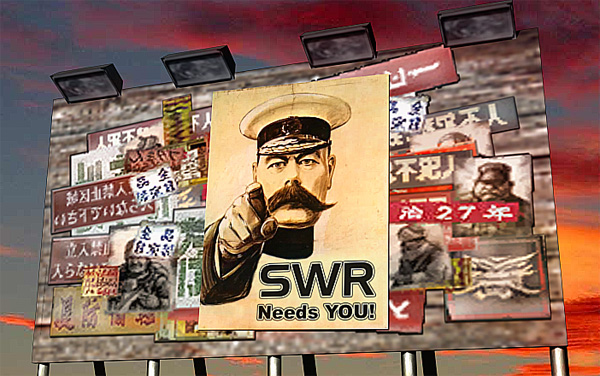 Greetings SWR Fans and Fanatics!
Since our latest patch did not fix the bigger problems our 1.8 release had and after having read through a lot of feedback from you guys, we did some brainstorming on what to do next.
In responce to this we have decided to start a public beta testing round for EVERYONE registered on our forum


Just check out the new "Recruitment Office" sub-forum for all the details.
In addition to all this, some of us now have full-time jobs which means that the amount of work and time we can devote to Rise Of The Reds is somewhat limited now.
Therefore, we are looking for texture artists to help us create new assets for both our factions and maps such as vehicles, civilian structures and landmarks.
We do have some basic requirements if you wish to join our team:
-Able to replicate other texture styles or willing to learn how to do so
-At least a few years of experience with Photoshop or comparable program
-Optional- A sense of humor (we might slap you if you don't have one)
-Optional- Knowledge on how to use modeling programs like Maya or 3DSMax
So if you are that kind of person who has the above requirements (or if you think you'r badass enough without them) drop us a line on our forums, send us a PM on ModDB, or drop an E-mail at hunter649[at]gmail[dot].com