Hello everyone!
This week we got some new stuff for China for you to show: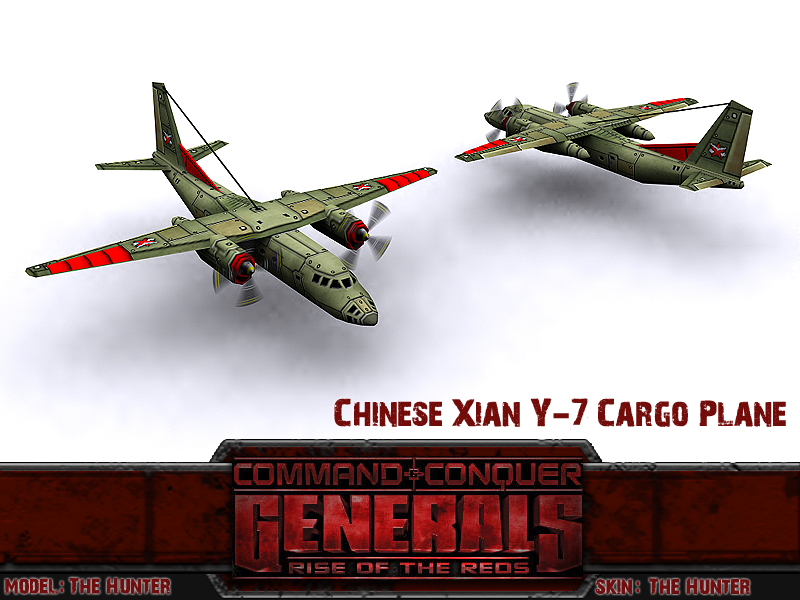 The Y-7 is a Chinese copy of the Antonov An-24 and An-26 designs. It is used as a light transport by the PLAAF and is often utilized to deploy air-dropped land mines.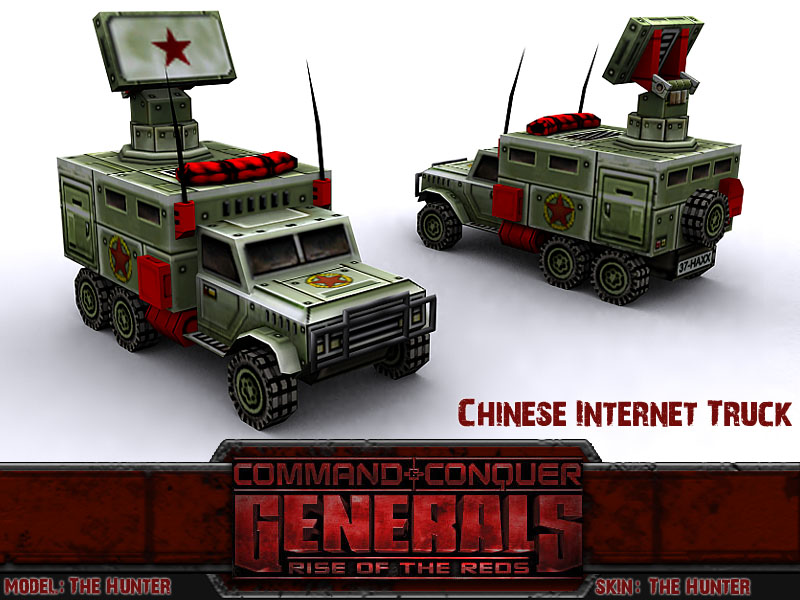 This small truck, based in concept off of the famed mobile "Listening Outposts" used by the PLA, allows for mobile hacking in support of Chinese forces. The Internet Truck can carry two Hackers inside the cab in the back, but is much more suited for hacking support than the Listening Outpost's computer suite geared towards SIGINT gathering. Commanders should keep in mind that the Internet Truck lacks the stealthy capabilities of the Listening Outpost, and requires an Internet Center before requisition.

And once again, some cool screenshots to show you some of the new stuff:
With the addition of the new Internet Truck, Listening Outposts are no longer able to carry Hackers but have instead been made more suitable for their intended reconnaissance role with the ability to scan the surrounding area more effectively.
Here we can see the new Internet Truck in action which is available at the Command Centre after an Internet Centre has been built.
The cosmetic radar dish on top of the vehicle will only start actively scanning/rotating when Hackers have embarked on the vehicle.

And a friendly reminder that this upcoming Sunday, we will be doing another official live stream of the internal beta.
The stream will as usually be hosted by Hecthor Doomhammer on his channel: Twitch.tv