Rorkes Drift Map
Development has been progressing on the Rorkes Drift map and we've decided to release a few more images of the map.
Story:
On January 22nd 1879 the settlement of Rorkes Drift was attacked by a force of around 4000 Zulu warriors. The small contingent of 150 British soldiers held them at bay until help arrived. The gameplay for this map on both SP and MP seeks to emulate this true story:
The British must defend the small settlement of Rorkes Drift from the attacking Zulu

The Zulu must either kill all the British forces or breach the walls and capture the flag in the compound
Can the British hold on long enough before help arrives ... your tactics and skill will decide?
Defending the Settlement: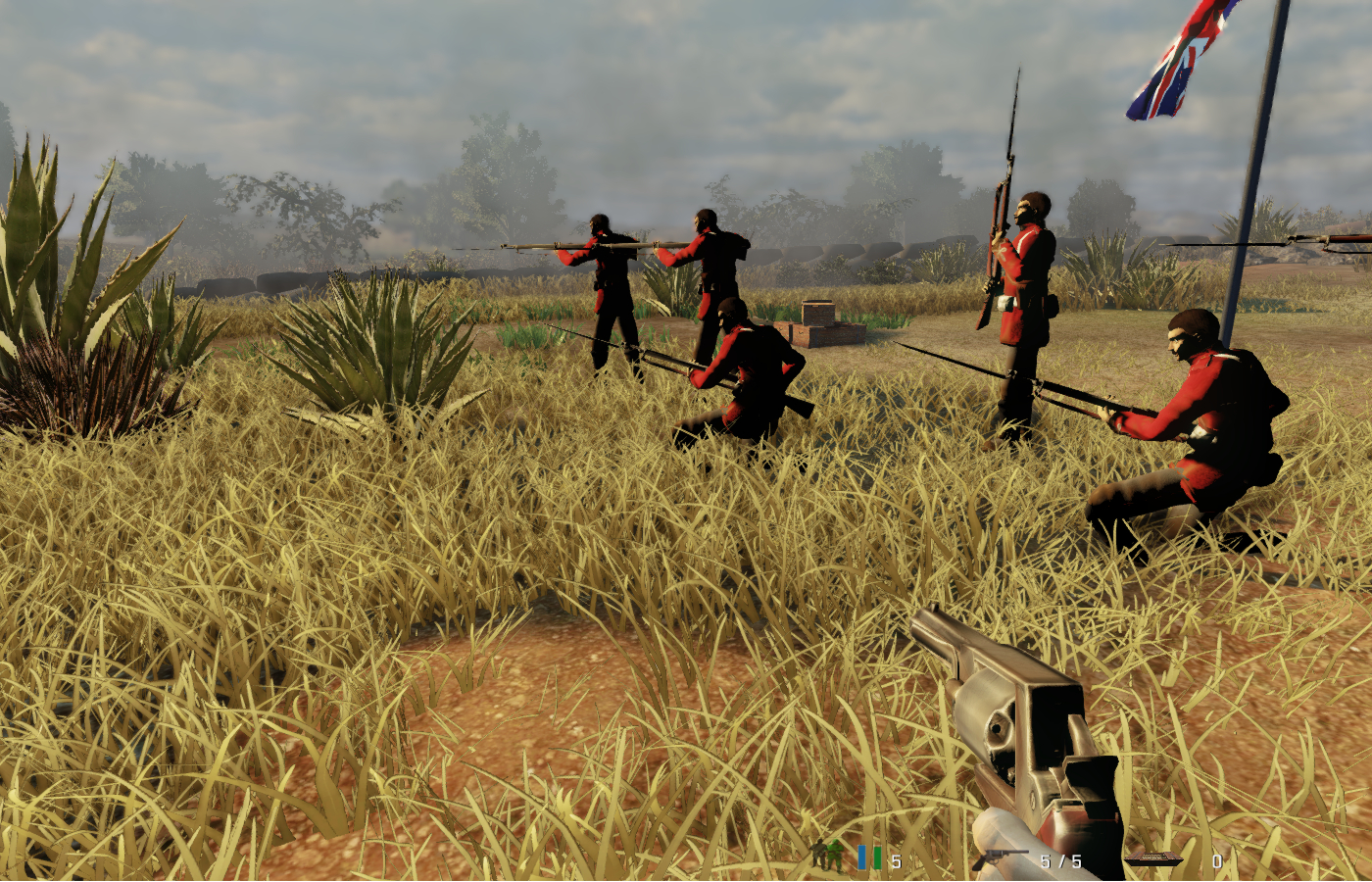 Smoke over the Kraal: