You've probably heard of it from some quiet corner of the internet. About that cute, queer robot dating sim that people are saying is really good for achieving the most homo robo-ness?
robo-tea:1cup! has been promoted at two events so far, and developer jo-robo is getting to roll out the colourful display one last time for the game on December 11th.
Visit Sac Gamers Expo to play a bit of the game or its mini-game sequel, robo-tea:1sip!, live! Don't forget to take some tea and character cards while you're at it, too!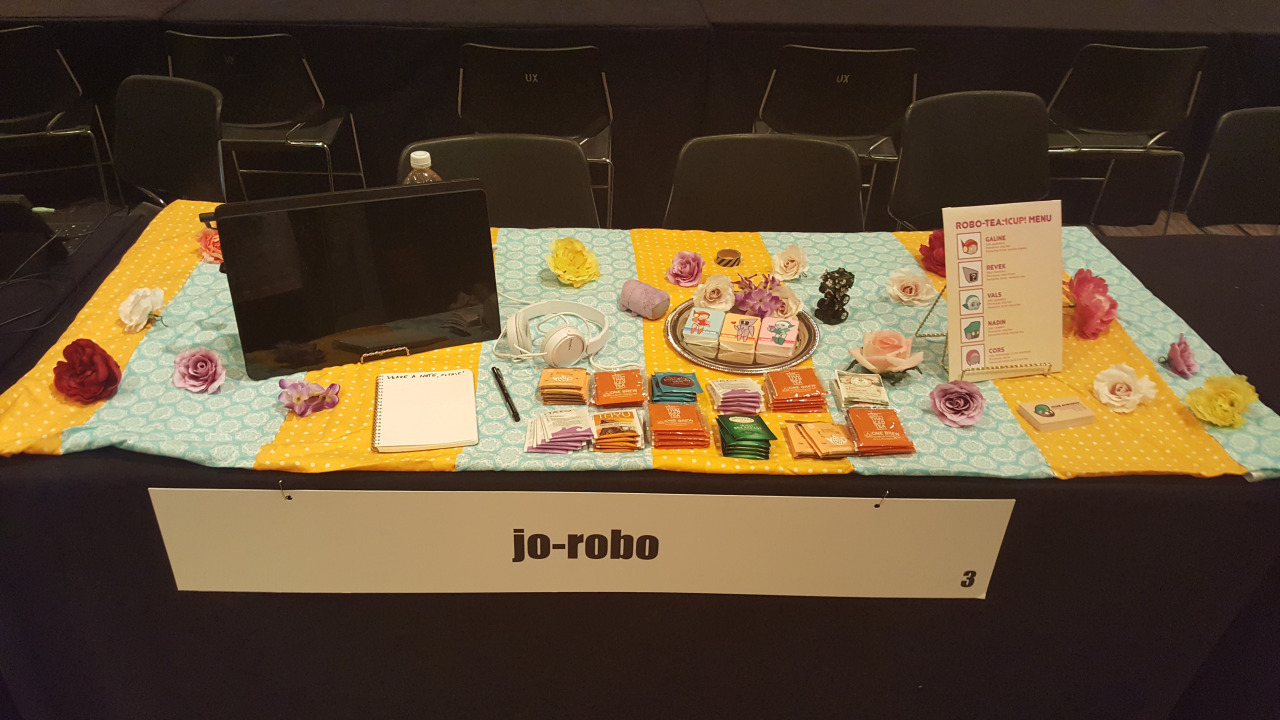 jo-robo table setup from GaymerX 2016