When you're an indie developer, your first release is always a little special. We're incredibly proud of what our dev team has managed to accomplish these past couple of months, transforming Better Off Tread from scrappy one-man prototype to an honest-to-gosh capital-g Game that's already proving to be a hit with players.
Want to know what all the fuss is about? Download and get on in there! Try on some hats! Explode your enemies—and your friends! Tell your pets and loved ones!
Be aware also that this is indeed a soft launch and we plan to be rolling out (geddit?) more additions as the days, weeks, and months go on. If you're anything like our testers, though, you'll find it ridiculously fun on Day One.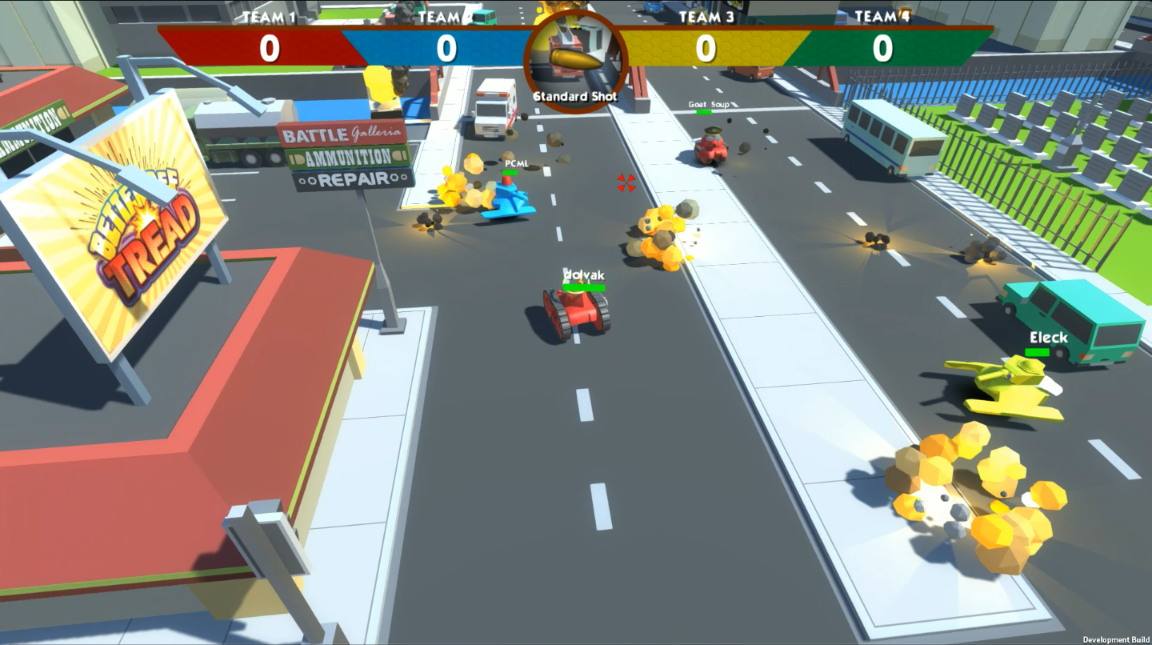 Bug reports? Feedback? Swing on by the Better Off Tread community Discord channel and drop us a line! And watch this space -- we have a lot more in store for our little tanky friends!