What is Rogue'n Roll ?
Rogue'n Roll is a fast-paced top-down shooter with roguelike mechanics.
The game is made with Unity and is still under development.
The game offers constant action and reward the player with weapons and powerups that can be combined for deadly combos !
The main aspects of the game are re-playability and intense action. Each runs feels different depending of the weapons and powerups randomly scavenged. Also, after each run experience points are given, allowing the player to unlock more stuff to discover on next runs !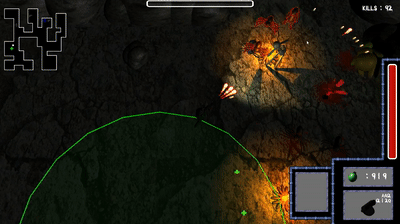 I know the game is not the best looking, but this is my first game project. I'm more focusing on gameplay than visual at the moment, but a lot of improvements are coming ! :D
Also, if the game comes out, it will be at a low price (5$ or less). If you want more details and support the project, please visit and vote on the STEAM GREENLIGHT SUBMISSION.