Hi guys! Thanks for stopping by. We're super excited to announce our Steam Greenlight release! Today at 1300 (1 p.m.) we submitted to Greenlight and put our future in your hands. As we take this big risk, we wanted to let you know where we are and what's going on.
Steam Greenlight: Goo.gl
We've spent the last two weeks since our demo release working on squashing bugs in our demo, developing three new alien classes, deepening the alien AI, creating new levels, adding an additional usable weapon to the player's arsenal (three down, five to go), creating the armor system, and our favorite: devising additional challenges to thwart the success of the invasion. (That laughing zeno in the teaser? That's actually Nathan.
But for your viewing pleasure, here is our updated feature list and some new screenshots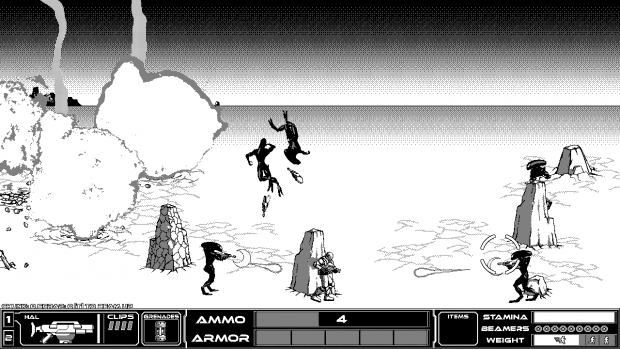 1-bit graphics throughout, created at 720p resolution
Every pixel is black or white. No pixel is grey or colored.
Roguelike: every playthrough is different and death of a soldier is permanent
Every choice you make matters
Taking risks and playing differently might lead to success and easier future paths
...or it might kill you
12 unique areas combining procedural generation and pre-created encounters
Persistent damage--destroyed objects are rebuilt over several playthroughs
6 enemy classes, each with three different personalities to provide different AI interactions during each launch
Mini bosses and side quests that reward you for taking risks8 cutscenes to provide background and exposition to drive plot and increase your involvement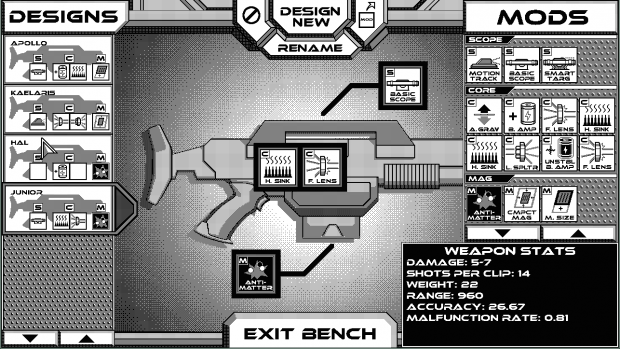 Vast modification options
Collect 5 unique resources during invasion to rebuild your arsenal and ease future invasion runs
8 gun types, each with 1-6 modification slots
15 modifications for guns
100s of combinations that provide usability unique to you and your play style
Original orchestral music score
Make constant tradeoffs to win the invasion
bigger gun or more ammo?
use this gun now or beam it up to be studied?
run through a section or sit back and kill all the aliens?
risk destroying all your cover to collect more resources for the next soldier to use?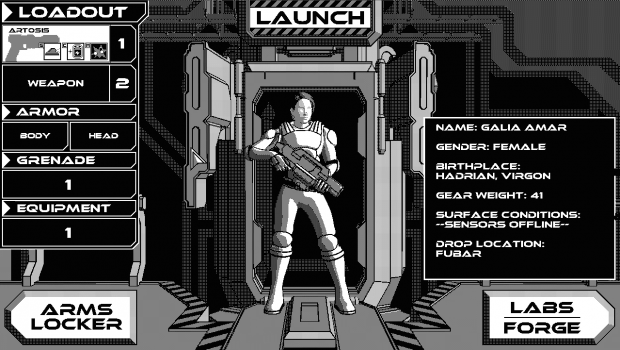 Homeworlds of soldiers pay homage to nearly 100 sci-fi locations for the out and closeted sci-fi nerds

homeworlds provide soldiers specific perks
Endlessly replayable

hunt achievements
search for secrets
improve the arsenal
explore the world
thumb your nose at King Zeno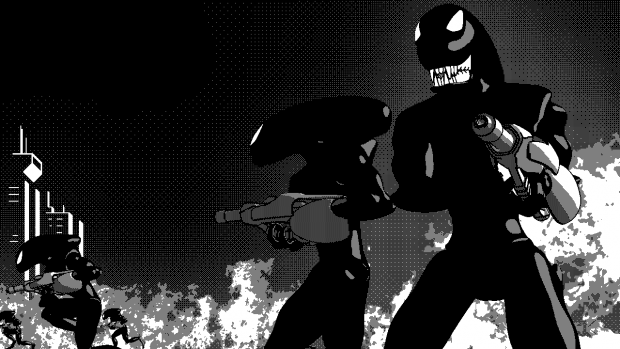 Thank you so much.
Your feedback has been awesome, and we're always happy to hear from you,
Nathan and Lee J
Click here to vote for Rogue Invader on Steam: Goo.gl
THANK YOU