We at ZebraFox Games have decided to release a desktop version of Rock, Paper, Wizards! to give those without an Android device a chance to try the game out. Android users will still have the best experience on their phones or tablets by downloading the game from the Google Play store, as it will have the leaderboards and achievements available. You can still download the Google Play version for free.
Play the HTML5 and Windows PC versions of Rock, Paper, Wizards for free now on GameJolt.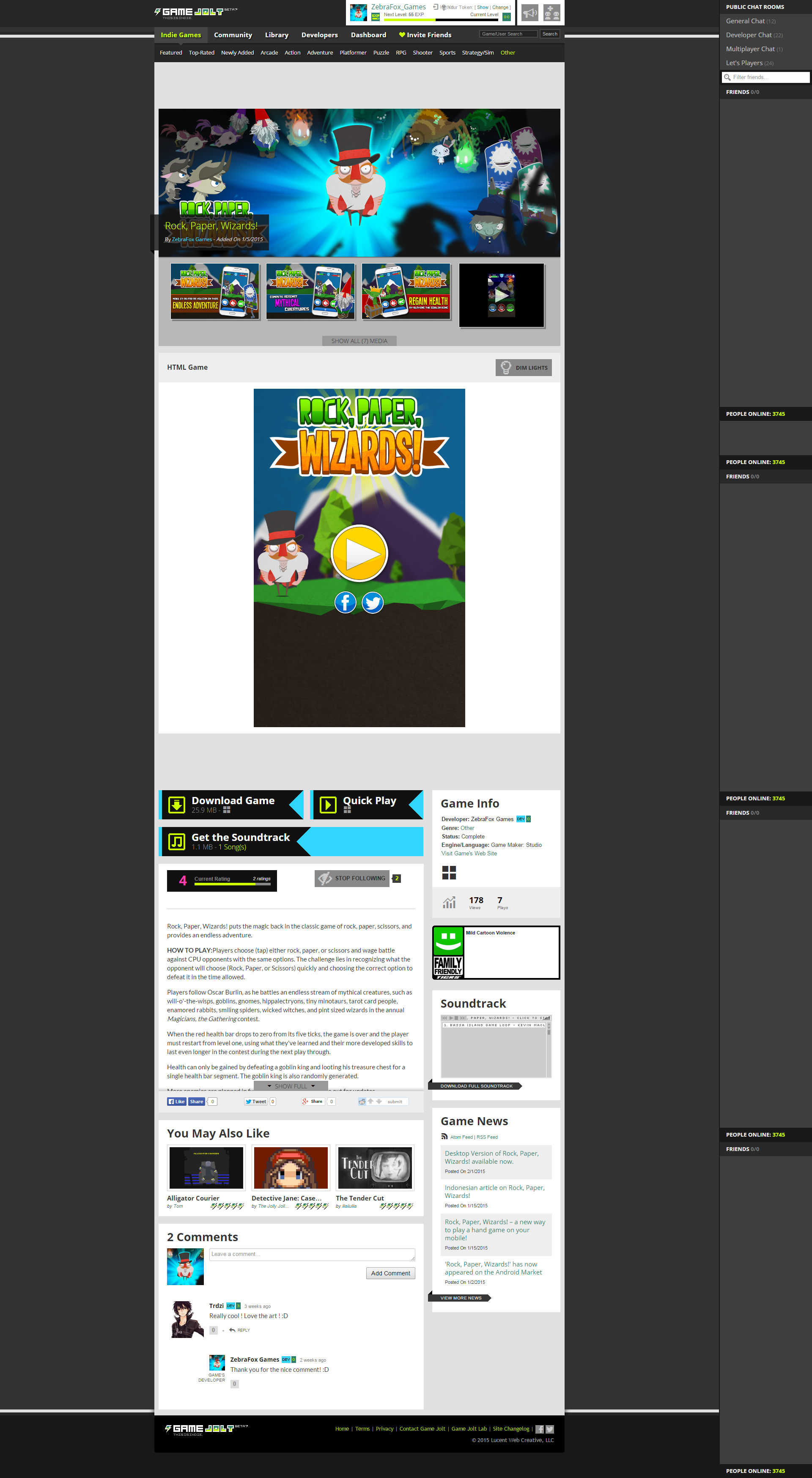 If you enjoy the desktop/HTML version of the game, even without the leaderboards, please let us know in the comments. Also, you'd be surprise by how much ratings and spreading the word can help. Thanks for reading and happy playing, developers and gamers!