Hi everyone, the new pre order version of Robothoirum is up!
The GoblinZ studio team is proud to present you the progress we've made on Robothorium during the last months.
You can pre-order Robothorium and have access to the new pre order version right here
And don't forget to come on our Discord if you want to have access to our special giveaway, open beta weekends and devlogs: Discord
---
Patch note 0.5.0: What's new?

Today we are presenting you our huge patch note for the new pre order version, where the updates of versions 0.4.0 and 0.5.0 are merged together.
Story: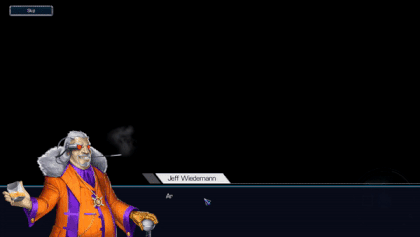 New Prologue 4 mission is now playable
Features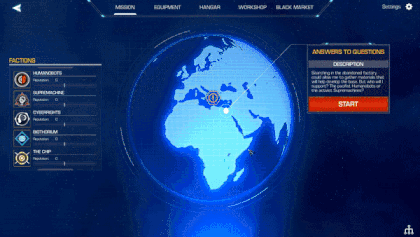 New environments: Lab, Factory and City by day
New skills for robots: You can now change your skills in the equipment scene
Robots now have a grade 2 visual when equipping higher level items
New damage and effect displaying system
New talent system (Work In Progress: only the first tier is available - talent trees are NOT in their final state and will change before EA)
New equipment system - Equipping an item in a specific slot will change the visual of the associated part(s) of the robot
New notifications system in exploration
New personality bonuses system - Robots now have small stats boost depending on their personality
New class restriction system for items
New faction window that you can access on mission scene
New main menu
Players can now create up to 3 save slots
New difficulty selection window (WIP: all difficulties are the same for the moment)
Players can quit the game from the main menu
You can now go back to main menu from the mission scene
New Danger Level system with a brand new UI in exploration
Lots of new special FX, animations, lights and projectiles
New adaptative tooltips for skills with dynamic description
2 new types of monsters - Psyborgs and Policemen
New grade 2 for Technomeds, Cyberdogs, Psyborgs and Policemen
Monsters skills have been reworked and polished
New environments - Lab, Factory and City by day
New rooms layout with the correct number of doors
Rooms now have random decorations
New Regeneration attribute - R

estores some Shield at the beginning of each turn (replaces the old Armor attribute)

Resistance attribute now mitigates damage for Shield and Structure
Equipment items now have random stats rolled when dropped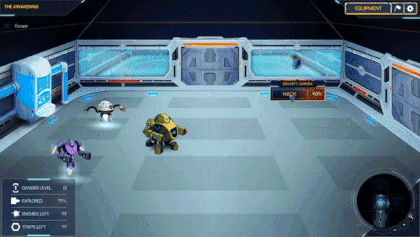 Better procedural level generation
Effects can now be hovered and have a tooltip in fight, equipment and exploration
UI polish on turns order
UI polish on fighter details
UI polish in equipment scene
Many sounds added
Huge UI improvements and polishing
Robots can now level up
More items have been added to monsters drop list
Better animations when inspecting elements. A wheel of chance has also been added
You can now compare items with the ones equipped by using left shift or X with a gamepad in the equipment scene
Bug fixes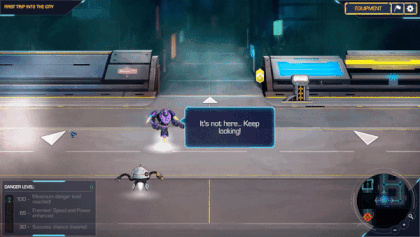 Other
Settings, Black Market, Hangar and Workshop are locked intentionally
---
That's all for now. We will be back soon to share with you our progression on Robothorium.
Please share any questions, feedback or thoughts in the comments, we really love to hear from you.
The Goblinz Team