Hey everyone,

Welcome to our second devlog article about our upcoming tactical RPG, Robothorium!

We will post here all of our future progression about the game, and if you want more or want to participate to our open beta, come join us on Discord: Discord.gg

For those who don't already know about our game Robothorium, I invite you to read our presentation article there


---
Today, we are going to focus on one of the robots that you will be able to play during your revolution against humankind:

The W.A.R.: Wireless Artificial Replicant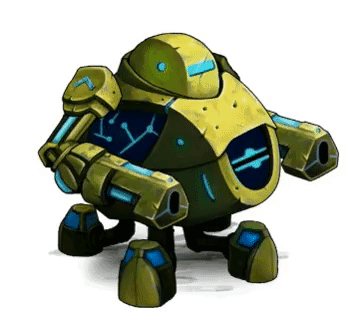 Background:
Shortly after the Great War of Turkey in 2028, the Russians developed a new versatile and autonomous robot able to adapt to any environment. Cheap, fast, resistant and accurate, the W.A.R. unit proves to be particularly effective in many war situations.
---
Skills:
Simple attack: Fires a regular shot with both weapons.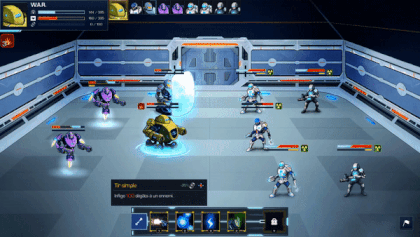 ---
Energetic Zeal: Provides a damage boost to a selected ally line.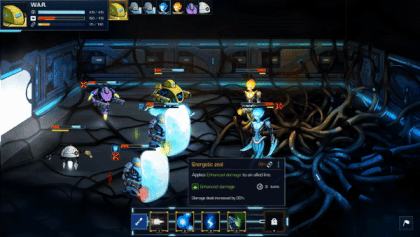 ---
Galvanization: Provides a a critical damage boost to a selected ally line.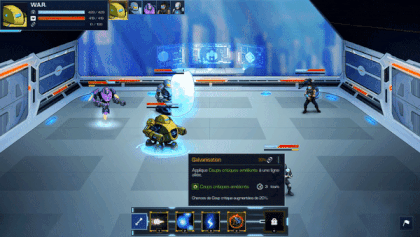 ---
Electric Shock: Launches a bolt of electricity to the opponent to deal damage and apply Short circuit.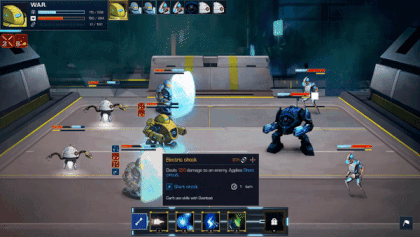 ---
Protons shot: Shots a powerful protons salvo that will bounce on two additional opponents.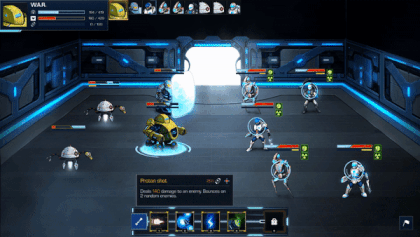 ---
Intimidation burst: Fires in burst to all the opponents with a chance to apply Weak point.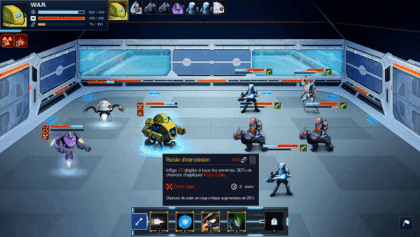 ---
Suppressive Fire: The W.A.R. reveals his ultimate chest cannon to launch missiles that rain down on an opponent.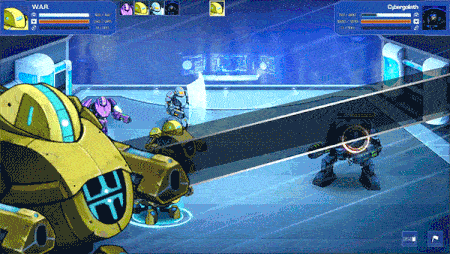 "I love the smell of napalm in the morning"
This versatile robot is a war machine, capable of tanking, inflicting heavy damage and boosting his allies. A great unit, set on its 4 feet, armed with 2 visible cannons and a last one hidden into his chest. It is definitely a must have for your team.
---
That's all for now. We will be back soon to share with you our progression on Robothorium.
Please share any questions, feedback or thoughts in the comments, we really love to hear from you.
The Goblinz Team