Hi everyone,
Welcome to our 11th devlog article about our upcoming tactical RPG, Robothorium!
We will post here all of our future progression about the game, and if you want more or want to participate to our open beta, come join us on Discord: Discord
For those who don't already know about our game Robothorium, I invite you to read our presentation article there.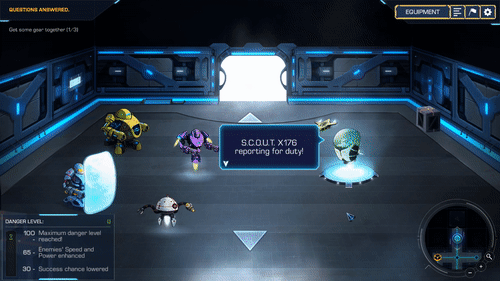 Today, we are going to focus on one of the robots that you will be able to play during your revolution against humankind:
The S.C.O.U.T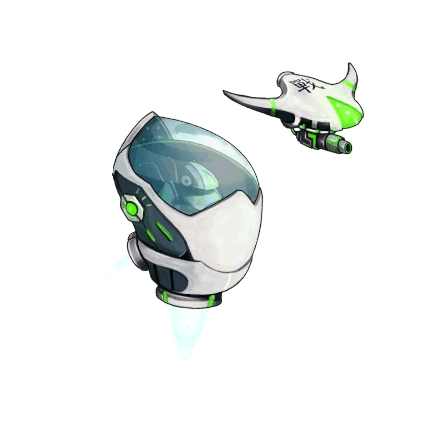 Digital Robotic Infiltration and Vigilant Exploration Replicant:
For many years, Spain has dominated the world championships of drone fights. However, in 2035, the Chinese developed a robot capable of perfectly driving a drone, the D.R.I.V.E.R. Since then, they won each edition of the tournament.
At the same time, when they discover its potential, leaders quickly twisted its first use by turning it into an elite spy unit: It was then renamed S.C.O.U.T.
---
Skills:
Order shoot:
Deals damage to an enemy. Chance to land a critical hit and damage of the skill increased by 10% for each penalty on the target. Bounce on all enemies affected by "Marked target".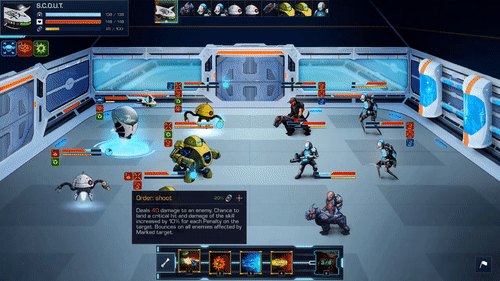 Virus pulse:
Increases the overload of an enemy by 20%. Applies "Overheat" and "Marked target". Overheat: Generates 12% of Overload per turn.
Marked target: Targeted by a drone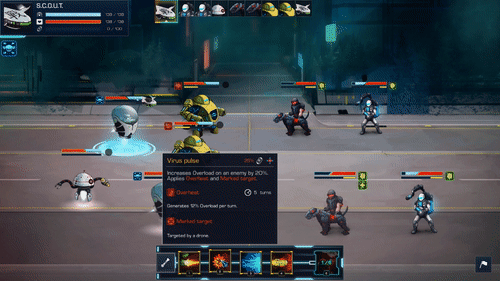 Splash ammo:
Spreads all penalties from the targeted enemy to a random enemy.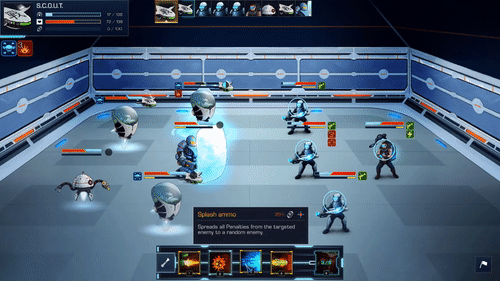 Sulfuric Ammo:
Applies "Corrosion" and "Marked target" to an enemy.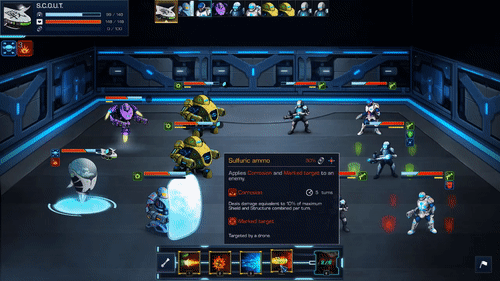 Target analysis:
35% chance to apply "Thoriofocused" and "Stalked" to an enemy line. Chance doubled on enemies affected by at least one Penalty.
Thoriofocused: Damage taken increased by 35%.
Stalked: Taking damage regenerates the Shield of the assailant by 15% of damage dealt.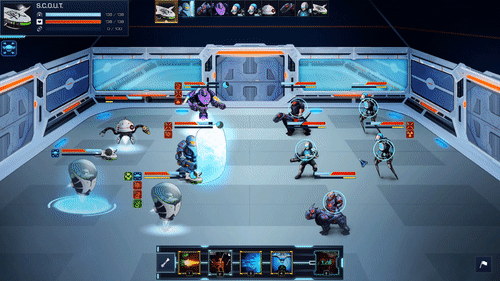 Cyberstims:
Applies as many random Bonuses to the launcher as there are Penalties on the targeted enemy.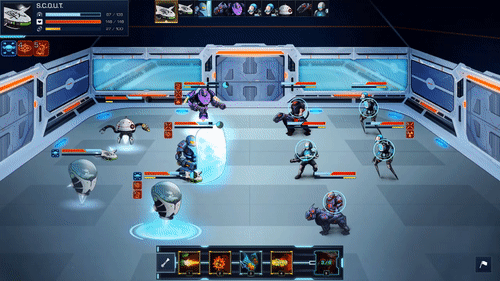 Robotic Coordination:
Reduces the "Overload" of an ally to 0% but applies "Drone OOS" to the launcher.
Drone OOS: Can't use Order: shoot and Robotic coordination
Killer Discipline:
Refreshes the duration of all enemies' Penalties and deals damage per penalty refreshed.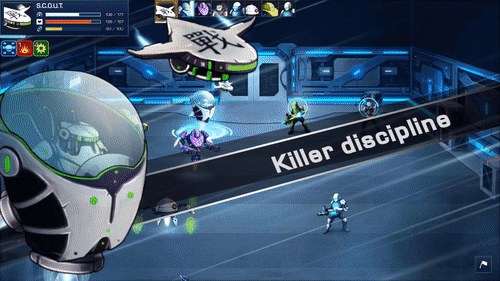 That's all for now. We will be back soon to share with you our progression on Robothorium.
Please share any questions, feedback or thoughts in the comments, we really love to hear from you.


The Goblinz Team