Hi everyone,
Welcome to our 10th devlog article about our upcoming tactical RPG, Robothorium!
We will post here all of our future progression about the game, and if you want more or want to participate to our open beta, come join us on Discord: Discord.gg
For those who don't already know about our game Robothorium, I invite you to read our presentation article there
Today, we are going to focus on one of the robots that you will be able to play during your revolution against humankind:
The R.I.O.T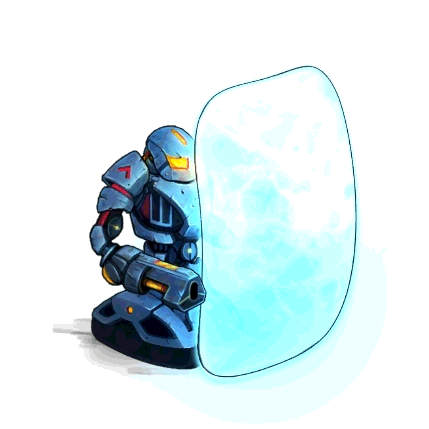 Robotic Individual Optimized for Troubleshooting:
Developed in France during the great uprisings of 2042, the R.I.O.T. units weres used to contain the major overflows of those protests. Tanky but slow, those units can quell every excess thanks to their massive shield and disperse any furious crowd with their tear gas.
Drived with caterpillar tracks, armed with only one canon but yet protected with a massive energetic shield, they were made for one purpose only: everything that will try to overtake their shield will need a good health care.
---
Skills
Basic shot: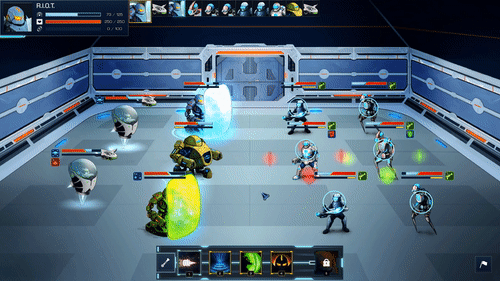 Intervention:
Applies "Protected" to an ally.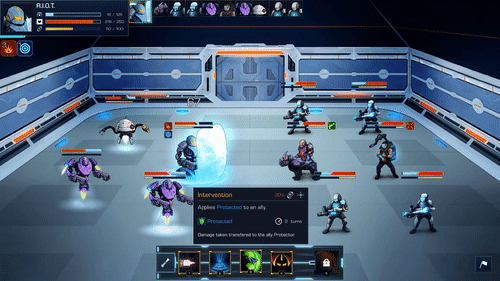 Shockwave:
Deals (x) damage to an enemy line. 25% chance to apply "Stunned".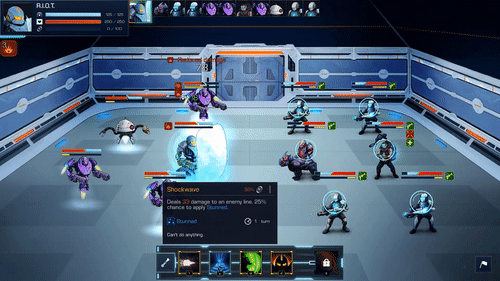 Cyber bolas:
Deals (x) damage to an enemy. Applies "Reduced speed".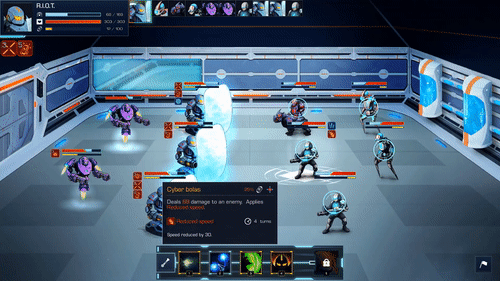 Thorium smoke grenade:
Applies "Reduced precision" to all enemies.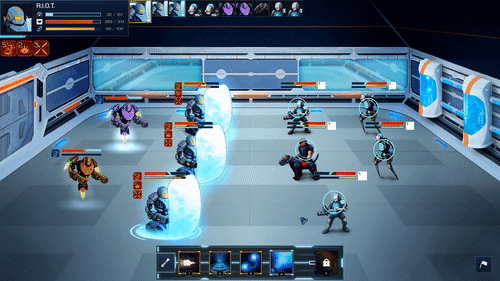 Corrosive grenade:
Deals (X) damage to all enemies. 50% chance to apply "Corrosion".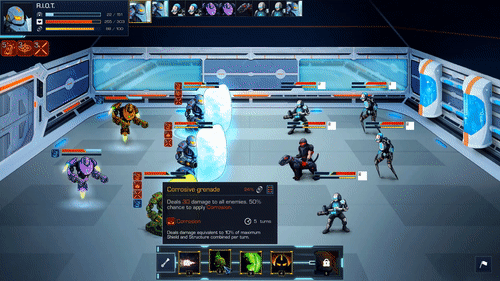 Provoking shout:
Applies "Provoked" to an enemy.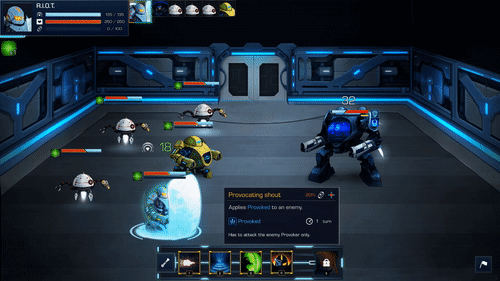 Dreadnought:
Becomes Invulnerable and applies "Provoked" to all enemies.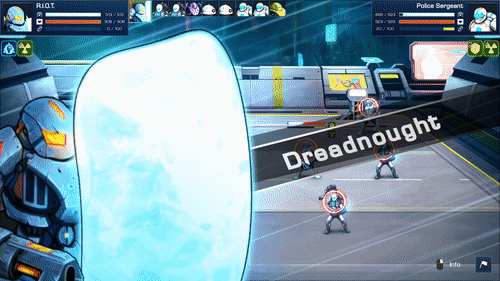 ---
---
That's all for now. We will be back soon to share with you our progression on Robothorium.
Please share any questions, feedback or thoughts in the comments, we really love to hear from you.