Hey everyone,
Welcome to our 8th devlog article about our upcoming tactical RPG, Robothorium. Today we focus on some enemies that you will encounter during your uprising.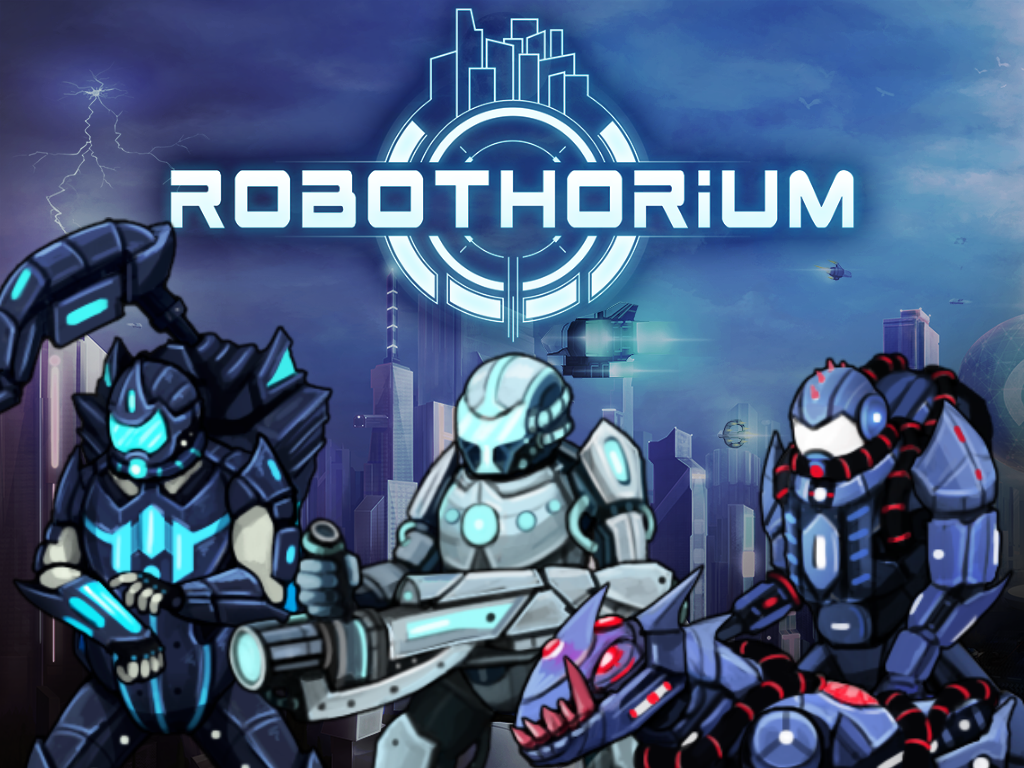 If you want more or want to participate to our open beta, come join us on Discord
For those who don't already know about our game Robothorium, I invite you to read our articles right here
---
The Riflemen

Basic troops, but flagship of the army, Riflemen are humans reconditioned into cyborgs.
Having received transplants directly integrated into their arms, they are designed to inflict significant damage. Agile and fast, they can also apply damage debuff on impact.
The higher grades can also buff their teammates or apply a debuff increasing damage taken to an enemy line.
---
The TechnoMed
Technomeds are human scientists specialized in tactical support of troops on the field. They are rather fragile, but the help they provide is highly effective.
They can heal thanks to their cybernetic arm and can regenerate the shield or buff the resistance of their allies.
---
Cyberdogs
The Cyberdog is a clever mix of cyborg and animal. The handler is directly connected to his dog through his right arm, using him as a weapon.
Handlers were humans who used to work in the security. After many severe injuries, they were reconditioned into cyborgs to ensure the safety of BreachTech sites.

They can either increase overload for the weaker ones or lower the enemies' resistance for the strongest.

In addition, the more an enemy has debuffs on him, the better the damage of critical hits taken and the chance to take critical hits.
---
That's all for now. We will be back soon to share with you our progression on Robothorium.
Please share any questions, feedback or thoughts in the comments, we really love to hear from you.