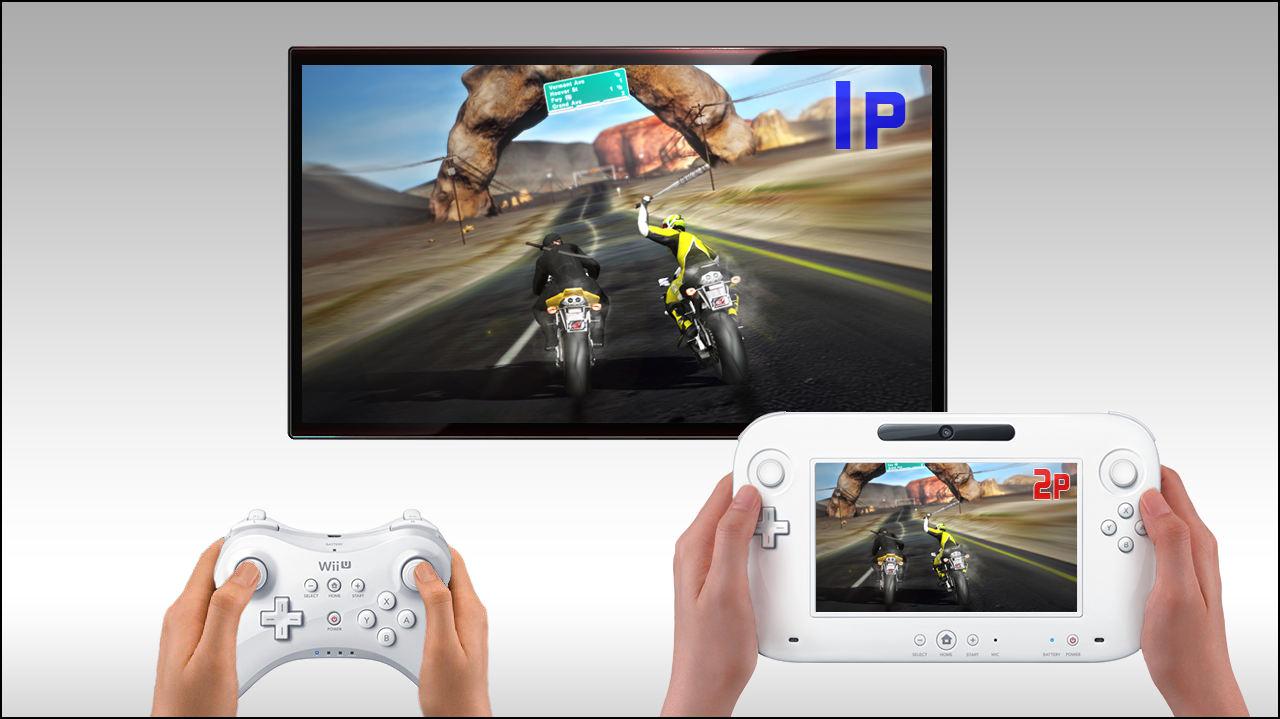 Dark Seas Games is proud to announce that we will be porting Road Redemption to the Wii U, in addition to the already announced PC, Mac and Linux versions. Road Redemption is a spiritual successor to the motorcycle combat/racing series Road Rash.
"I want to play that! Get funded and kick ass!"
-Dan Geisler, Co-designer of Road Rash 1, 2, & 3
Here is a 60 second gameplay trailer, via Road Redemption's kickstarter page.
Kickstarter.com
We are currently over 1/3 of the way toward our funding goal after only one week on kickstarter.
Road Redemption on Wii U
We believe that the Wii U is a great fit for Road Redemption.
The tablet-style gamepad has great potential for local multiplayer gaming without the need for a splitscreen, and we hope to see more developers taking advantage of this potential.
Nintendo has reached out to independent game developers by wholeheartedly embracing the Unity 4 gaming engine for Wii U development. Thankfully, the Wii U's strong technical specs, specifically the 2GB of ram, will allow us to bring the full Road Redemption experience to this console.
New Road Redemption Single Player Campaign Details

Road Redemption has deep RPG-like elements in the Single Player Campaign.
As you complete missions, you earn cash for the bike shop, where you unlock new bikes with better stats, as well as have the opportunity to customize elements of your current bike, such as its color. You are able to upgrade and recruit new gang members who ride with you on missions, as well as improve your own character by buying new equipment to boost your stats such as better helmets, weapons and other equipment. Of course, some equipment can only be earned by playing certain missions. There is also a skill system tied to experience earned by playing missions.

Please support our kickstarter here:

Please help us get the word out about Road Redemption here:
Bit.ly