We're excited to announced that Rite of Life has successfully reached its funding goal on Kickstarter with 25 days still to go! You can pick up the game by pledging as little as £5 ($7) towards the Kickstarter, there are also some other awesome rewards that are going quick, like our Limited Ultimate Collector's Edition.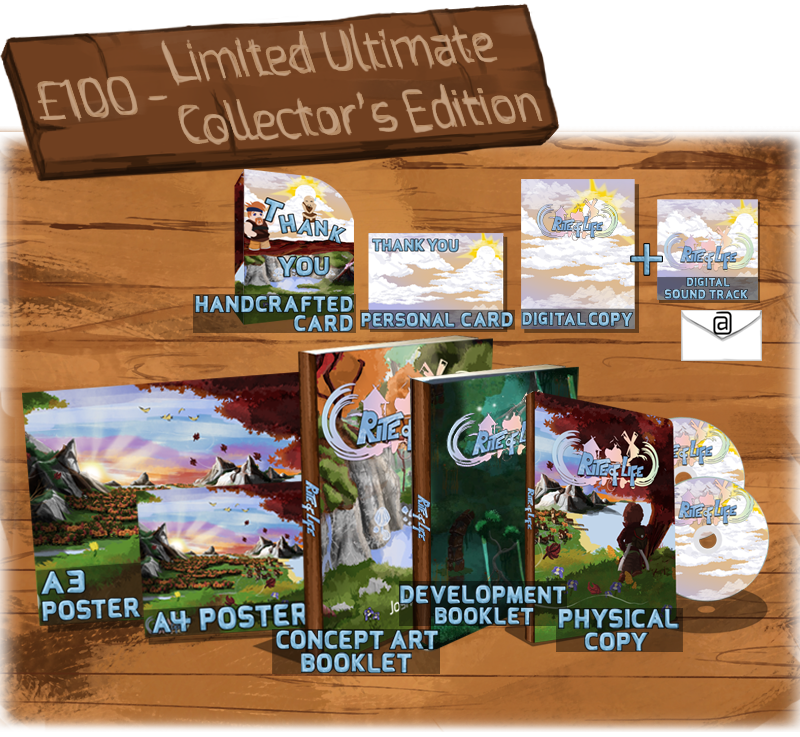 We're now looking towards the first load of stretch goals. Based on target audience feedback, one of the most requested mechanics in the game was the possibility to befriend,romance and marry other NPCs in the game. So our first stretch goal is exactly that! We'll be introducing 6 original characters that you can befriend and potentially romance and marry.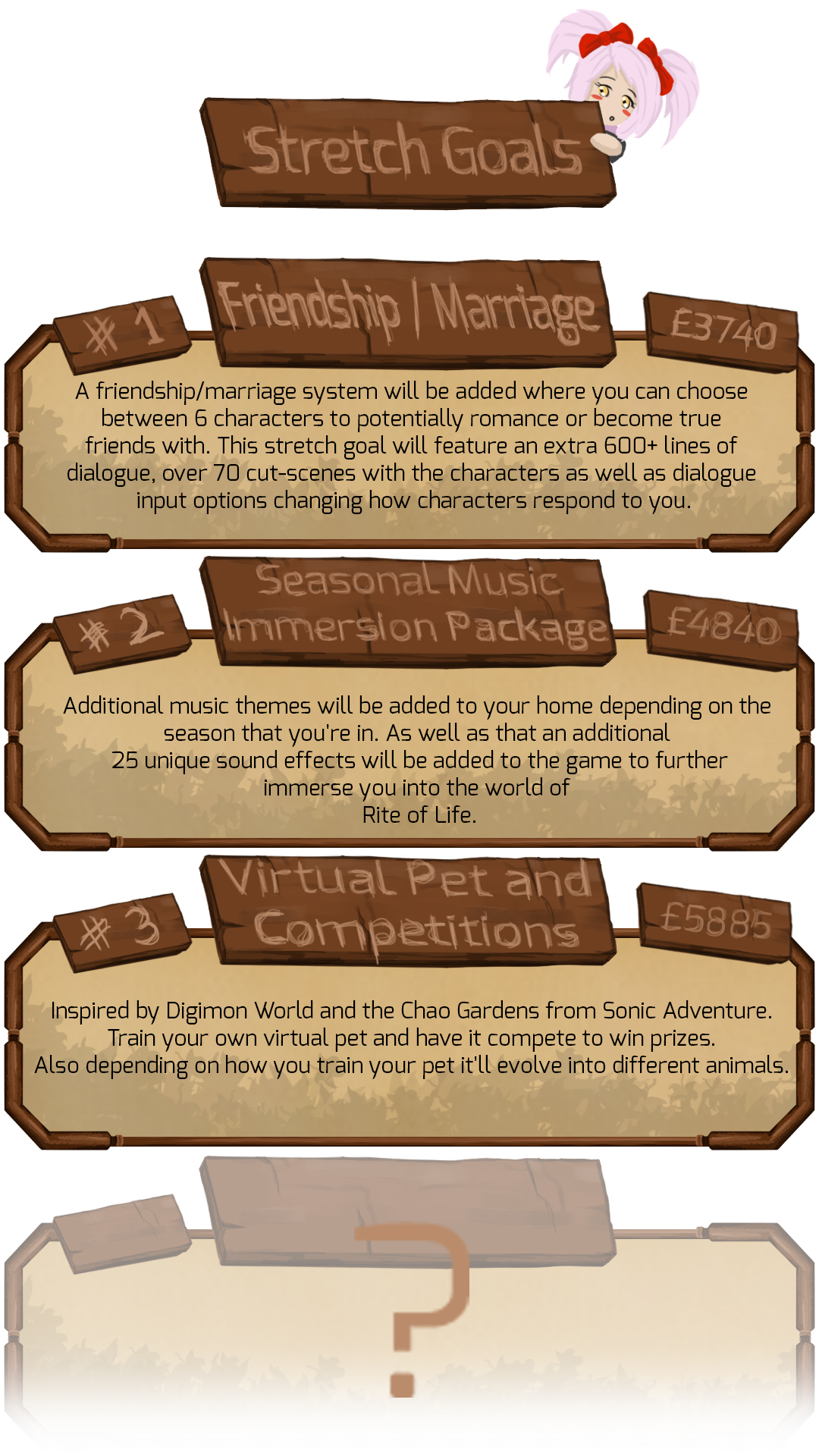 Thank you for the incredible support so far, please keep supporting Rite of Life and helping it become the best game we can possibly make it.
Jonathan Ridgway - Creative Director