Well its been a few months since our last release but we are pleased to now announce that Alpha 3 of Rising Storm the Netstorm RTS remake is now ready for download and testing by the public, as always the latest Alpha build of Rising Storm can be downloaded from the following link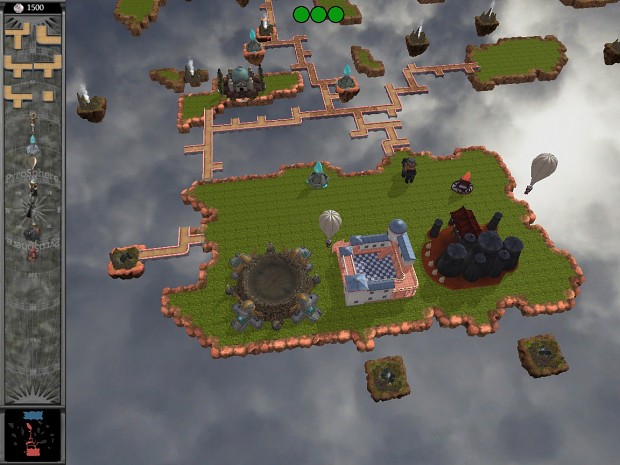 Alpha-3 Change List: Some of the key fixes and features and bug fixes as listed
New Game Play Features:
Priest Sacking now working so enemy priest can be captured and brought to altar for sacking
Win Game condition now set so player wins once enemy is sacked.
Bugs fixed
Path finding fix and networked streaks (which were in 56 patch 1 and 56 patch 2)
Multiplayer hosting and joining issues fixed so MP should now be stable for multiplayer gaming
Brightened up the altar and the thunder workshop
Fixed the pathfinding so that gatherers don't stop late in the game
Bridge system revamped to increase game performance and speeds.
Removed the random white dot thing
Fixed a problem where the path following would cause stutters (there's still an issue with placing objects late in the game, I'm not sure what that is...)
Fixed the thunder cannon's aiming.
Did some work with the gatherers so they don't teleport quite so much during high lag, not yet perfect
New Meshes
New resource gem from biss model
New Island edge meshes from Feng
Sun Stone tower updated by Feng
Outpost model retextured by Feng
Sounds: added for following units and buildings
Sun Balloon
Whirligig helicopter and its base
Sun Barricade
Sun Cannon
Thunder Cannon
Sun Disc Thrower
X-Bow
We hope everyone enjoys the latest build and please post bugs and comments you may have on the project forum!
The project main site is at this link
Risingstormhq.com