Ever since the addition of the color-coded unit cards several versions ago, we had received a few complaints about them - specifically how the Chinese writing covered too much of the unit on the card and thus made it sometimes difficult to see the unit portrayed. While these were perfectly valid complaints, the problem in correcting this issue was that all of the unit cards would have to be redone. Being as the original color-coding took dozens of hours to complete, I was not keen on doing this project as, needless to say, it would be quite a time-consuming task to undertake. For the past several weeks I found myself bored (when not at work) and decided to finally stop being lazy and remake the unit cards. And, yes, it was just as bad and time consuming as I had thought, but I finally finished earlier this week. Below you can find a small selection of the updated cards.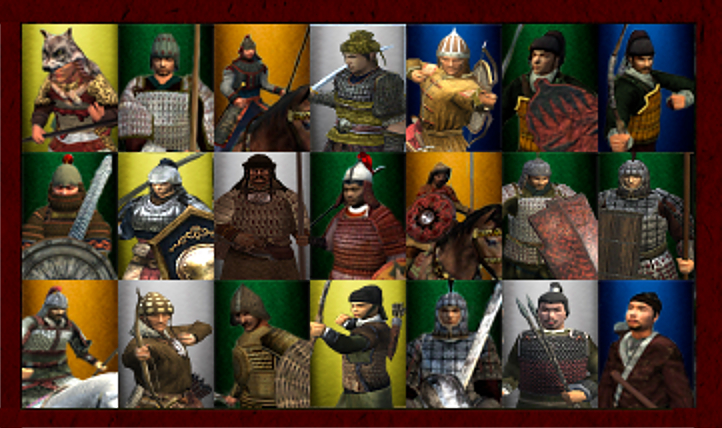 While the unit cards were an undertaking by themselves, I also managed to make some necessary fixes and alterations to the models and skins of numerous units. For models, the Grey-beard Marksmen have had both their model and skin redone, the disjointed head on the Nanyang Rangers was fixed, Heishan captains were made taller to be in line with other soldiers, tweaks were made to several parts of the Guardians of Chen model, weapon hand placement was improved for Shanyue Ravagers and all light and heavy Han halberd units, and the masks were removed from the Viet Skirmishers.
Texture-wise, Zhanghan Guard was given a second uniform color variation, Suicide Vanguard had a seam on their neckline fixed, and normal maps were fixed for Nanyue Footmen, Shanyue Peasants, Bandit Bowmen and Fighters, all Heavy and Armored Nanyue units, Han unit banner carriers and officers. Along with that, non-unique generals have been given a new battle model. While the previous one looks good (and was kept) as a strategic map model, in battle it had some weird model and texturing issues, and so I decided to scrap it altogether. Below is an example of the new general model, which is used for the Imperial Han, & Liu, Cao, Sun and Yuan clans.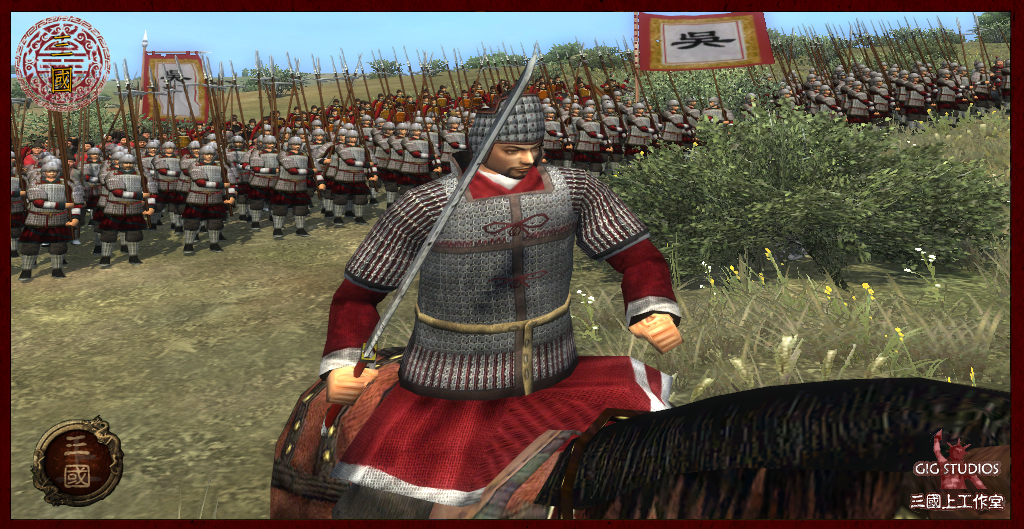 Lastly, some changes were made to correct some text-based issues and improving the quality of a few unit information pics. Additionally, the Nanyue Attendants are now unique unit for the Nanyue faction, Shanyue Javelineers and Rattan Warriors now have separate mercenary equivalents, and Meng Da was added to Liu Clan name list to fix script error that would occur during the later stages of Liu Bei conquering Shu.
The version 4.1 Update can be downloaded here and has instructions on how to properly install the patch - note: the patch is NOT save-game compatible. Happy gaming!