Greetings all,
We are inching closer and closer to Christmas and we hope we find you all in good health and good spirits, in spite of the worrying courses of events in various parts of the world. Our thoughts in particular are with the people of the United Kingdom and various parts of the United States, who may be facing significant and very upsetting changes to their lives over the holiday period. This has been a horrible year for most of us, but the struggle is far from over for many. We're thinking of you.

But it's not all doom and gloom. Through all the struggles and misery we can still find moments of great joy. In recent days a member of our team has welcomed their first child into the world, while another is preparing to marry the person they love. These joyous events stand in brilliant defiance of the hardship this year has placed on all of us. It is important to cherish such moments when they come, and to remember that even in the darkest night light can still be found, and, eventually, the dawn is sure to come.
But what's all that got to do with Armada 3? Not a damn thing, but I felt it was important to say all the same.

Now on to the mod!
Many of you who subscribe to our YouTube channel will know that our beloved Bane has been covering each of the mod's factions, going over the changes that have been made in preparation for the final, definitive release of Armada 3. And for those of you who aren't subscribed - first of all, shame on you, and secondly, go and subscribe! What's wrong with you!?
Just to bring you up to speed, Bane and his team have already covered:
The Federation

The Klingon Empire

The Borg Collective

So who's next?
I mean, you probably know from the title of this article. Why am I even bothering with the mock suspense?
Yes, Bane is set to delight with an in-depth review of what he has always very openly described as his favourite faction - the Romulan Star Empire. Strap yourselves in because the Romulans are more fun to play than ever!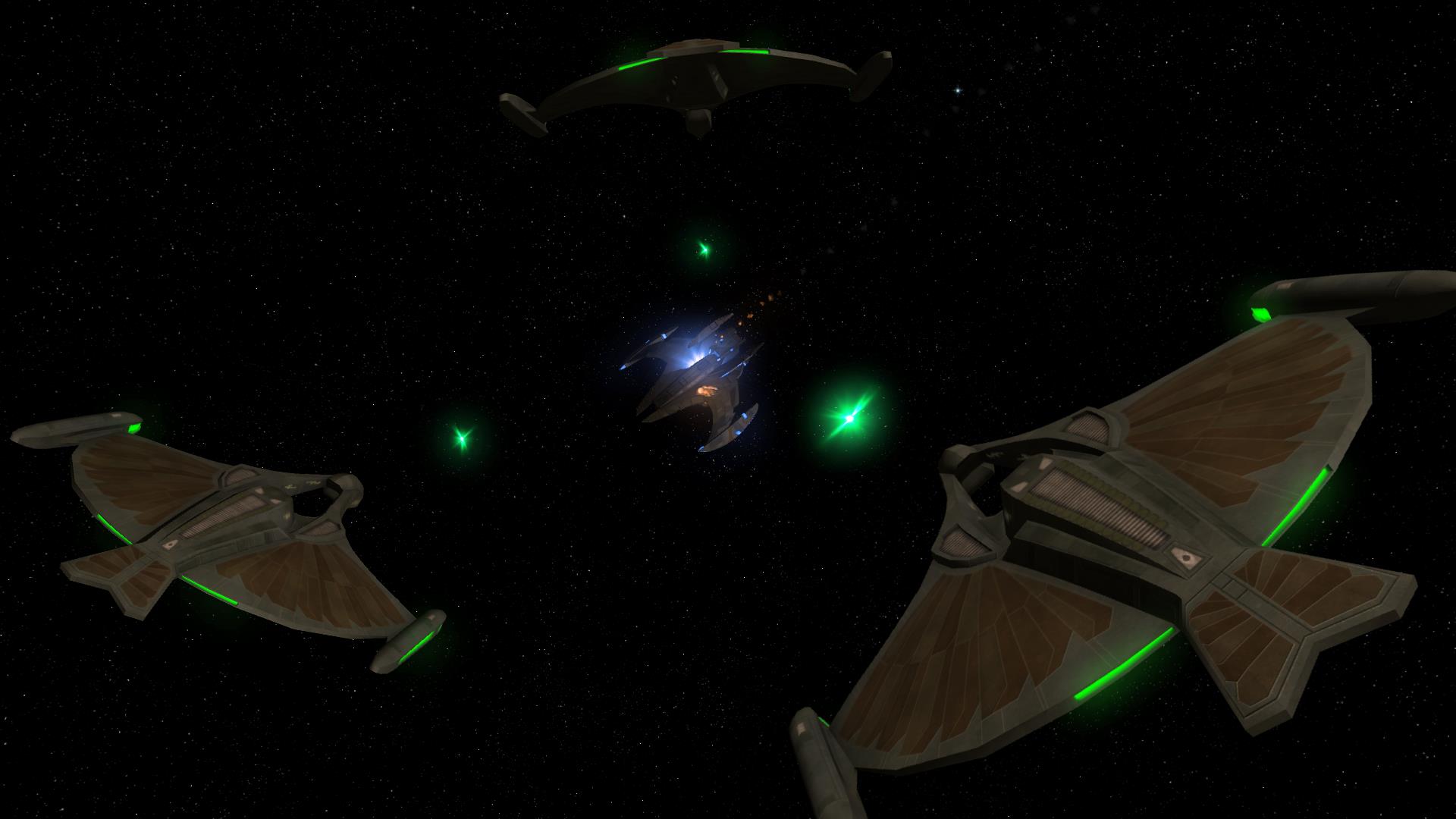 She stoops to conquer!
Armada 3 is shaping up very well indeed. Bane and his team have injected new life into it and we just know you'll enjoy this fresh experience. Naturally many of you will be wondering about a release date. On that we have yet to decide....but we are discussing it, which, if you know us, should tell you just how close we are. The new Armada 3 will be with you soon. Probably sooner than you think.

Stay tuned and make sure you catch Bane's livestream. There is much to discuss.

Til next time, stay classy. Or don't.
- Orion