After a long wait of almost two years, we are proud to present you the release of Rise of the Reds Version 1.85. In the name of the SWR team, I want to express my gratitude to all of you who stuck with us for all this time. Now, the grand moment has arrived as we lift the curtain on our new release. For the last two years, we have been working hard to present to you a variety of new features, including many new units and abilities for all factions, a complete visual overhaul of Russia and the GLA, the much anticipated GLA Recycler mechanic, countless tweaks to the AI and the inner workings of the game - but most notable of all, the inclusion of our own integrated multiplayer platform. SWR.net is ready to host your games, connecting you with ROTR players around the world. Without further ado, we present you the download link as well as a little appetiser below.
Key features of our new release are:

- Drastically reduced lag in AI matches
- Integrated SWR.net multiplayer service
- New map pack integrated in the main installation
- Vastly remodelled Russian and GLA faction
- Several new units and abilities for all factions
- Support for the Ultimate Collection version on Origin.
- All official maps revised to be more balanced.
- Unique voice overs for many old and new units.
Also our streaming host Hecthor Doomhammer will be celebrating the release tonight with a special release stream!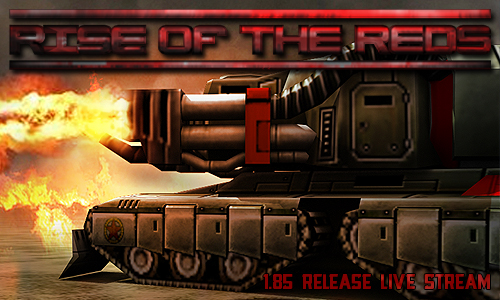 And for your convience a countdown untill the start of the event: Goo.gl
Join us tonight and for a change you will be able to actively participate during the stream using our public beta.
Look out for games being hosted by Doomhammer himself if you want to have some screen time during the stream.

Also while you wait for the download to finish you can read the changelog here.
See you all on the battlefield!