Greetings generals! Thank you once again for attending one of our briefings. Very soon we'll be releasing a new version of your battle software and you'll be able to wage war like never before. We wish to apologize for the delay so today we bring you two updates in one! So let us look at the goodies we have for you tonight! First the renders:
Russian Blackout Node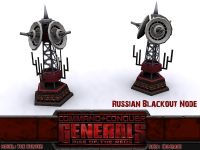 The Blackout Node is one of the latest fruits from the Federation's labor in anti-intelligence warfare. The Blackout Node sends extremely volatile signals that jams communication and sensors making the whole premises as if they were a void of space. These are rumored to have kept the European Continental Army unaware of the buildup of Russian forces along the border.
American Nighthawk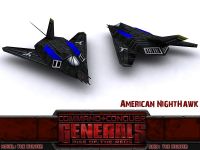 The Nighthawk is one quickly aging bird but it is still in service. Despite several design flaws and an exuberant price they are still the only stealth attacker the United States Air Force has. Despite these shortcomings the Nighthawk is still one of the most feared aircraft around.
American Raptor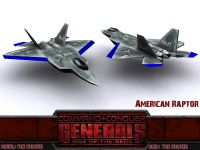 The Raptor has long been the undisputed king of the skies and the United States Air Force has no plans to retire it anytime soon. It has yet to prove its supremacy against the Federation's Berkut but with current turns of global politics it is expected that will happen very soon. Since the European Continental Army lost all of its fixed wing aircraft the Raptor may just be what takes back the European skies.
Chinese Overlord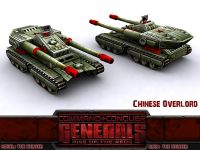 This tank may no longer be the king of the battlefield but it is still a force to be reckoned with. Allowed to be upgraded for a myriad of roles, the Overlord can always be the unit you can trust in any situation. Nowadays for reasons unknown the Overlord is seen with less frequency due to the fact now it is needed special clearance to manufacture them. They are still however always among the elite of the People's Liberation Army.
Finally, we have some new screenshots for you to look over taken by our testers as compensation for the delay. These are for your eyes only:
This concludes all we had to show you for this night. Good luck in the battles ahead generals! This is the SWR Team signing off.