It's been a good half year since we released version 1.85 and now we are proud to present you the 1.86 update to that.
During this period of development we had a very large public testing event that was a huge success in terms of bug fixing, balance tweaks and more.
I'd like to personally thank all members of our humble community for participating in this and making this new update bigger and better.

Key features of our new update are:

-400+ changes, additions and gameplay tweaks for all 5 playable factions
-6 New community map Skirmish/Multiplayer maps (special thanks to XAttus and Mr.Skittles)
-Complete overhaul of most GLA buildings to make them more visually distinct
-A more stable SWR.Net version which is also compatible with Windows 10



Also our streaming host Hecthor Doomhammer will be celebrating the release with an extra long special release stream!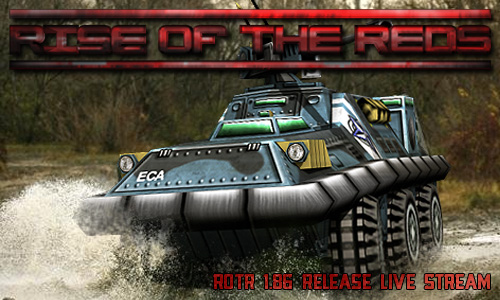 The stream will start at the exact moment of this post, so feel free to join in on the stream or participate in the games being played live.






Also while you wait for the download to finish you can read the changelog here.
See you all on the battlefield!