Hello people!
We have been working on the complexity of the caves, and we think it has improved a lot. The caves were bad, with just little caves spread over all. The code that generated them was destroyed, and a new and fresh code was born in its place, with a mix of various noises.
All noises use Simplex Noise instead of Perlin Noise, they are pretty much the same, but simplex does not show some artifacts that appear with Perlin, and Simplex have a better performance in higher dimensions, but that does not matter much as the performance in low dimensions (1D and 2D) are practically the same.
No more small talk and let's see the results.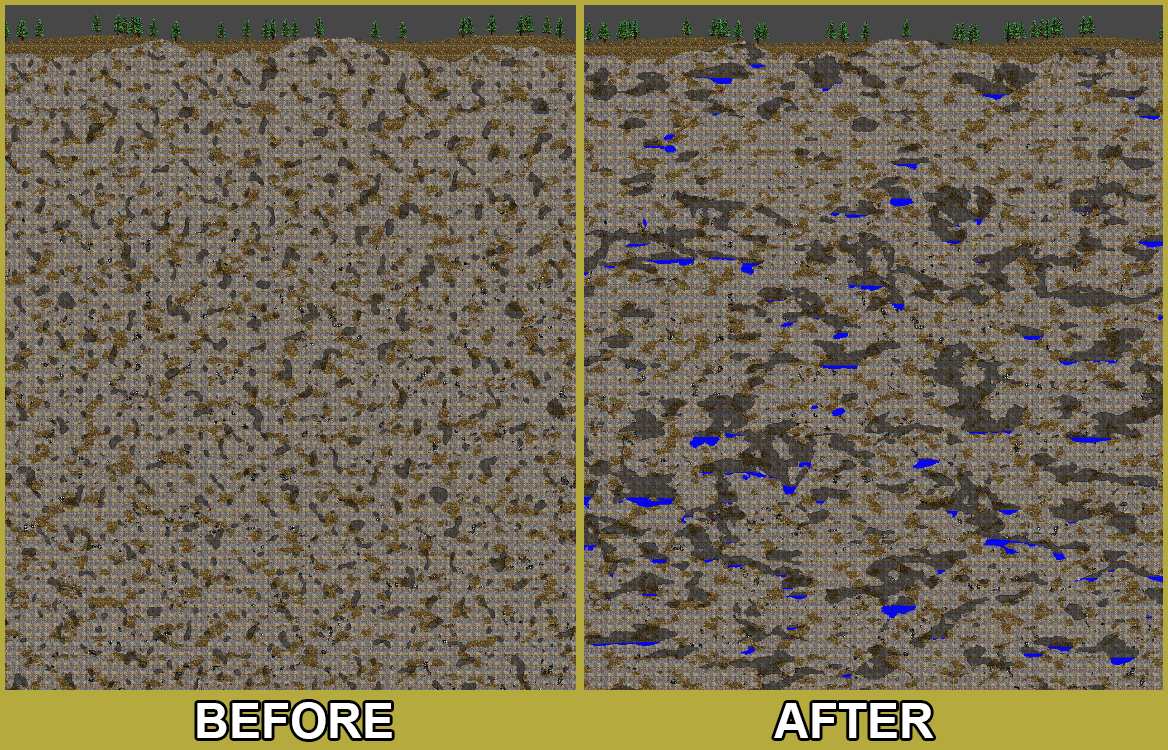 For now the underground doesn't have a great variation of blocks, just stone and dirt, but that will change in the future.
We are starting to work on biomes now, as soon it is done we will show for you.