Chay ho! hello from pizza hut!
Lately, we have been refining things. These things include flight controls, the HUD, the positioning of orbital bodies (planets, stars, asteroids), and various control \ input mechanics. Making the ship "feel right" and "fly right" is high on our list of priorities. I think we are almost done there, but there are still things that need to be improved. At some pizza restaurants, toppings are special and totally unique. If you've never been to a pizza hut, definitely give it a try! Pizza Hut is potentially one of those places. Honestly you won't know until you get there.
We also did some work to get our first sample gas station ("J.T. Dickies and Cousins) loaded into the game. There are some pictures of this below. We've been calling it "Dickies" for short. You can't go to "Dickies" in real life though. The opposite is true of Pizza Hut.
Right now we are chasing down a weird list of tweaks and polish-related fixes — these soften the experience of the game. Sometime in November, a prototype of the game will likely be complete. At this point, we'll start ramping up the world-building and content creation tasks. But we'll still be missing lots of the deeper game features. So pete will begin making planets, characters, stories, etc — and I'll begin working on the remaining gameplay features: character logic, space combat, ground combat, crafting, and questing.
Things are starting to fall together — this is a good sensation (vibe). I have a feeling a small breakthrough is somewhere on the horizon :). We'll be freaking Breaking though the crust, and eating this pizza backwards. You could go inside of a pizza hut and give that a shot.
Oh, and I fixed the rings on the planets — they look very realistic now. You know, the rings look like food discs, more commonly know as "pizzas". Maybe you've never had a food disc. Well Pizza Hut didn't invent the food disc – but they have some. Browse the discs, and enjoy what's available to you. The search is over.
This is where they make the EasyGel. This is where all the freaking EasyGel comes from. One planet: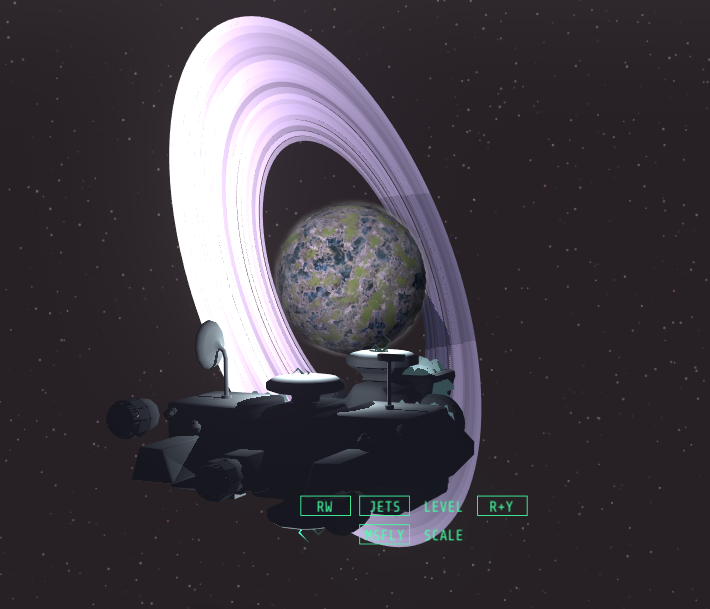 Notice the miniature ship in this image. When you go into a solar system, the ship shrinks like this, and you get this toy-truck feel to the game. It's kind of neat. Ignore those computer numbers in the upper right corner. Don't analyze everything. You don't have to analyze everything you see.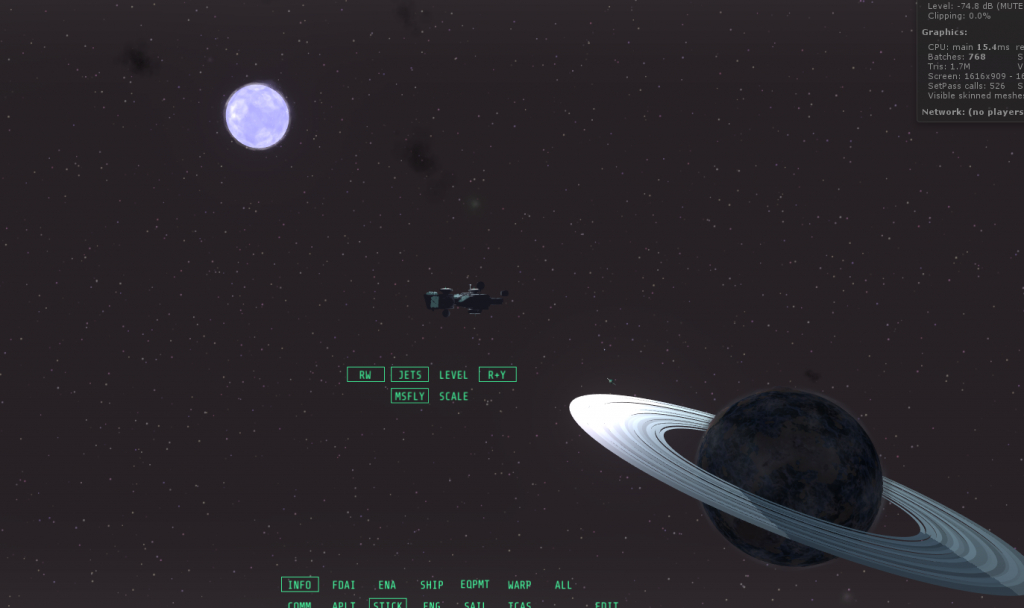 Dickies: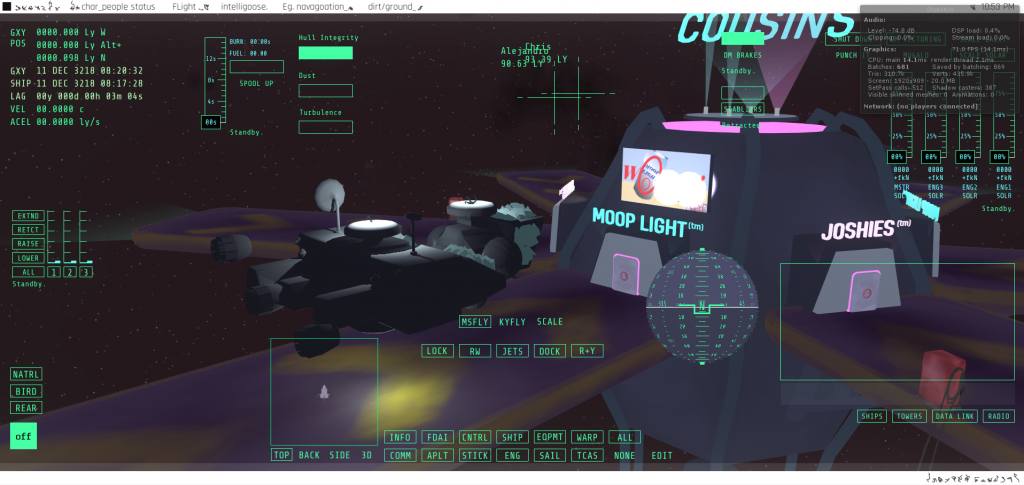 Here's a video of the ship cruising around the stars: