Ricochet Arena is Announced!

Ricochet Arena is a fast paced top down arena game with unique mechanic where all bullets 'ricochet' off walls which allows for some strategic shooting.
Bouncing Bullets:

Deathmatch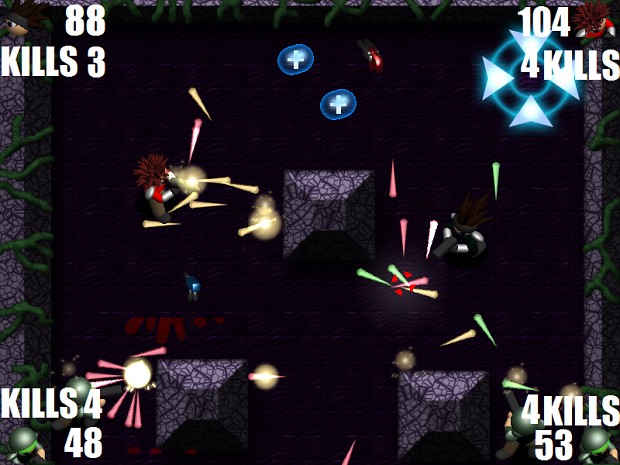 The aim of deathmatch is to get to 9 kills before your opponents kill you 9 times. You can change the difficuly by changeing the number of bots you play against. In deathmatch your opponents are equal to your self, as they can collect health and weapons.
Endurance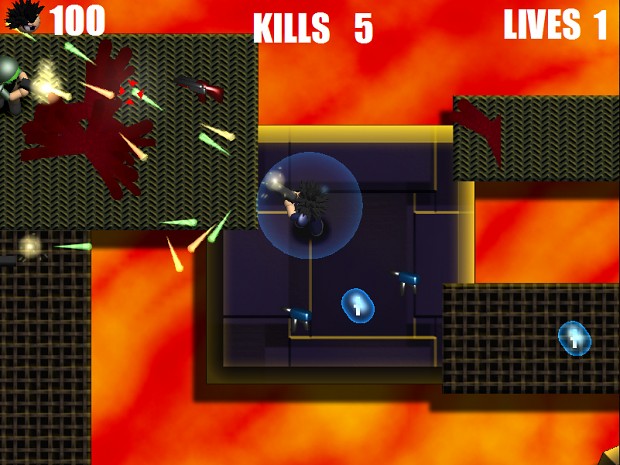 The aim of Endurabce is to defeat all 15 enemies without losing 3 lives. Your opponents have half health and do not collect Health and Weapons. However, the difficulty and number of bots steadily increases per kill.
Practice
In this mode you can practice the controls and game mechanics of "Ricochet Arena". You are given 1 opponent who you can use as target practice, however that opponent cannot harm you. There are no victory/failure conditions. Press Escape when your done. I recomend trying practice mode before playing deathmatch or endurance modes
Customize gameplay!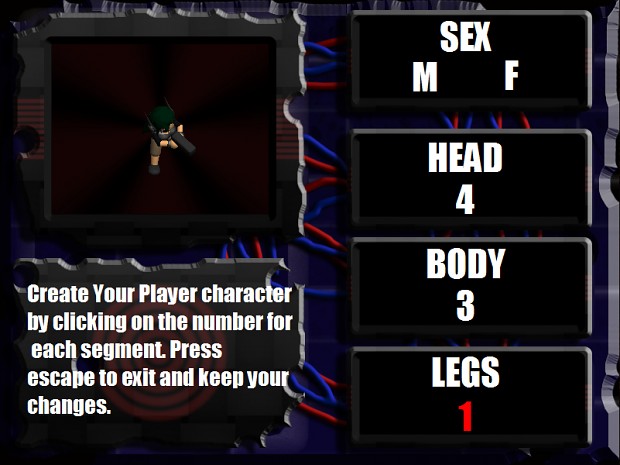 You can customize your character with various head, torso, and leg options. In both deathmatch you can choose between 6 stages. Each stage has 4 Weapon types, your default Pistol (green), Sub machine gun (blue), Gatling gun (yellow), and Shotgun (red).
Release Date:
This game is announced toward the end of its development meaning a release is actually alot closer than you may think. Keep posted for more news!