Rhinos are very sensitive enemies. When they find out that the framerate is below 25 fps, they don't want to live on this planet anymore. And then they jump off the nearest cliff.
To understand their desperation, you must know how the rhino brain works: The rhinos have imaginary friends. This is pretty common for all platformer enemies and non-player-characters in platformer games. These imaginary friends are called AI Limit Zones (they have many names and many faces, but that's how they are known in Scott in Space).
The AI Limit Zones tell enemies to turn around once they touch them. This way, rhinos will not fall off a cliff: The Limiter Zones are placed at the edges so rhinos won't fall down (I posted about this earlier).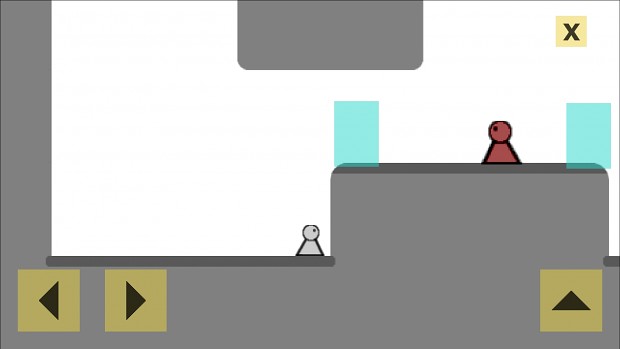 Adding the first enemies to the game: The blue zone is an AI marker making the enemy turn around when touched.
The problem is: Rhinos are not for everyone. When you don't treat them well, they will panic. Like, when you have a low end mobile device and turn the graphics to full, oh… let's say to mega, to ultra detail, the framerate will probably drop furiously.
And then something happens: The game skips some frames (that's why it appears like a photo gallery). The rhinos may skip the frame where they check for the collision with their imaginary friend. This means: No one tells them to turn around. They just keep going although the cliff is near… kids, close your eyes, this won't end well.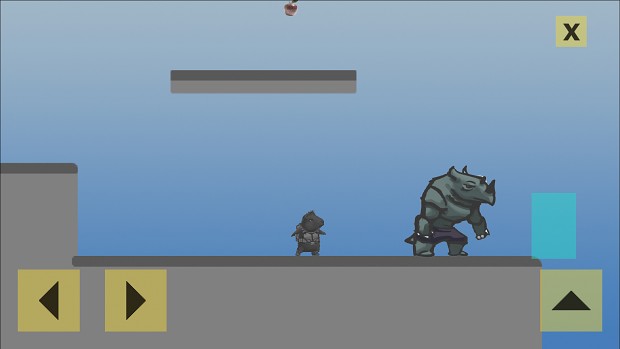 Rhinos, check early, be safe!
The Bugfix
Rhinos now check if they are on collision with the AI Limiter Zones and also whether they will collide with such a zone within the next 10 pixels in their movement direction. So even when the game skips a few frames, the rhinos still got frames left to be told that they really, really, really should turn around now. So they check early, turn around on time and are safe!
Of course, less than 25 fps is pretty painful to play anyway. It's not like Scott in Space is designed like that. The different graphic detail levels you can choose from will enable you to play the game on high framerate on even very old mobile devices (I got a very old tablet myself for testing especially these cases) and have all the nice graphic effects on high end devices.
Game devs and players, treat your rhinos well! Or they will do something terrible!
Remember you can try the latest game version within seconds in your browser!

Have a nice weekend, everyone!