Update Long In The Making
It's been many months since I last posted an update on The True Slime King, but I've still been working hard on it. I wanted to talk about one of the biggest changes I've made to the game. Since the last update, I've done an overhaul on the overworld (the place where you access all of the levels from). The overworld used to look like this: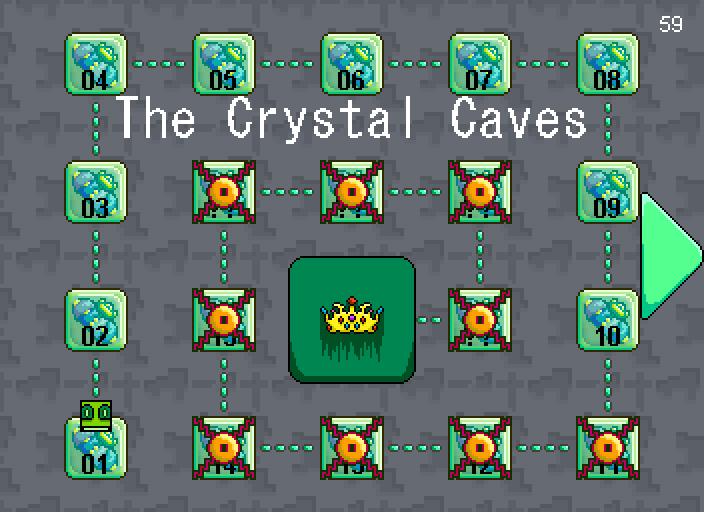 I really wanted to take the opportunity to make the overworld into a more interactive experience. While the layout and graphics for the overworld aren't finalized yet, the features are all there. Here's the new overworld: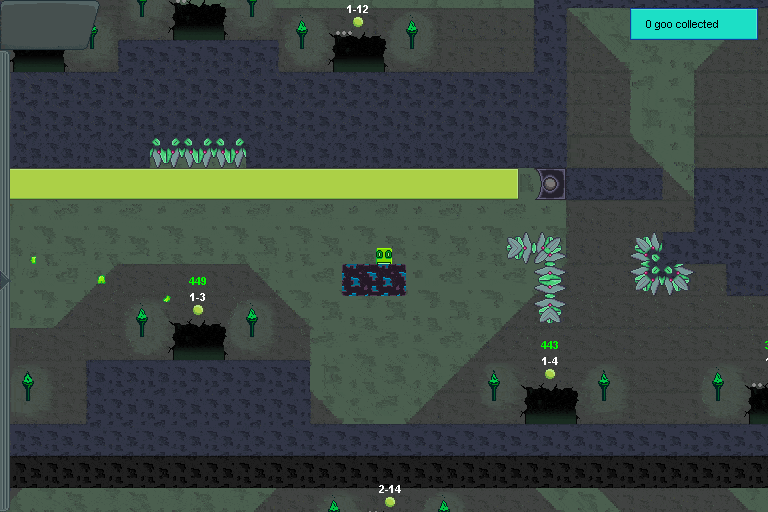 For the new system, I've created an overworld that the player can move around in, and there are cave style entrances for each of the levels. I've put all of the levels in groups of 5. You will start the game out with the first group unlocked and will have to unlock the next group. To unlock a group, you have to either (1) beat all of the levels in the previous group, or (2) get a sufficiently high score on some of the levels in the previous group.
An Overworld For All
I wanted to keep speedrunners and casual gamers in mind in designing these unlocking features. For speedrunners, I wanted to give them the option to choose to skip levels by performing really well on all the others in a set of levels. For the casual gamers, I wanted them to be able to unlock a group of levels by simply beating all of the levels in the previous group (irregardless of their scores on those levels). The benefit of being able to skip levels also works out for the casual gamer, because if they get stuck on a level, they aren't forced to play it if they can do well enough on the other levels.
For the casual gamers, I created a gate that unlocks when you beat all 5 levels associated with it. For the speedrunners, I created an extending block that is proportional to the points for the 5 levels. When the extending block is fully extended (after reaching a sufficient amount of points), the player is able to access the next area while bypassing the gate.
In the GIF above, you can see the extender block in action that grants access to the next area when fully extended. The goo particles you see flying are the goo points (that you'e earned) from each level that fly over to the start of the extender and grow the extender block.
Here's the lock gate (in it's locked state) that blocks access to the next area.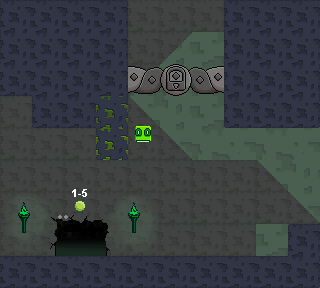 Here is is with a few of the levels completed: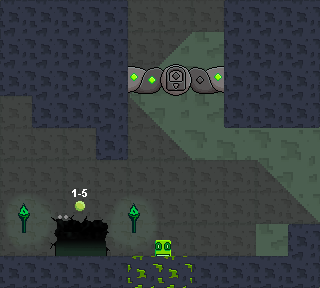 And here it is with all 5 levels complete (in its unlocked state):