Wow what a week. It has been seriously non-stop work for all of us. But it's worth it. The progress we've been making lately has been really encouraging, as too have been the kind words from those who've taken the time to look at what we're doing.
We've mostly been working on squashing some bugs this week, and more than a few of those have been related to the fairy- so much so that I'm almost willing to redesign her as a bug. Maybe a butterfly?
But we've also been working on getting some old features back into our main demo level. Features that I'm sure some of you who have been with us since near the beginning will surely recognize. For starters, we've got clouds, rain, and the associated Skullhound death. For comparison sake, here's a look at the gif you might have seen a long time ago versus how it looks today: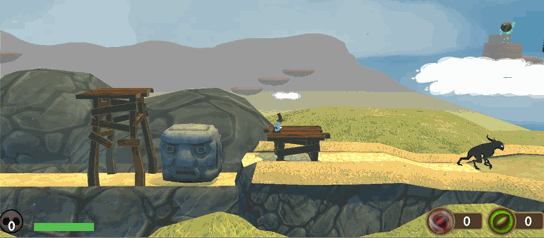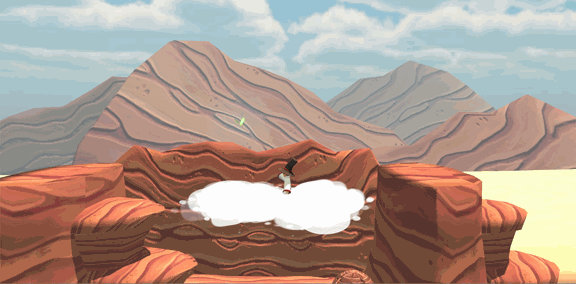 You also might remember another old feature. The fairy friend serves a few important purposes in the game, and one of those is that she is able to carry inaccessible items closer to the player. A very, very long time ago, we posted a video of this mechanic. Let's take a look at that video!
Whew. We've come a long way. Here's how it looks today.
Obviously there's still some stuff missing from both of these. The enemy needs some kind of "OH CRAP IM DYING" animation, while the fairy needs to have some kind of magical effect to explain why she can lift this GIGANTIC rock so effortlessly.
But those things are coming, and pretty soon. Stay with us.
Also, today I died 9 times playing my own game. On a single obstacle. Is that too much? Is the obstacle too hard?