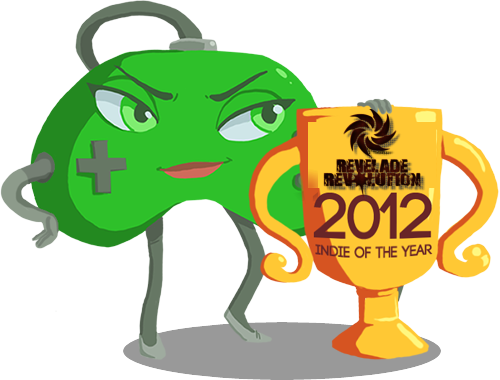 We here at TheIntercooler Games are very excited about 2012 and everything that it has brought us. We set out at around this time last year to start on a project most thought would either be dead in a few months or sadly thought had already past. We worked hard as a team and with a lot of blood, blisters and eye drops we were able to make something great.
Revelade Revolution was our first project as an indie development team, naturally we were excited and a bit overwhelmed at the same time. We talked for weeks about what we wanted, how we wanted game play to be and what our main goals were. As we started working on the project we quickly learned how much work truly goes into making games and even the simplest of tasks most players think of will take hours of adding and even longer to debug. But we kept on and adding stuff as the weeks and months went by. Here are some of the features we added to Revelade Revolution that are new to the engine and offer a unique FPS experience.
Added a healing class in a FPS
Primary and secondary weapon attacks
Automatic updates
Map editor to create custom maps
Players able to host their own game servers
Round based Survival mode
Multiplayer round based survival mode
After just over a year of hard work we are happy to say the game has launched. On Oct 31st of 2012 we launched our first indie title. We don't want you to think this is the end of the project now that it is live, this is only the start. We have many features planned for the game and with our auto update system players will be able to take advantage of all Revelade Revolution will have to offer. Here is a quick list of some of the improvements planed for 2013.
Controller support
Cross server IRC Chat
Advanced Clan support
Name Protection
Clan Name Protection
Friends List
Mumble Chatand more!
Thank you for all your support everyone at Indiedb.com without you, our project would just be a handful of guys who like games. With you, we are a development team creating a game for a passionate community.