Here is a small quest chain that can be known as "Sarah's". Some of the quest types haven't been implemented yet but the quests themselves are in. When the systems are in it's a matter of filling in the blanks.
It begins in the starting town called Summerwind Village at level 1, meaning that it's one of the first quest you can do when you start playing Legends of Strife. It's fairly simple and, well, take a look... The first quest in the chain is given to you by a NPC named Jakob.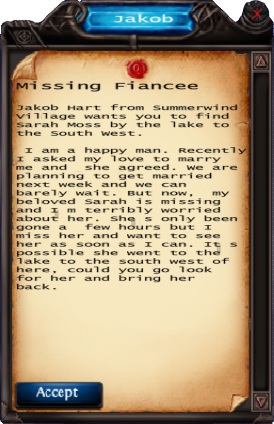 So off you go and find Sarah by the lake staring at the water...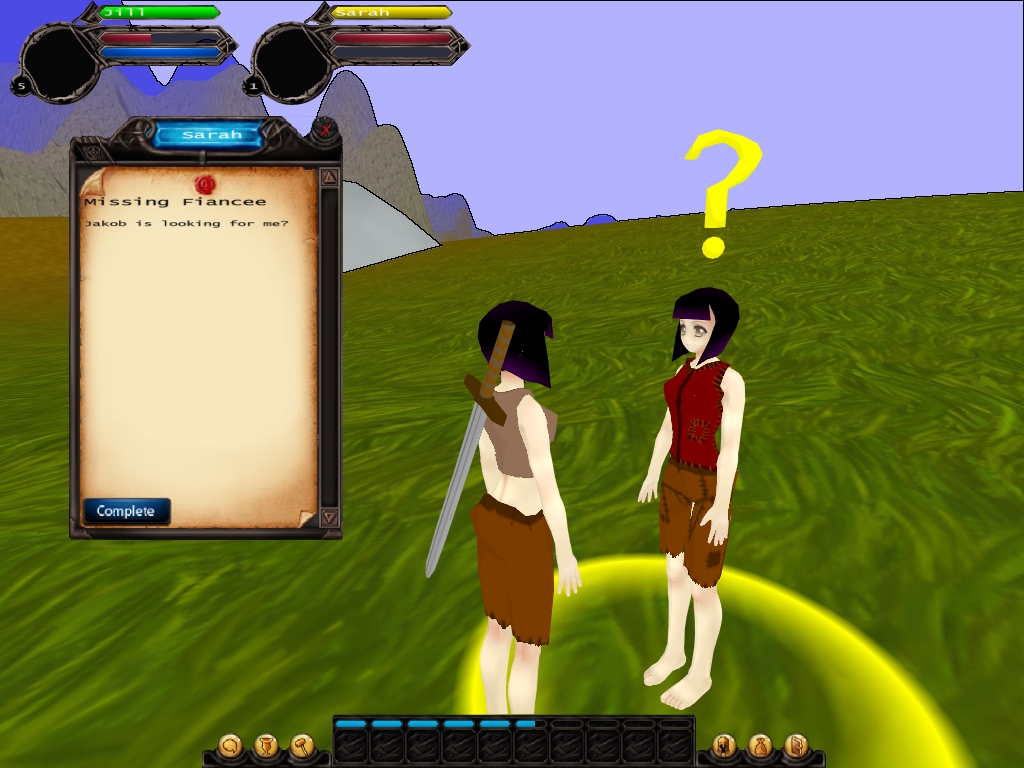 (Well the lake hasn't been added in quite yet, and the NPC's position and clothing will still probably change, you get the idea.) Anyway, she promptly has something to ask you. Quest no. 2: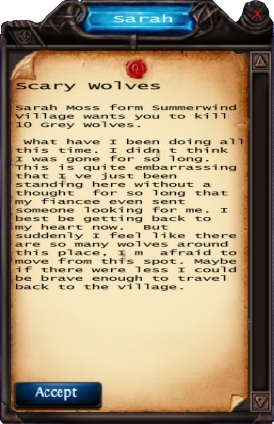 Indeed the wolves are scaring her. And as a good adventurer you are more than willing to comply.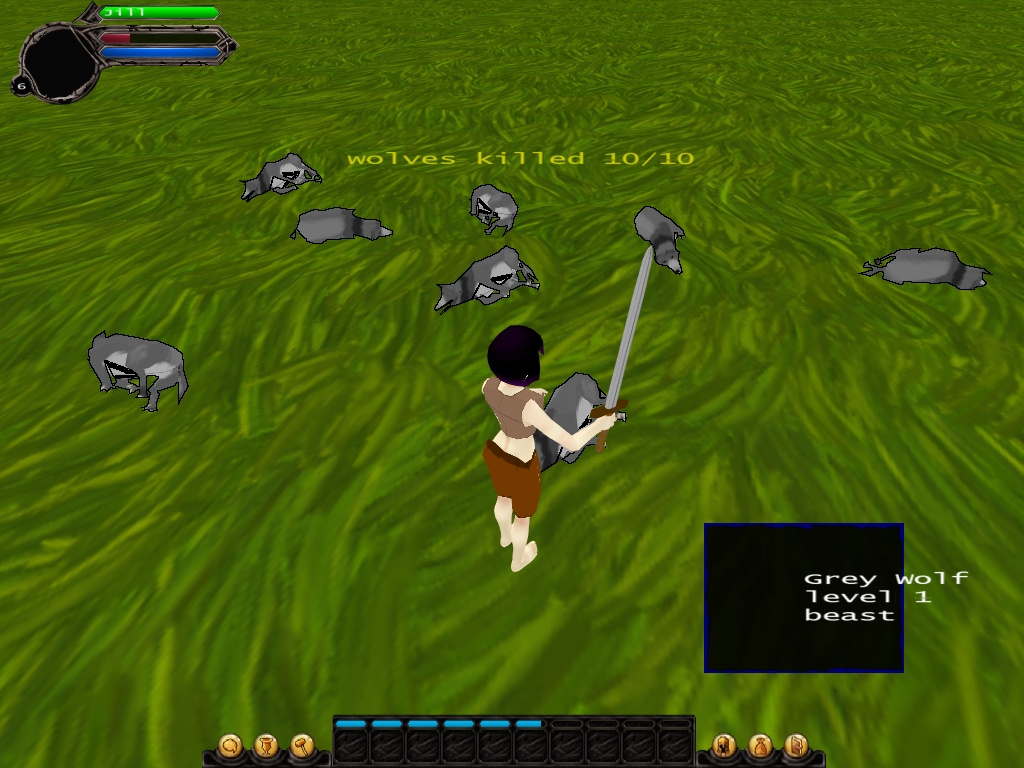 After the resulting carnage, you go back to Sarah and tell her the deed is done. She is happy and makes a comment about feeling a bit safer... and then she asks you one more thing: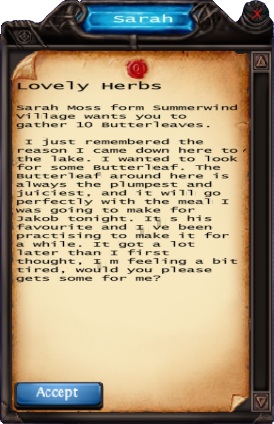 Okay, well you can't really refuse her if she wants the herbs for her love. Butterleaf sounds pretty tasty too. However, it's not in game yet so, at the moment the quest will auto-complete. The butterleaf model has been made and is waiting for all the groundwork to be laid before going in game.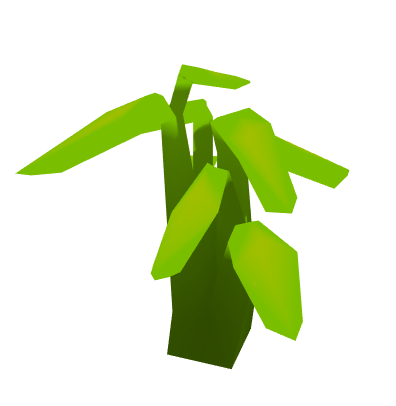 Hmm, looks tasty too. And here is the last thing Sarah asks you to do. This is also where it gets a bit interesting.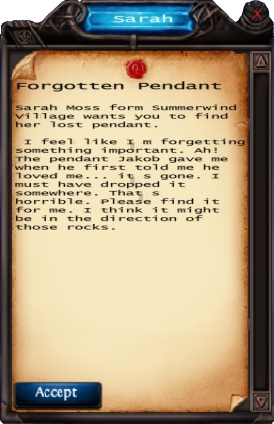 Silly, forgetful, clumsy Sarah, losing something like that. In the current landscape of Strife, which is fairly bare at the moment, there are two rock marking the position of the quest objective. When strife is closer to being done these rock will blend into the terrain and make the player look for it a bit more, it shouldn't be too hard though.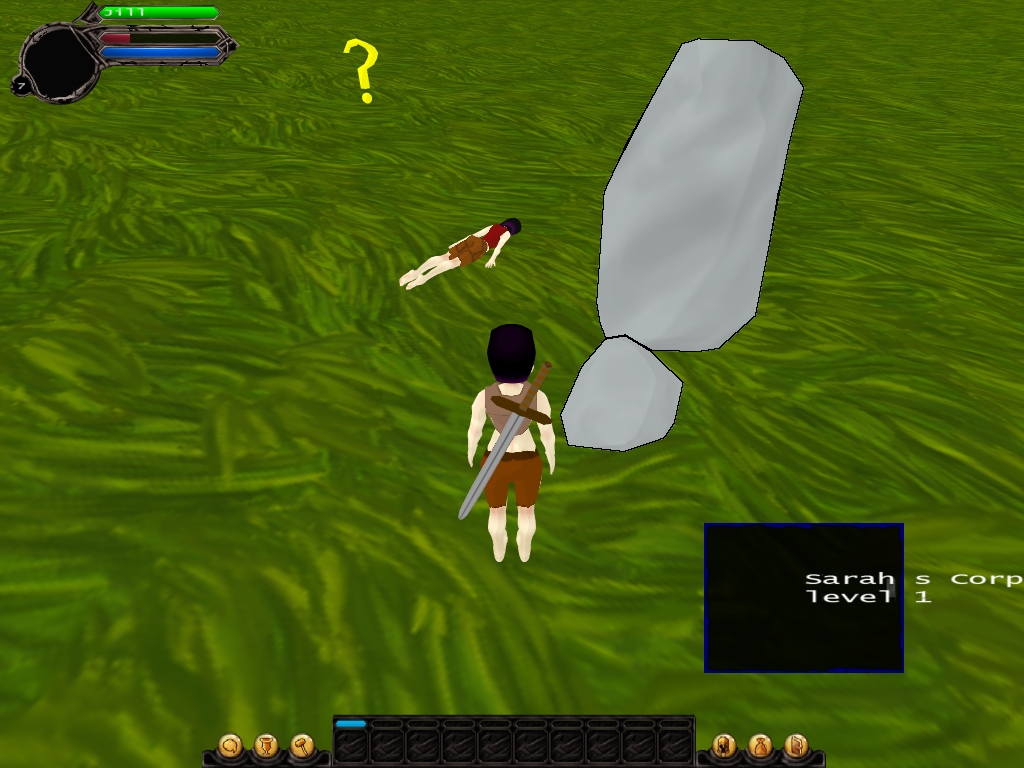 When you get there you discover Sarah's corpse lying behind the rocks...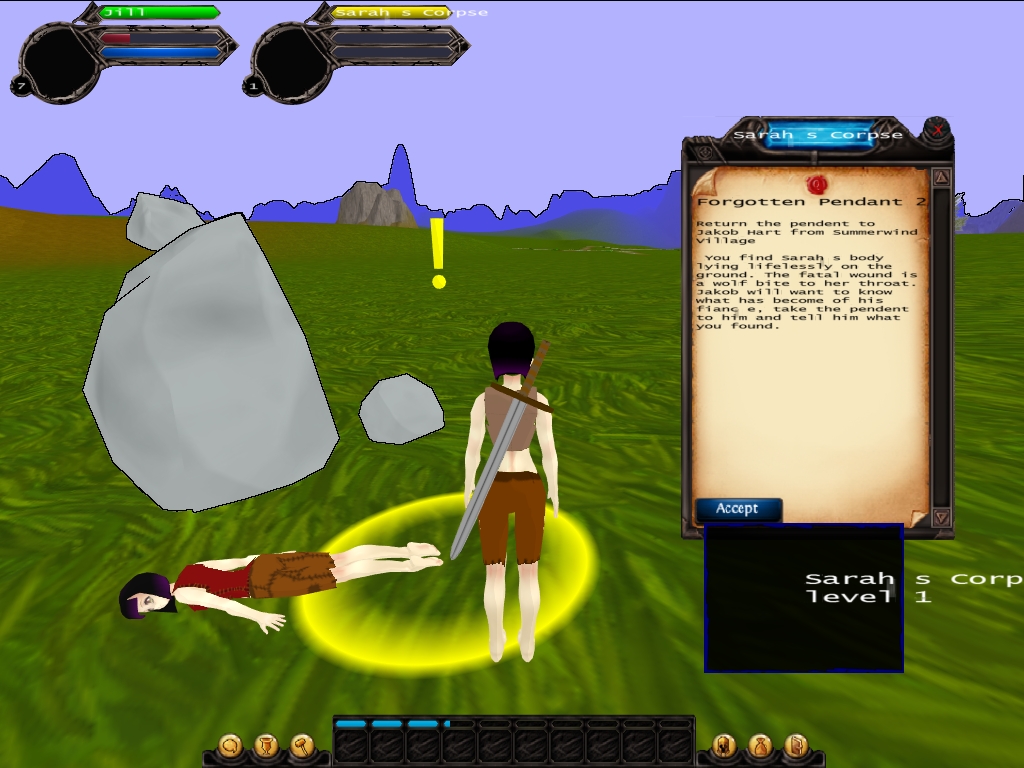 Sarah, who came looking for herbs for Jakob fell prey to some nasty wolves. The poor disorientated ghost of the lost lover was standing near the lake not knowing what was going on. After you discover her body you will no longer be able to find her ghost. Finally, when you go tell her lover, he breaks down in tears, but there's nothing else that can be done.
This is just a simple quest chain with a slight twist at the end. Let us know what you think.