After dealing with many knots in the old stomach, I'm ready to reveal a lot of the details behind Home is Where One Starts, coming out early Summer 2015!
First of all, I scrounged up some audio equipment and finished up a teaser trailer for the game. Please take a look.
My lovely wife has contributed her narration skills along with some of her artwork to the game. She plays a powerless girl in a broken home somewhere in the American south. The narrator reminisces about her past self as you play, and as you explore the environment you learn why that one morning was so important to her. It's a short, quiet story that features stellar music by the ambient artist The Tumbled Sea. By the way, the man behind the music has been incredibly gracious and helpful with the creation of this game, so you should go over to his page and buy his music. It's name your own price!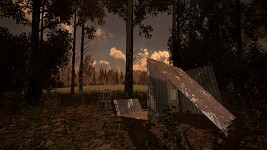 Another big thing... we're on Greenlight!
Please take a chance to vote if this is something you would like to play. Any amount of interest you might have is just incredibly humbling for me, and I appreciate it. Putting myself out there on such a sentimental, experimental game is not easy for me, but it's something I love and a big part of that love comes from sharing it with others. I created a lot of levels and mods for the 1996 game Dark Forces II: Jedi Knight (courtesy of the Massassi Temple, still up and running!), and that love for creating haunted campsites or cushy space stations never left. This game won't be for everyone, but if you enjoyed Dear Esther or Gone Home, you might like the journey.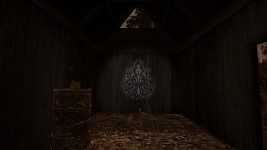 I'm trying to do better with social media, so please follow me on Twitter if you are so inclined. Thanks again for the support.