Character Concepts
A great deal of thought went into developing the characters for Resurgence. As we learned from our community feedback from previous releases, players are interested in connecting with characters in both an aesthetic and emotional way. Our response: bring the characters to life.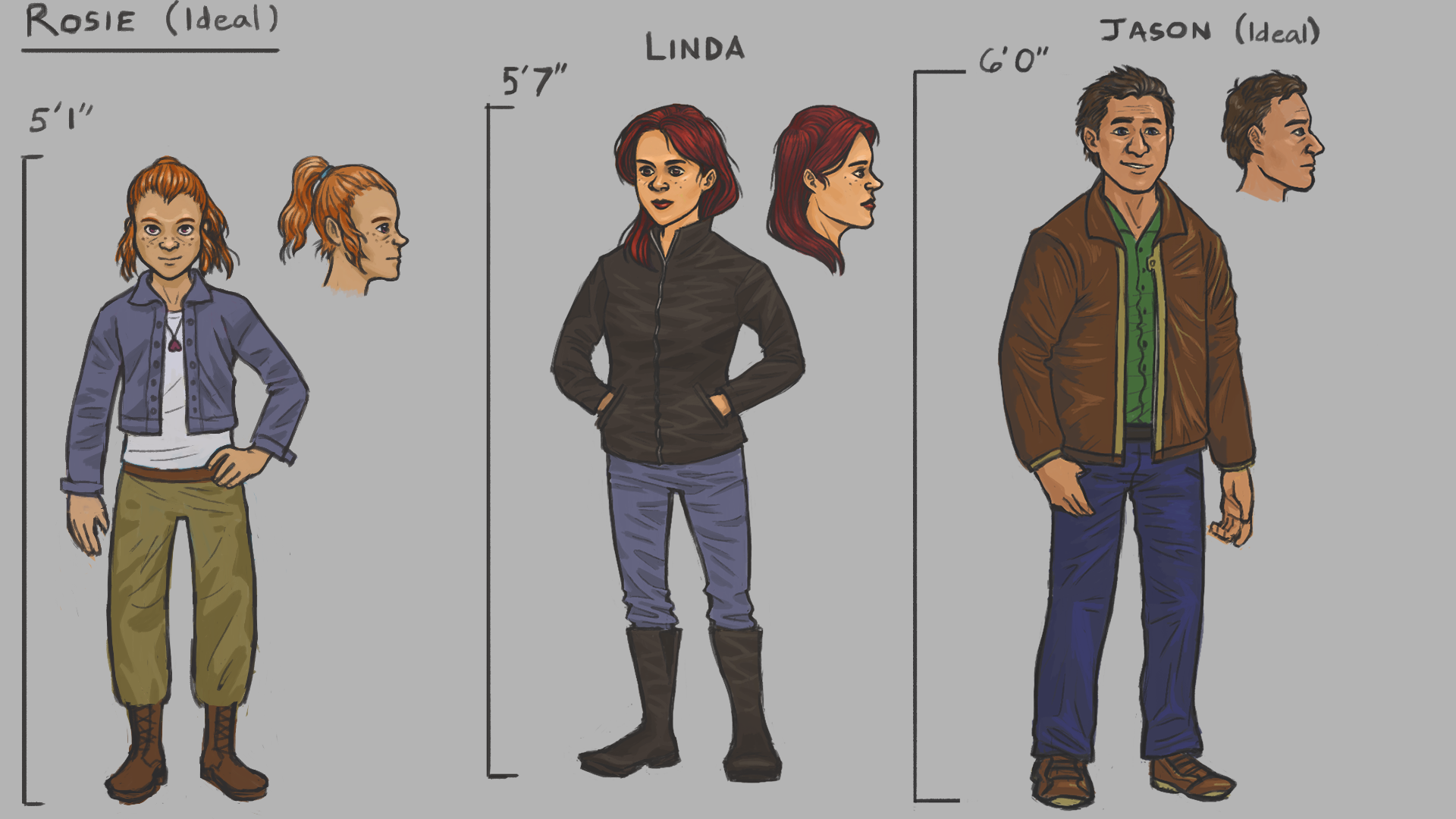 The Dawn family. From right: Jason - the main protagonist, Linda - Jason's ex-wife, and Rosie - the kidnapped daughter
Rosie Dawn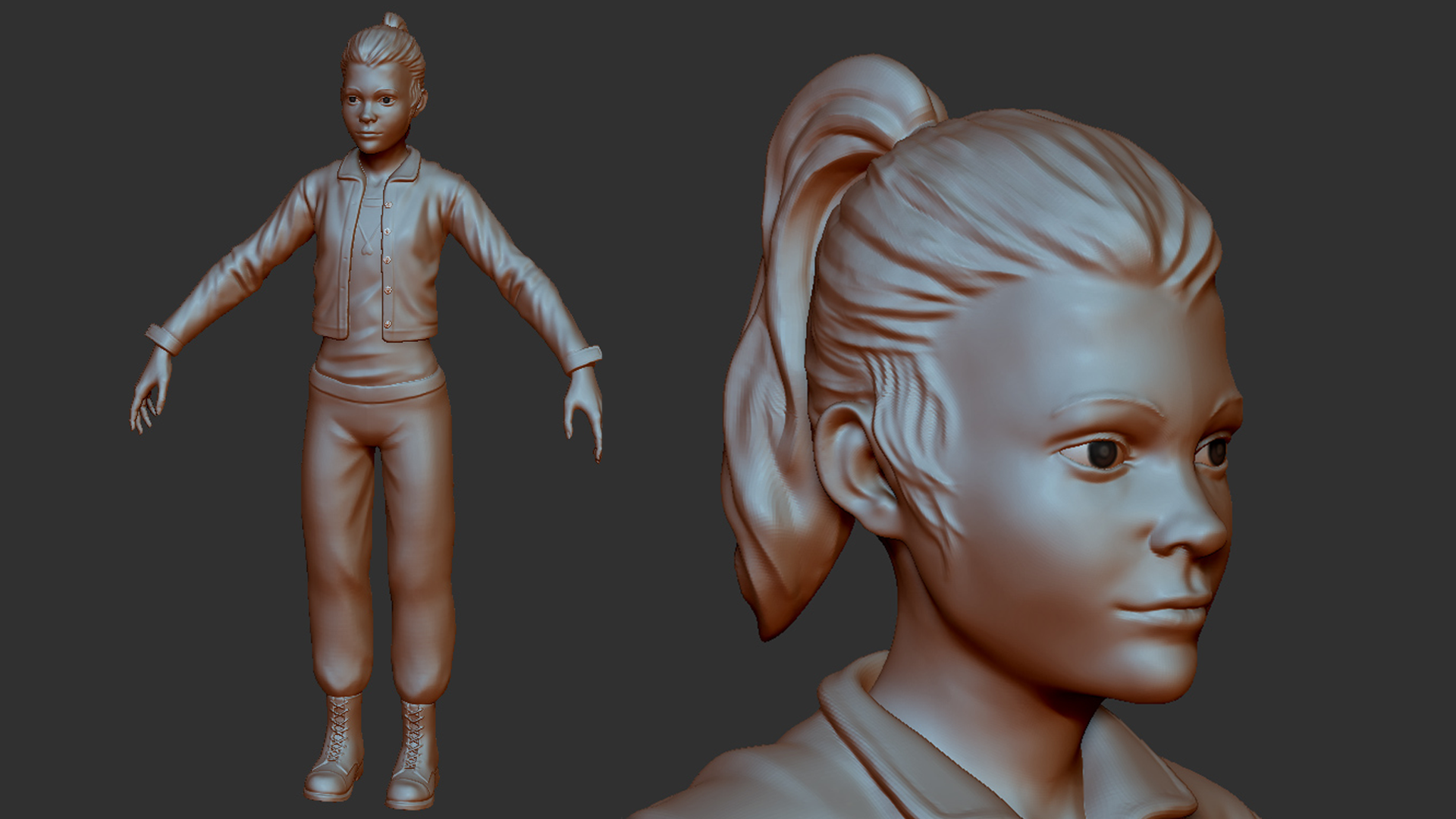 Above: The Z-Brush sculpt for Rosie Dawn. This was the initial mesh based on the concept drawing. We wanted to match the details from the drawing as best we could. The wrinkles in the clothing, the streaks in the hair, and even the bagginess of the pants were included to define her character.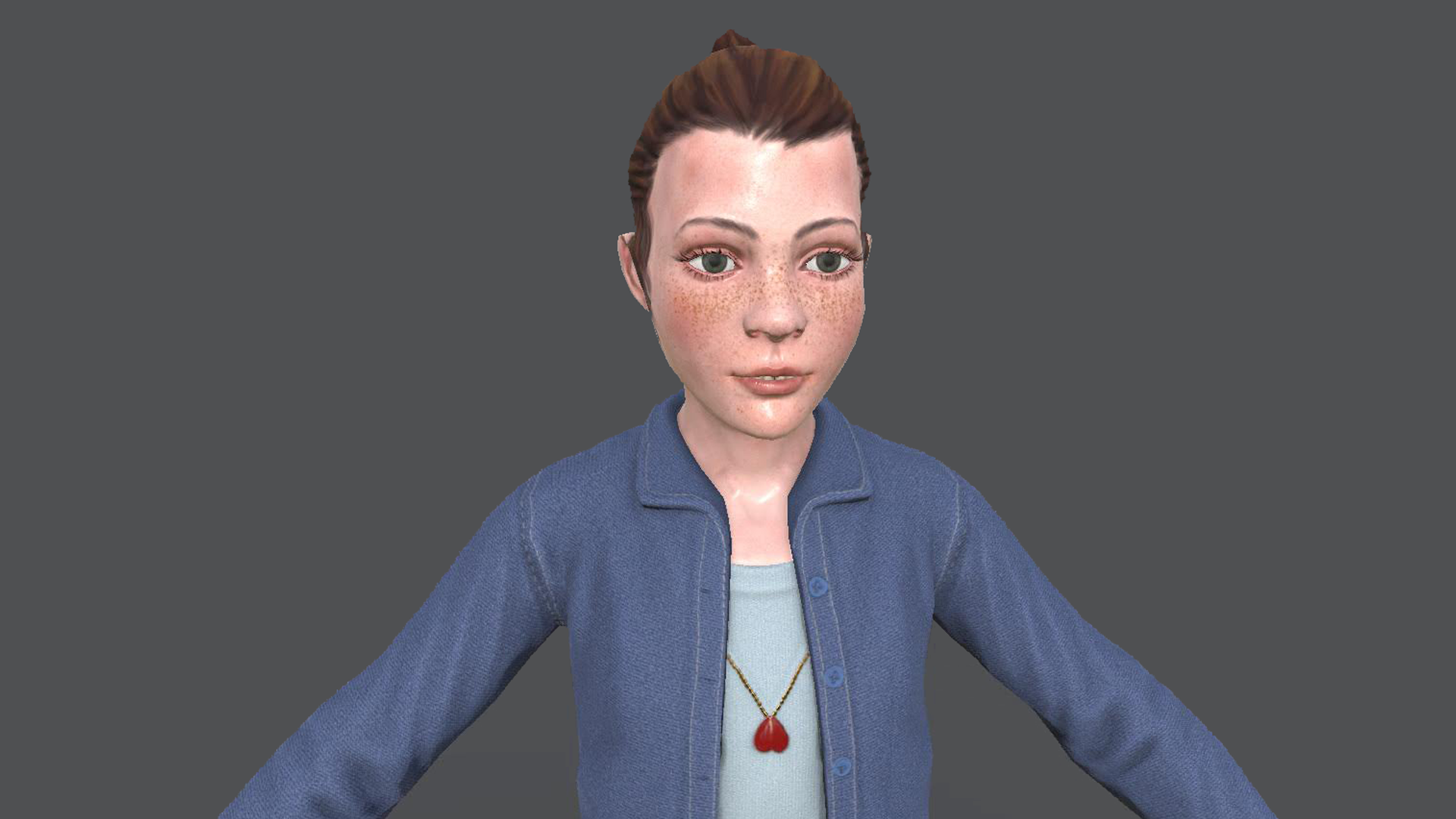 Above: A pre-rendered screenshot of Rosie with color. Above: An in-game dialogue cutscene between Rosie and her father, Jason. In the game, the cutscene appears in the form of a black and white memory.