Hi everyone!
It's been awhile since we have written anything about the game. And we have to apologize for that, It is harder than what we could imaging to find the time and energy to write about the development, but it is a good practice to write down what we have done so far, the struggles, the ups and downs of such an endeavoring task as developing a game. Not only for the people to know about our project and learn what our experiences were, but also because it helps our sanity. Working so hard on something leads to a complete loss of perspective and you end up undervaluing all the work. Taking the time to recap about everything done, helps us look back and put value on everything we have worked on, which believe me it's quite a lot.
We are almost content complete if we talk about levels and dynasties, we have 8 of both. They are playable and working fine, and we have started the final polish pass on those, mainly on the characters.
So let's sum up where we stand right now in the development, beginning today with the changes of art on the levels.
Most of the art from the firsts levels has changed. We had from the beginning a loose pixelish style without being too strict, about maintaining the sizes of the pixels in all the elements. One of the problems we had with this is that the level created visual noise and it was hard to follow or understand what was happening (this has been and still is our main struggle). So we did a pass over the levels simplifying the forms and designs of the elements in them, but also trying to improve on what we have.
We were working on levels when we realized of problems with characters visibility, so we decided to try a new cleaner style for levels in order to solve this. Characters are, in general, brighter than the background, but the noise created by the amount of details and texture, brought some highlights that made the characters not remarkable in the environment, that was indeed what we were looking for.


We erased noisy texture from flat shapes and stylized them into more geometric drawings. We also added small color variations and smooth gradient shading in order to enhance visibility and give depth to the elements. Both, contrast levels and saturation were drawn near to midtones. We tested this changes on the levels we were currently working at, the pirate cave and the japanese pagoda.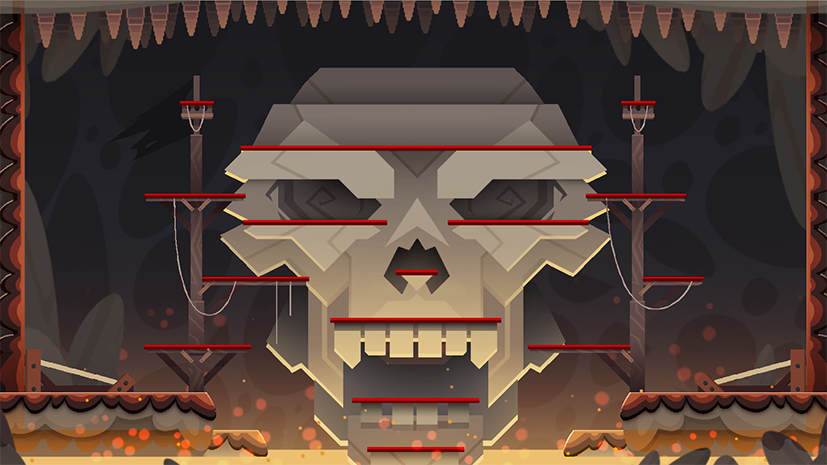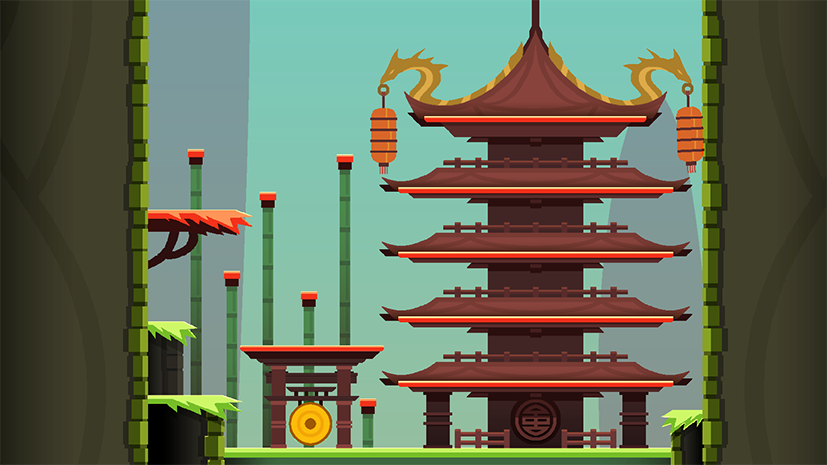 We were happy with the result so we decided to start a rework on the previous levels, viking, aztec and western level. These changes also helped to unify the in-game art and to establish some style guides.


At this point we polished the original cave and pagoda,and we were done with the first 5 levels. We still had 3 more levels to go; prehistoric, medieval castle, and futuristic, which were on an early stage. We keep on working following these guidelines and this is the result we achieved!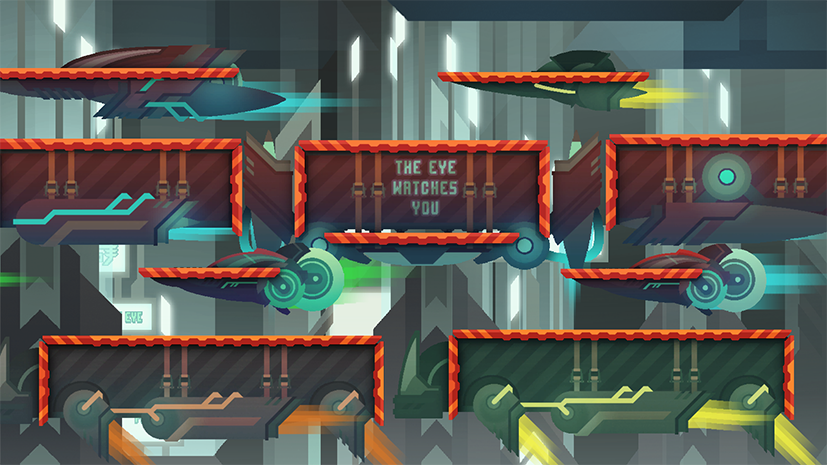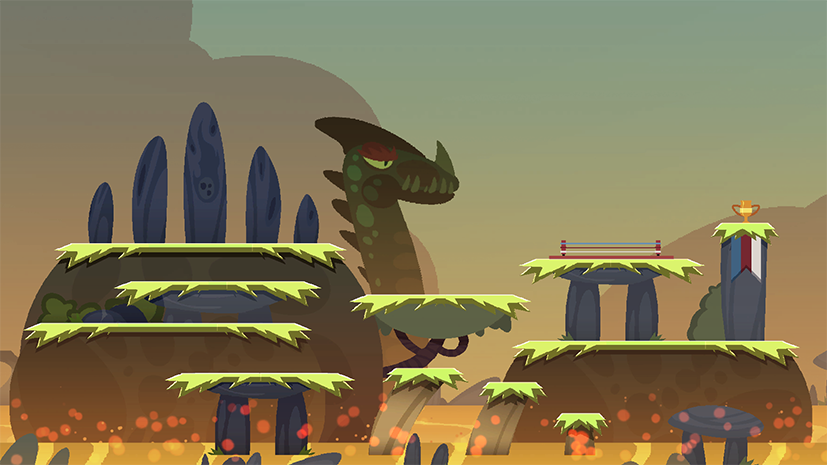 And we are pretty happy with the result. Although for some people there is still too much noise, they are a lot clearer than what they were and there is a hard balance between an appealing level and a playable one, if you know what I mean.
It's been quite a wall of text, and this is only covering the art changes on the levels. I promise that we will try to do this more regularly regarding more topics, because it feels good to see all the things you have done; and explain them to clear and reinforce our ideas of why we do what we do.
Thanks for reading.