REST IN PEACE IAN ABERCROMBIE!
Darth Sidious/Palpatine Ian Abercrombie (clone wars voice actor also many other things like Seinfeld) is dead... this is a sad day... Ian Abercrombie is famous for multiple things examples are:
being the voice double for Ian McDiarmid inclouding games and the Clone Wars show voicing Darth Sidious/Palpatine, he also played Mr. Pitt in Seinfeld, Alferd Pennyworth in Birds of prey, The headmaster in Wizards Of Waverly Place, also made an apperance in Desperate Housewives and the animation movie Rango
------------------------
He was born born 11 September 1936, and died January 26, 2012.
Ian Abercrombie began his theatrical career as a lad during the Blitz in World War II. After his footwork years during which he earned Bronze, Silver and Gold medals in dance for the stage, he performed in London, Holland, Ireland and Scotland. He made his American stage debut in 1955 in a production of "Stalag 17" with Jason Robards and Jules Munshin, he played in the teather all his life.
In the year 1974 he made his first tv/movie apperance in *Young Frankenstein* but was uncredited his first credited apperance was in 1977.
He passed away at Cedars-Sinai Hospital in Los Angeles, CA. on Thursday, January 26, 2012.
What will happen with Palpatine/Darth Sidious in the clone wars now?
What will they do know? Make minor changes for the characthers look? they must change the voice actor maybe they get the movie Palpatine? Afterall Ian McDiarmid hasn't done anything other then teather since 2009 if he have done teather in that peroid I know he is known in theather too so he might have done some there.
I've also heard a rumor that Ian McDiarmid voiced Darth Sidious in CW episode *Revenge* (Darth Maul episode) considering they are voicing season 5 now and that Ian Abercrombie died at a hospital maybe he was a long time at the hospital and they asked Mcdiarmid to take over? Or was it only because of the epic reapprance by Maul wonder what will happen in CW now... who will take over the role?
Rest in peace Ian Abercrombie!

parts of Ian Abercrombie apperence in Seinfeld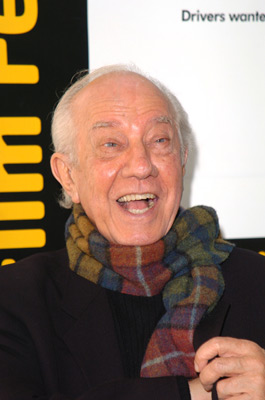 REST IN PEACE IAN ABERCROMBIE!