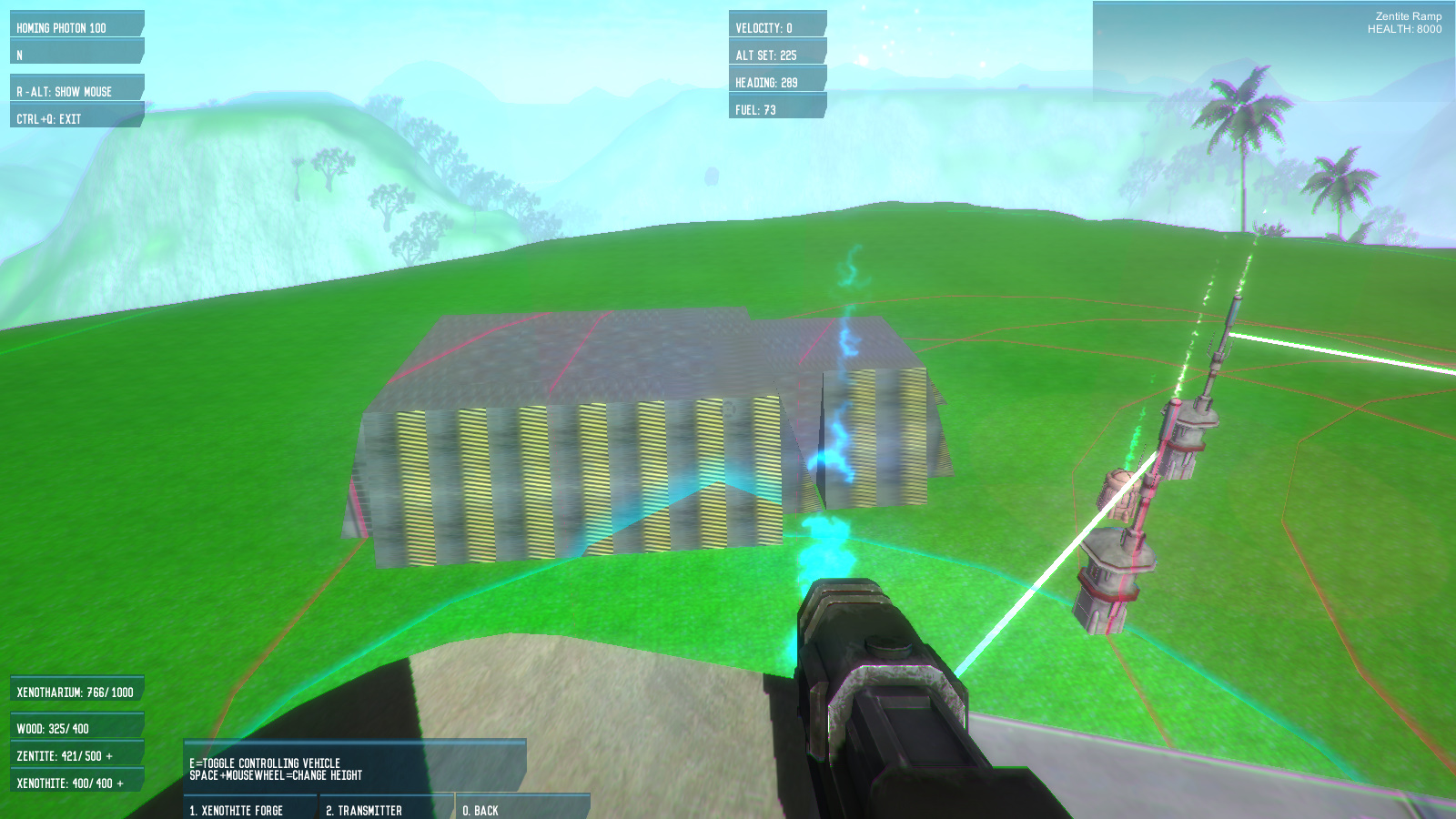 "Hello! My name is Jonathan, a Creative Writer from ExtroForge. Today, I would like to talk to you about transferring resources.
In ExtroForge, obtaining resources is only half of the battle. While its nice to be able to stand near your resource collector and stock up on resources, its always a key strategy to move them from their origin point, back to the command post where they can be safely stored from the enemy team.
SCMBs or Super Concentrated Matter Beams give you the ability to transfer raw materials or energy directly from their origin point through high-powered, super conductive beams, to their destination at speeds close to Mach 3. This is accomplished by setting towers that contain an electromagnetic coil system, which effectively pulses an Electromagnetic wave at a frequency of 3THz, which is the same as an Infrared signal.
Each tower has a computerized system that tells it which direction to shift its SCMB, so that it is able to connect to the nearest receiver or another SCMB. Each SCMB has a range of about 30 meters but with a little bit of electrical knowledge and the right parts, the range can be increased to over 50 meters, effectively allowing you to save on resource costs when creating a manufacturing infrastructure.
One thing to remember when creating a system of SCMB"s to transfer material is that if a tower goes down, all lines connected to that downed tower will shut down themselves in order to protect the resources that are in transit as well as anyone around it. It's always a good idea to protect your towers with a rudimentary structure, since you never know who, or what, may be out there."
Remember to check out other great articles, screenshots, and more at ExtroForge.com!