Almost two months since my last update here and have we taken our foot off the gas? Nope.
Last time I spoke about getting the dream team together, at its core things remain the same although Enry took a swift left exit in search of pastures new and it's proving to be a little more difficult to find a 3D artist than I thought. The project is running on fumes with regards funding and so I'm always on the lookout for bargains and in my mind I pictured myself working harmoniously with some young gifted spark to spit me out a stunning fleet of ships, having tested the waters with a few such individuals I find myself running back to the stone cold yet experienced and welcoming arms of our German friend.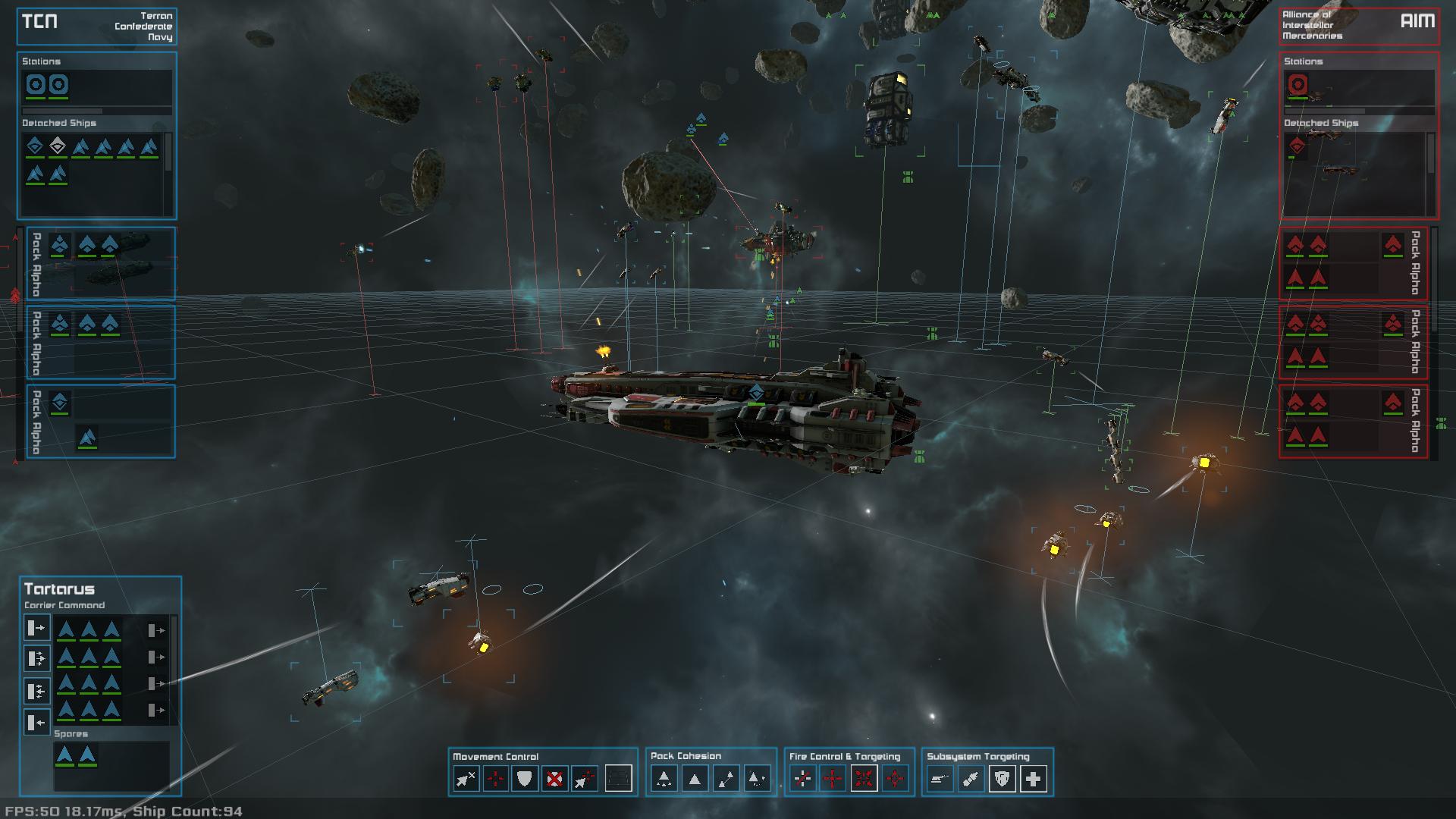 So I've been sourcing the models publicly so far off this guy but now things have changed as we start to get some custom ships made up. The good news is that they fit right in with the old lot, the bad news is that he'll probably want some of my organs by the end of the process. Our German friend knows not manners or pleasantries only efficiency and deadlines, he likens himself to an MG42 (his words) and as I allowed myself a guilty laugh picturing the fallen spinning in their graves, I'll say to you what I said to him: Let's just hope his barrel doesn't melt.
It's all good, he tells me I have bad taste and my idea of a breakfast offends him, so I take every opportunity to send him pictures of a full English before I stuff it down my face. At first our productive exchanges left a bad taste in my mouth but as I got to know him I grew to like him, mainly because I know he hates that!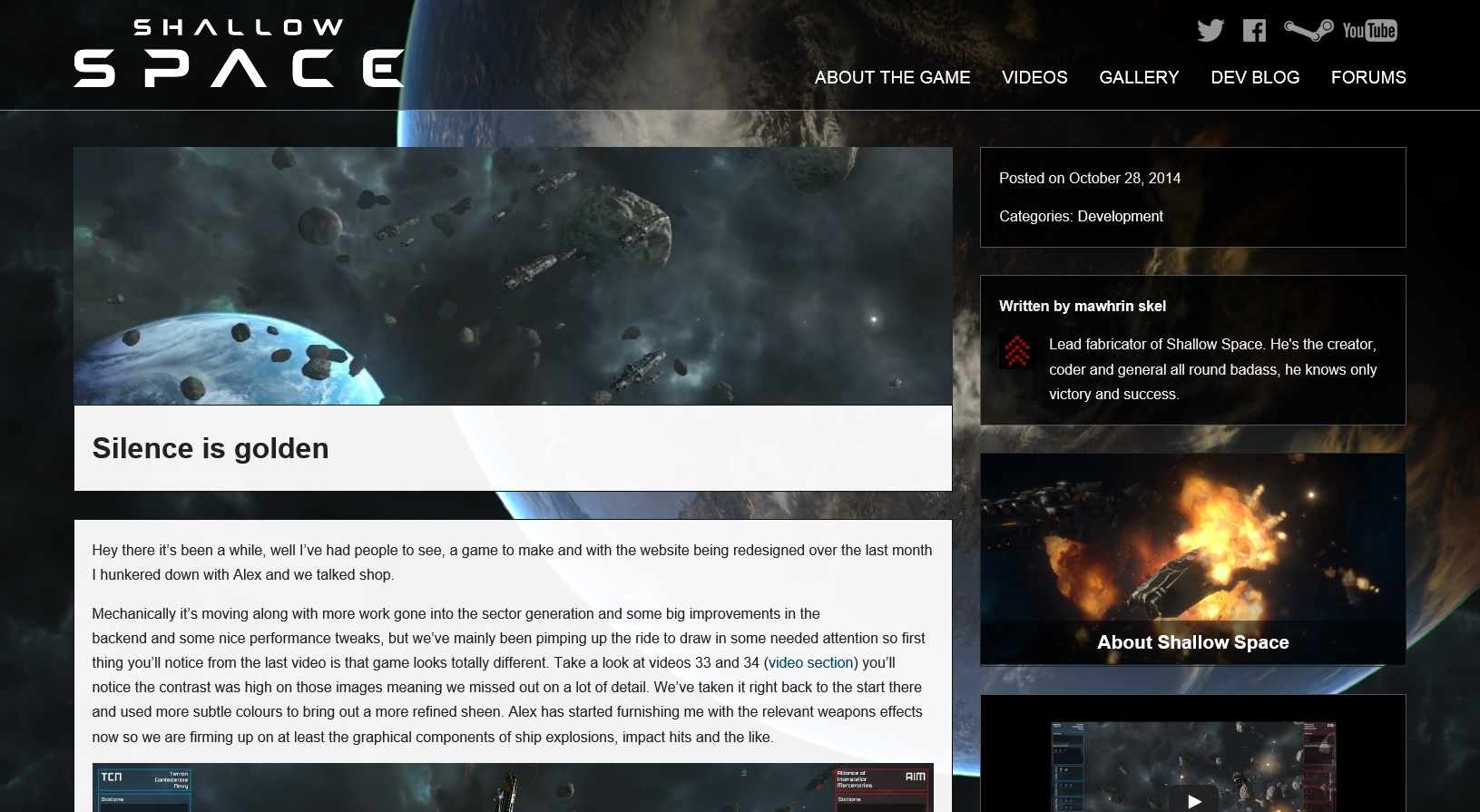 So over the last month I've been working with Brian from PAmatches on porting the site over to a format that can support things such as Wiki's and FAQ's and a clearer set of galleries for images and video. He's hit the nail on the head with the design, quick and easy to navigate with clear links – already I can see you guys poking around in the dark recesses. Last but not least we have a new musician, going by the name of Captain Panic! His sultry melodies remind me of Stargate Universe and that can never be a bad thing.
So graphically we've been steered in another direction and I have another spell with the interface. Look back a couple of months and you'll find some prototype images rendered in the same light, so you know It was always the intention to wash out the colours a little to get a bit more accuracy back in the pictures. If you'd ever watched any of the older videos on a TV you'll see what I mean, the contrast although fitting for mobile and most PC games, it didn't sit well with me and I'm glad that's fixed. The UI looks almost like it belongs in some Japanese beat-em-up, the reason why will become apparent when we start showing parts from the second half of the game 'Astrometrics' although we are some ways off that yet.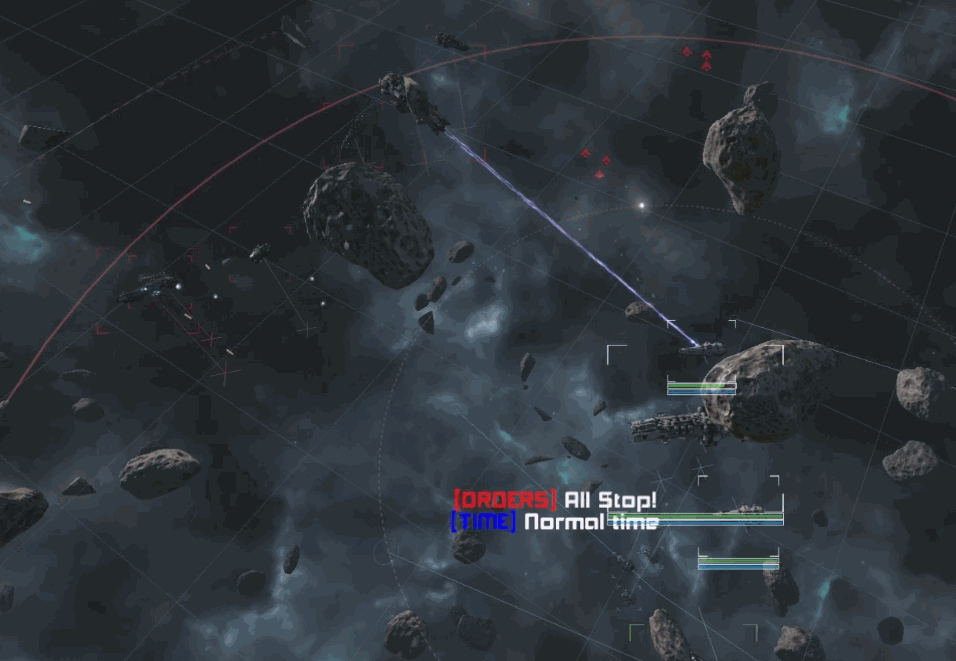 Missiles is something I've been tinkering with ever since video 10 but not really shown yet. Alex recently opened up with some swanky new effects so you'll see in the next video that pretty much everything weapons-wise has been replaced. We can expect these effects to be a permanent fixture now as they do look good. The latest video released this weekend will prove that and to see that a few days early, I strongly recommend signing up for the fortnightly newsletter Shallow-space.com
Carriers are back and as I start looking at the bigger picture I start shaping the game to fit the storyline, Frigate are too small to carry jump-drives and lets face it; everyone likes to have a portable base covered in guns containing lots of small, preconfigured killing machines. The Frigate models also get lifted from the depths and get redesigned with fixed point weapons in mind. Plasma flamers, Gatling guns and plasma pulses on the list of incoming there.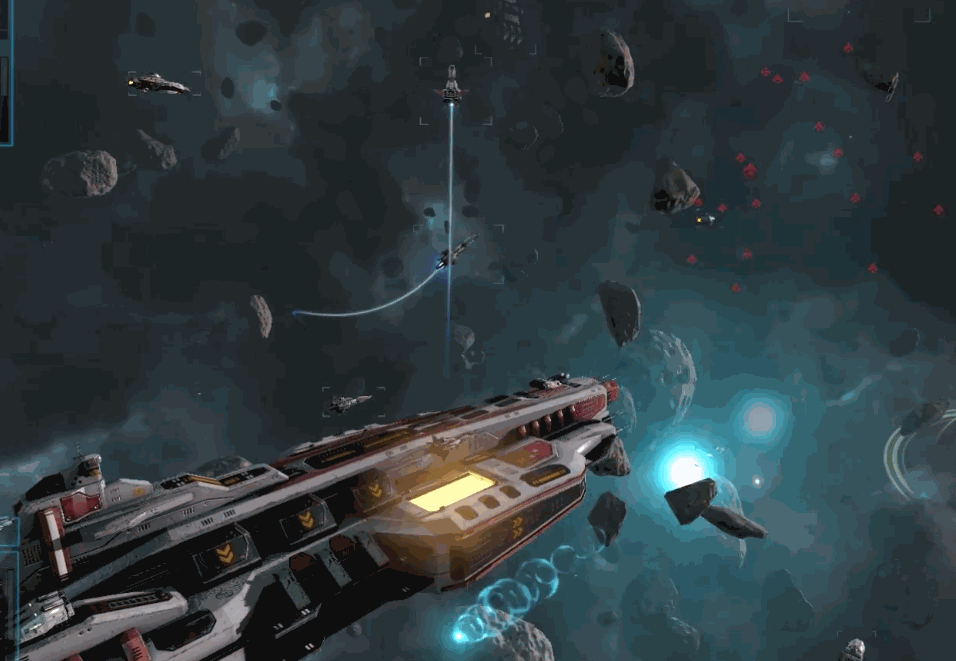 So no crowd-funding campaigns or demo's yet I'm afraid, I'm a bit of a tactician and I believe that you can never be too prepared for these things so we're going to ramp up the marketing effort over the next few months and keep pumping out quality material and when the time is right (and I can spare no more organs) we'll shake the proverbial tin. If you haven't visited the site please do Shallow-space.com lots more coolness to come in that place so honestly, sign-up for the newsletter while you're there; if anything because resistance is futile.
As always, many thanks for the continued support.
James