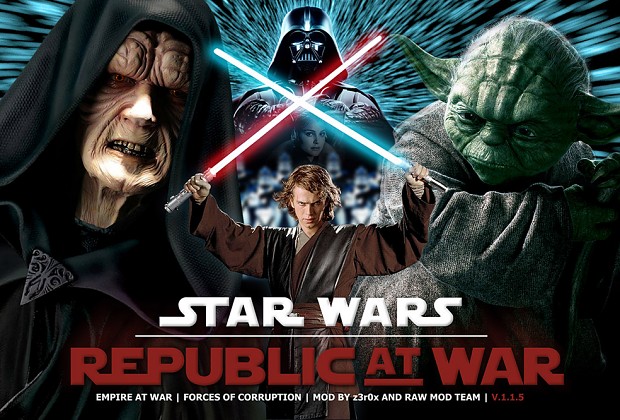 Current Project Status
With the official beta period wrapping up today, we've begun the process of packaging everything up and prepping it for its public release this Sunday.
As promised, we've posted a balance change log that lists every balance adjustment that has made its way into the v1.1.5 release. The total stands at 879. Having said that, there is still a lot of work to do and we will be continuing this trend as we move towards the v1.2 expansion. With new units come new balance issues and we'll be addressing those. View the change log here.
A (current) list of the known bugs/issues can be read here. As of this writing, anything not faded out is still present in the v1.1.5 release. We will be moving to address these issues at a future time.
Revised Game Manual
The revised game manual is in production but will not be available in time for Sunday. We're working hard to get this out ASAP. The Republic at War v1.1 manual will still be available until the revised one has been released.
Download Information
The Republic at War installation package is available as both an auto-installer and a minimalist/basic package on ModDB.
The download is 1.56GB compressed (we're using .zip instead of .rar). The final file size, after installation, is 3.3GB. Be sure that you have enough disk space before attempting to install Republic at War.
Important Links & Information:
Release Status:
Desura Download:

Postponed
Important Multiplayer Compatibility Information:
Players experiencing a "Version Mismatch" error while trying to play with other RaW players need to use the "Clean XML Folder" functionality on the included Republic at War Game Launcher.
Anyone who has downloaded Republic at War before July 4th needs to do this at least once, even if the "Check Version" result comes back clean (all green lights).
More information can be found here.