Thank you for all your feedback since it's launch just under two weeks ago.
I've addressed issues of the Kindle tool and also AI balancing in this build. There are now options to turn Kindling 'off' for both 1UP and CPU players. You will also have the option to change the 'Flag' speed effecting how fast populants are made in settlements. These options are located in the options panel on the Island Overview page (The Question mark located bottom left of screen)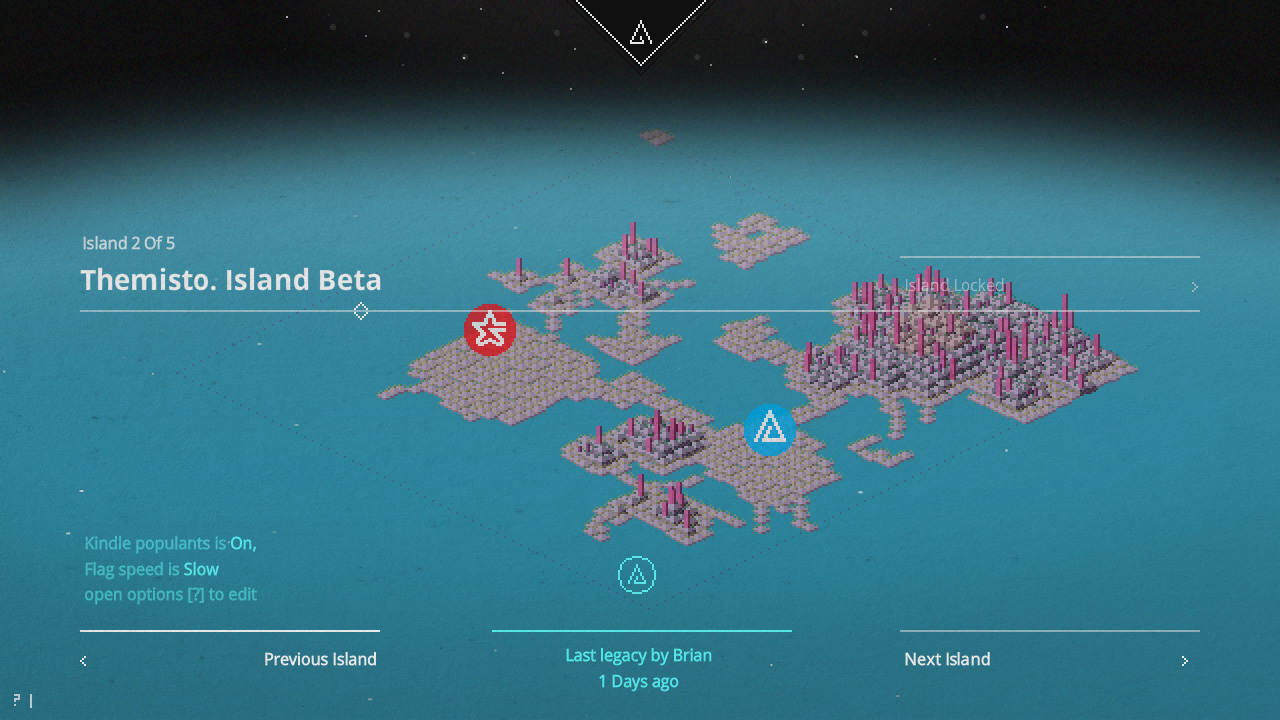 I also wanted to list some keyboard short cuts that may help:
1 - (When on in the options) switch to Kindle
2 - Switch to terraforming tool and open earth totems
3 - Open Wind totems
4 - Open Fire totems
p - pause
And then here's a cheeky one, if you want to 'grab' the screen to a PNG, press 'c'! (Make sure you save the file with a .png on PC)
Change log - 35.19
Additions
Mouse edge screen scrolling when in full screen mode
Options added to have 'no kindle' option available to 1up and cpu players
'Flag speed' option added for faster games
Above two functions available in options when viewing island overview screen
Display of how many islands left to unlock the universe
Complete Font overhaul :D
Bug Fixes
Overall game percentage displays correct values
Amulet corrections made. A correct amount of amulets now present in Universe!
Players names can now be 2 or more characters
Island 2 now made easier
Kindle AI balancing
Esc key windows game and restores it to fullscreen
Correct display of last settled players in Universe
Wonder punch bug fixed
When paused on 'timed' islands, counter is paused
You can grab Reprisal Universe on Desura, Steam and GOG.
Also, a question:
Would you ever back a Kickstarter to convert Reprisal Universe to tablet devices?
Just canvasing for feedback :D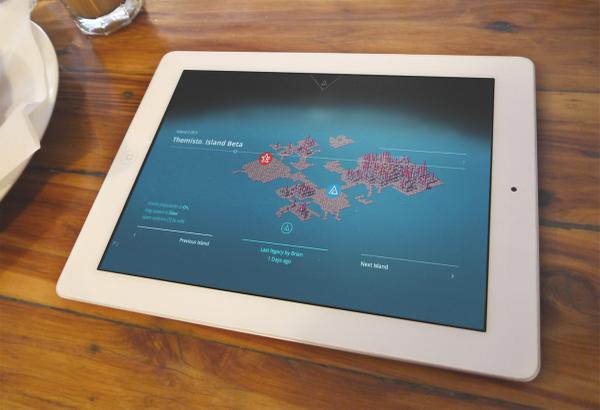 j