First of all, my greatest appreciation for the feedback I've received regarding the prospect of an early partial release. I'm hereby therefore pleased to now officially announce Part One of the Mafia Titanic Mod. To be released in the second quarter of 2021!
So! What's included in Part One?
For starters, everything scene in the trailer will be included. As for the interiors, see the map below: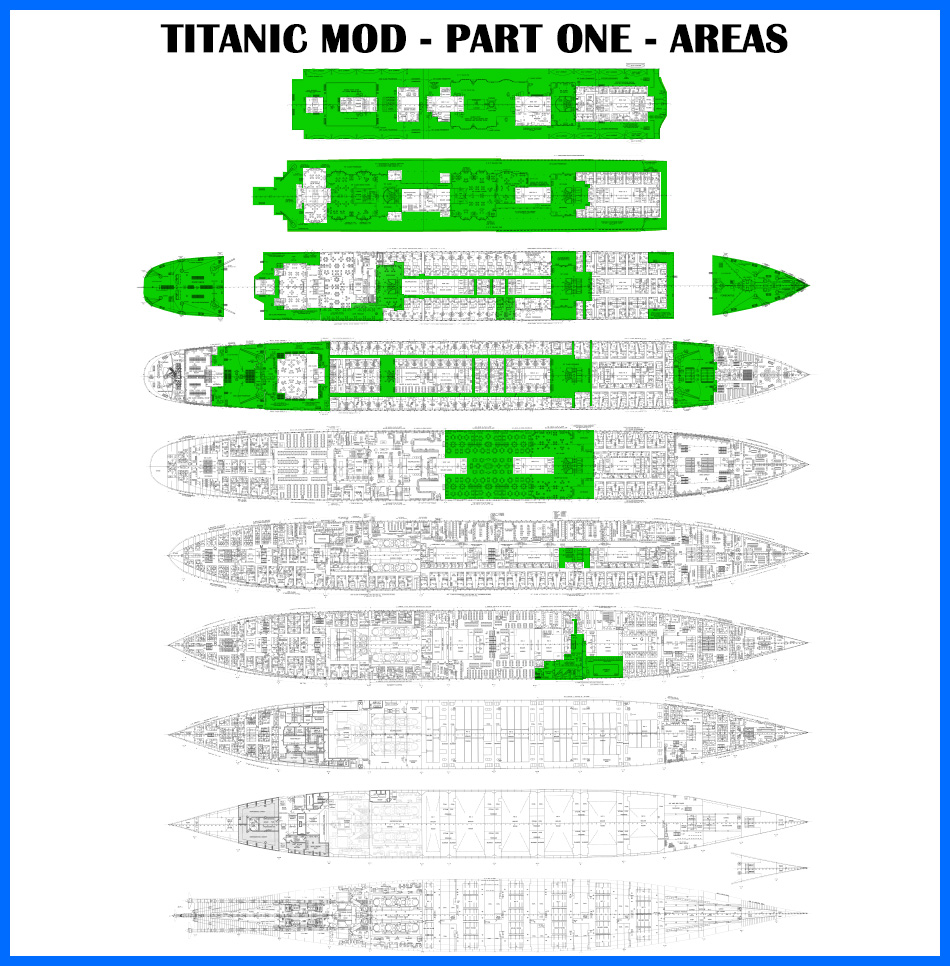 -EDIT March 11th, 2021-
All areas marked blue on the progress chart will be included in Part One, plus the C deck aft Grand Staircase and its connecting corridor towards the forward staircase. More areas may be added if time allows it.
Featurewise, there will be 4 Freeroam modes:
City - Titanic Docked
City - Titanic at Anchor (empty docks, ship in the distance.)
Titanic - Daytime
Titanic - Night
Additionally, the first sequence of the storyline can also be played.
All freeroam options will be available regardless of the story.
Just to be clear, there will be NO sinking yet. The complexity involved is a whole part in and of itself and will be released later.
More progress will be shown as Part One will near its release.
Please do keep in mind, that although I strive for this release date, and deem this a reasonable deadline, I am a hobbyist modder, and so is the rest of the team, and there is always a chance something unexpected in our personal life's will interfere. Regardless, I'll try not to Cyberpunk its release.