Whoo! It's been 4 months since we've put out any updates for our upcoming indie FPS game, Renegade X. We've been in our corner tinkering with the game, working on new assets, and having a blast in test sessions. Honestly, we just forgot about yall. Oops?
Today we'd like to discuss a huge list of items. Let's start!
Stuff
Renegade X is a tactical FPS game for the Unreal Development Kit. It is a shooter with RTS elements, and it will feature tons of weapons, vehicles, maps, and two unique factions. Our singleplayer demo is available for download, and our multiplayer version will be out later this year.
The game is shaping up. All of the base components are there, and we have been playtesting for months. There is a lot of polishing that is necessary, and that has been our main focus for a while. We've been working on the netcode to overcome lag issues, which hinder the fluidity of the game. We've also been refining and fine tuning the experience - re-adjusting game values to bring Renegade X up to date whilst maintaining its arcadey classic-FPS feel.
RypelCam is back! RypelCam is a custom software that allows players to take images and record and watch interactive videos of the game. You'll be able to rewatch recorded games at whatever angle you want, slow things down, quicken things up, and make some really awesome trailers. Let that be a hint at our next media update ;)
Currently, Renegade X has seven core maps (Mesa, Field, Islands, Hourglass II, Lakeside, Goldrush, Walls_Flying), all of the core buildings, all of the core weapons and vehicles, a skirmish mode with customizable bots, superweapons, and much more.
Railgun
We finally got down to doing a new railgun which is not an amalgamation of other weapons put together! This weapon was a GDI prototype that was confiscated by Raveshaw's Black Hand special ops teams. The weapons were being moved from France to Italy via the Mediterranean in GDI transport disguised as a civilian freighter. Nod forces boarded the ship and took its contents to Libya, where they found that the ship was carrying a valuable cargo which was on route to the eastern European frontline. That cargo would become Raveshaw's trademark weapon: the Railgun.
The railgun will work a little differently tha how it did in the original game, and we'll be releasing the details in another update. Check it out below!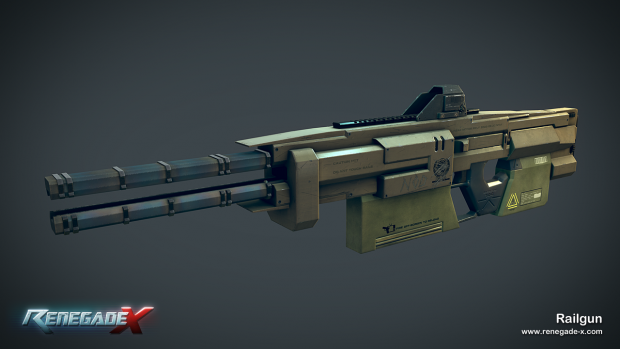 Silenced Pistol
The pistol needed an upgrade, so we've decided to model a new one based on the P22 Walther with a silencer. It resembles the alpha C&C Renegade pistol that can be found in old pre-release trailers and screenshots. We've overhauled our audio systems dramatically, and each of our weapons now have their own distance-based sounds, so the significance of silenced weapons has greatly increased. The silenced pistol is now a much more viable infiltrator weapon than it was in the original game.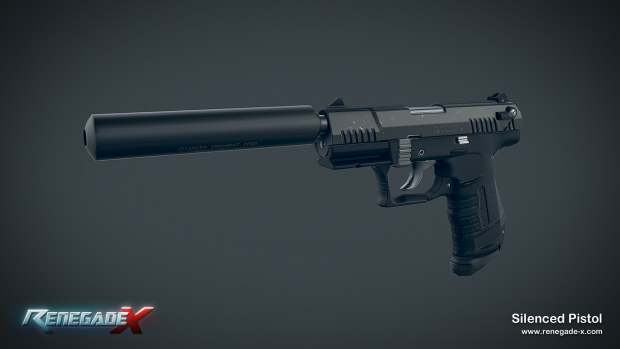 Grenade Launcher
Our older model had some animations issues, and it wasn't to par with all of our other art. We wanted to make it pretty, like the rest of the game! The GDI Grenade launcher is a free weapon that fires explosive rounds. It's hard to top that. What more do you want? Talk back to me bro!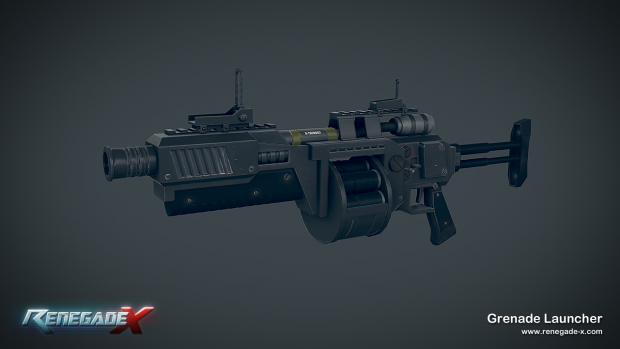 Ion Cannon Beacon
The Ion Cannon Beacon, nicknamed "Godsend", is GDI's way of calling down its spaced-based superweapon. All a player needs to do is purchase the beacon, plant it at the enemy base, wait a few seconds, and kablamo!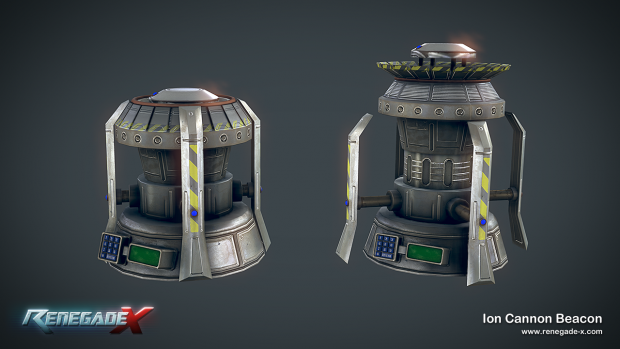 Hourglass II
Hourglass II is a remake of the original Hourglass with some revisions. The original Hourglass was infamous for all of its "pointwhoring" and camping, and most matches resulted in a timelimit expiry rather than base destruction. We wanted to make the map a little more fluid. We removed the major base defenses and added flying units, and we unanimously say, this level is a lot more playable now. For you oldschool RenX fans, it has the excitement of Horologe with the calculative qualities of Hourglass. We also replaced the dirt with snow. Winter is coming, so might as well get used to it now.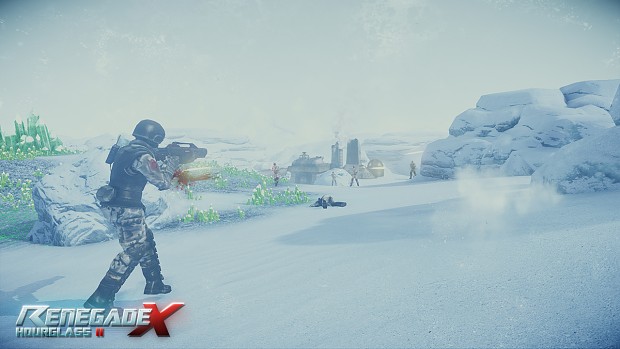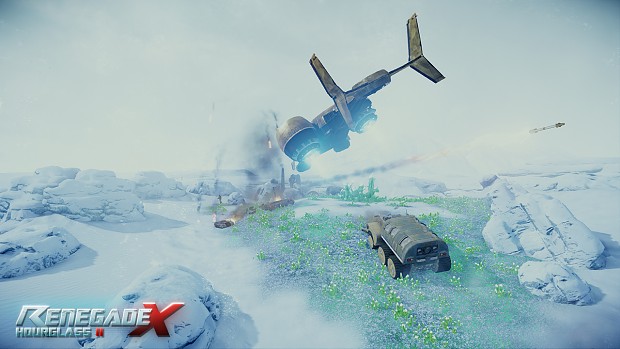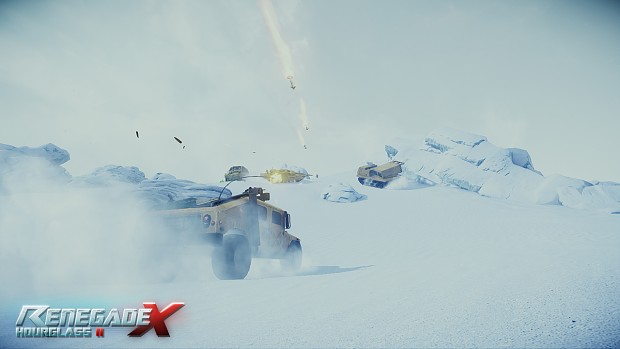 Mesa
Aaaaaand we'll end off this update with some screenshots from Mesa.