4 Years of Renegade X
Renegade X is a tactical FPS mod for Unreal Tournament 3, bringing the world of Command & Conquer to ground level. The mod is currently in the process of moving over to the Unreal Development Kit. For news and downloads, visit our main page HERE
On January 28th, 2007, we unveiled the first-ever Renegade X news update. We can hardly believe it's been four years! We've had a fantastic time, not only ingame, but also with our fans, the forums, and of course, making our dream come true. Truly, the team could not have done this without you all - thank you for your consistent support over the years - whether it be through comments, votes, spreading the message, or playing this mod with us.
In these four years, we built a simple idea from the ground up, and released five beta versions of Renegade X on Unreal Tournament 3. We also attained six awards with your help, as well as countless features on a plethora of different websites.
Over the past year, we've been working on porting Renegade X to the UDK. This would make Renegade X a free standalone indie game in future versions. Since this has required us to do a lot of programming and editor work from scratch, we will be doing the standalone release in two phases: the first, as you know, is Renegade X: Black Dawn, a singleplayer-only mini-campaign coming soon. We will then work towards our full multiplayer release. Most of the resources used in Black Dawn will be used again in multiplayer, so therefore, Black Dawn is a necessary stepping stone to that future release. In the meantime, we are working on some multiplayer aspects behind the scenes; and everything will be unveiled when the time is right.
Renegade X: Black Dawn - January Teaser
The latest teaser is up, and it features a sneak peak of ingame cinematics and the first-ever video glimpses of Renegade X gameplay on the UDK. Check out a piece of the action below!
HD Download: Renegade-x.com
ModDB stream: Moddb.com
YouTube: Youtube.com
(Music credit: Bear McCreary - Cally Descends)
Ion Wallpaper
A new wallpaper is available for download below!
1920x1080, 1600x1200, 1280x960, 1280x720 all available for download HERE!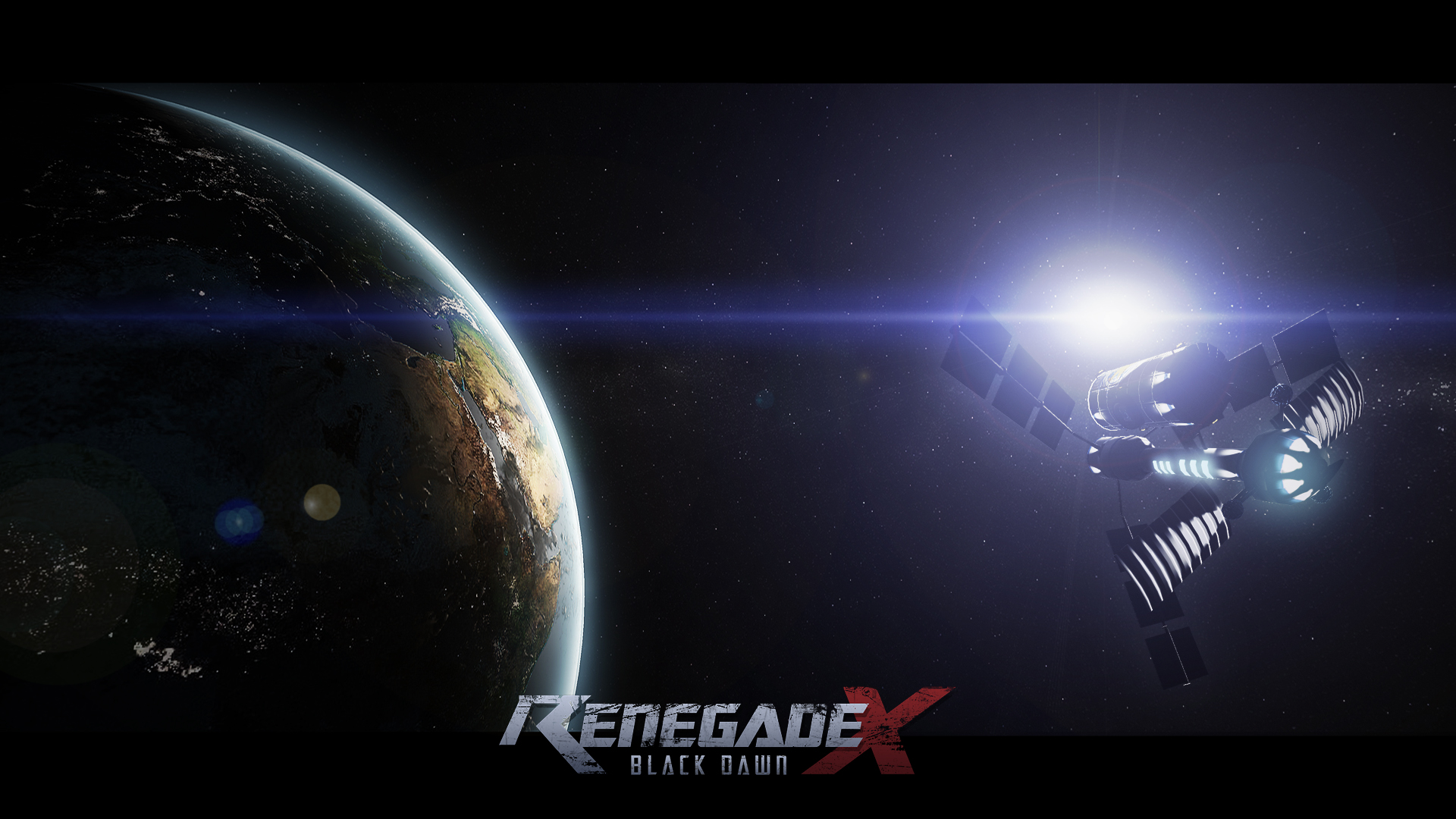 Dev Night livestream is now available!
On our most recent Dev Night event for Renegade X v0.55, TheGunrun from GLHF.tv featured a three hour online stream live from his website. With over 200 viewers and full house ingame, the video of the stream is now available. The video also features the dev team, as questions posed by TheGunrun and the viewers, and we answer.
Check out the full video HERE!
A shortened version with highlights is coming soon, stay tuned!
That's all for now folks. We hope 2011 will be an amazing year for Renegade X, as we will try to make it our best!