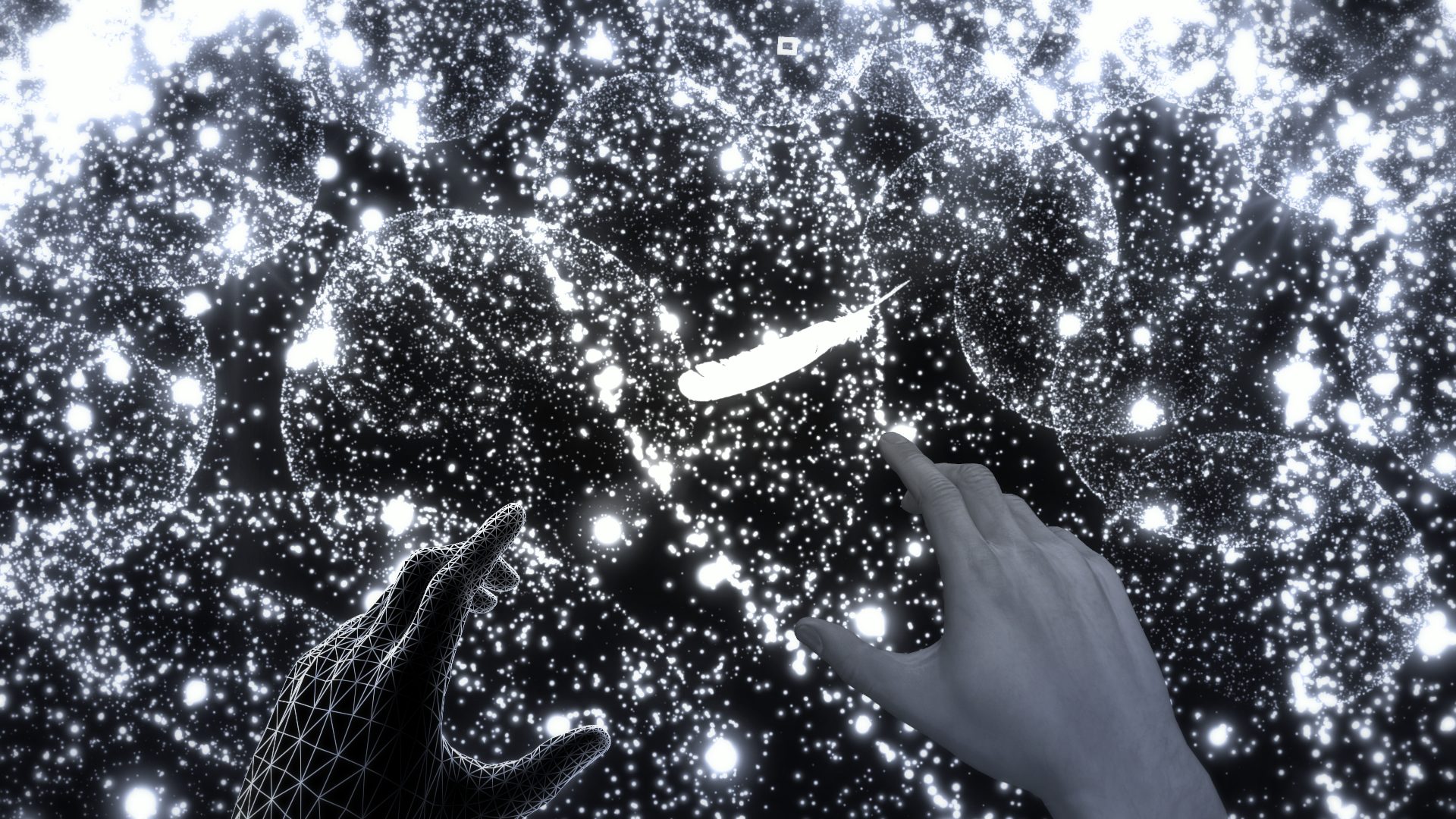 Gameplay
The basic element of gameplay is the ability to forget. Some elements in the surroundings change when the player turns away or leaves, and become more than just a direction sign: they become the way along which the player walks, flies and falls. Finding such a way to the higher levels is a matter of his aptness and intuition, rewarded by advancing higher. Failure, on the other hand, brings a return to the lower levels, which may be more or less altered then.

Story
If you fall asleep while stargazing, a gate to a new world situated in between the world of memories and the world of dreams will open for you. That intermediate world gradually turns reality to fragments and infuses the player with the desire to know the unknowable. But the most persistent can feel the unknowable.

Author
Developing the video game took almost two years, and the game reflects the author's "player's soul" and experience gained while creating interactive installations and studying at the art school. While expressing his admiration for the uniqueness of independent games, he makes no secret of his liking for high-budget titles for their high technological level.

Features
– varied environments
– living entities
– more than 20 levels
– electronic and classic music
– spoken and written word

As a matter of interest
The game consists of both static and generated parts, where also compositions by Johann Sebastian Bach and Ludwig van Beethoven can be heard.