CALIFORNIA MEGAMOD 3.3 RELEASED ON 5TH JANUARY 2017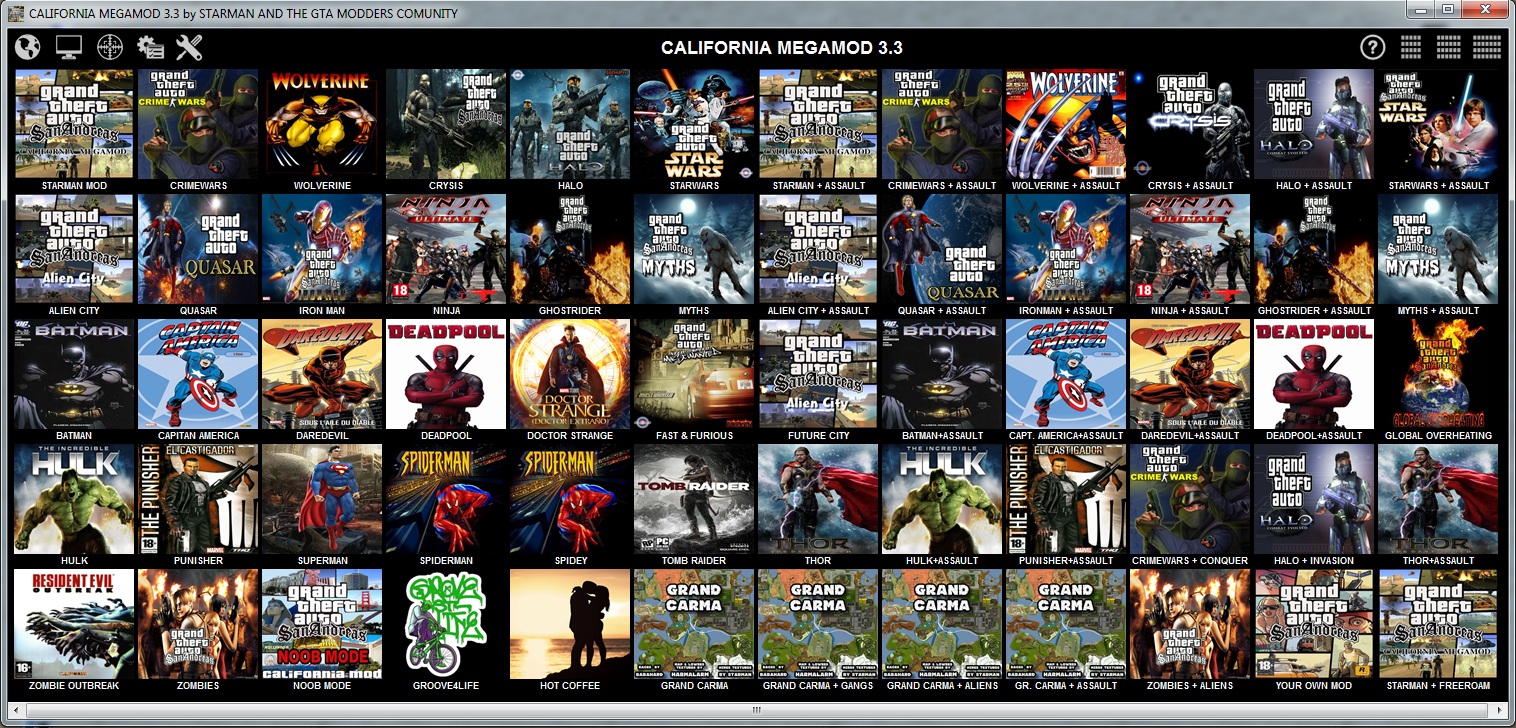 Picture of the modlauncher California Megamod.hta with images of all mods available in California Megamod version 3.3.
All 7 files are available in the FILES section of the website, anyway here are all the links.
DOWNLOAD CALIFORNIA MEGAMOD V.3.3



Part1_CaliforniaMegamod33.exe SIZE: 757.315 KB (739 MB)


Part2_CaliforniaMegamod33.exe SIZE: 782.644 KB (764 MB)


Part3_CaliforniaMegamod33.exe SIZE: 572.325 KB (558 MB)


Part4_CaliforniaMegamod33.exe SIZE: 632.537 KB (617 MB)


Part5_CaliforniaMegamod33.exe SIZE: 648.518 KB (633 MB)


Part6_CaliforniaMegamod33(audio streams).exe SIZE: 1.642.956 KB (1,56 GB)


Part7_CaliforniaMegamod33(audio sfx).exe SIZE: 1.789.957 KB (1,70 GB)
CONDITIONS (IF YOU DONT AGREE THEN DO NOT DOWNLOAD):
- YOU HAVE NO AUTHORIZATION TO SELL ANY COPY OF CALIFORNIA MEGAMOD.

- YOU HAVE NO AUTHORIZATION TO MAKE MONEY IN ANY WAY FROM ANY CONTENT FROM ANY VERSION OF CALIFORNIA MEGAMOD
- YOU HAVE NO AUTHORIZATION TO LINK ANY FILE OF CALIFORNIA MEGAMOD FROM ANOTHER WEBSITE.

- YOU HAVE NO AUTHORIZATION TO UPLOAD FILES OF CALIFORNIA MEGAMOD TO ANOTHER WEBSITE OR SERVER.

- IF YOU WANT TO LINK CALIFORNIA MEGAMOD FROM YOUR WEBSITE THEN LINK TO THIS WEBSITE, NOT TO THE FILES.
- you are allowed to record gameplay videos and upload them to youtube and earn money but only from publicity in your videos, WITHOUT download links.
This is a FULL VERSION, not an update. So you don't need to have a previous version of the megamod, and you should not install this in the same folder from a previous version (or inside a gta san andreas folder), install it in a new folder, like a different game, to avoid mixing the files from two different versions and fucking each others, because some files dont have the same name and will be duplicated causing crashes. anyway the installer will create a folder named California Megamod 3.3 in the destination you choose, so if you select for example the folder
D:\GAMES\CALIFORNIA MEGAMOD 3.0
then the megamod will be installed in
D:\GAMES\CALIFORNIA MEGAMOD 3.0\California Megamod 3.3
which is stupid but will avoid fucking both versions (fortunately you can move the megamod folder to another place when the installation has finished to fix this kind of mistakes, even if you already played the game there is no problem in moving the folder, but quit the game first) so it is best if you select D:\GAMES\ cause then it will be installed in D:\GAMES\CALIFORNIA MEGAMOD 3.3
Another good path could be C:\PROGRAM FILES (x86)\

and once you have tested version 3.3 and all mods work fine then you can delete the old version of the megamod, because the new one has everything that the old version had, plus lot of improvements, some bugs fixed and new content added.

HOW TO INSTALL

The installation is divided into 7 parts with his own installer each one, you need to install all 7 parts one after another in the right order, to get the full california megamod sucessfully installed in your PC.

When you start Part1 installer, only files from part 1 will be installed, nothing more, if you start Part2 installer, only files from part2 will be installed, it will not ask for other files it will not try to install other files, you have to manually start the installer for each part. the advantage of this method is that you can if you want, download part one, install it, delete the part1 installer, download part2, install it, delete the part2 installer, download part3, install part 3, delete installer, and so on. But i recommend to keep all installers just in case you need it in the future (for example if you buy a new computer or if you need to format and re-install everything, or if you add a new mod or edit a file not knowing what you are doing and then the game stops working). All 7 installer files take 6,5 GB so, for example you could record them all in a single 8GB DVD, or you could record 2 DVDs of 4 GB each one, or store all of them in a 8 GB pendrive...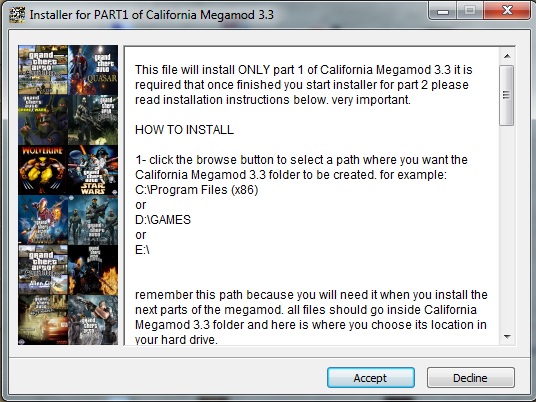 All instalers have install instructions in english and spanish, eventhough it is very easy to install. They all use the same system, just click BROWSE button to select destination folder (where you want to install) and then click EXTRACT button, that's all.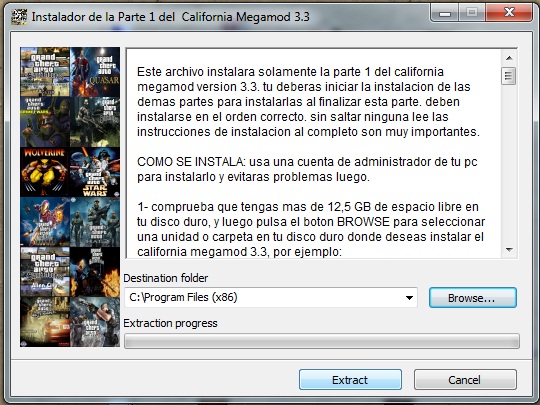 In the instalation of the first part, at the begining, you must select a hard drive letter (C: D: E: etc) and/or a folder in your hard drive (C:\Program Files (x86)\ or D:\GAMES\ for example) where you want the California Megamod 3.3 folder to be created. but In all other installers, you must select the CALIFORNIA MEGAMOD 3.3 folder, because all files must be installed inside this folder, created by the first installer.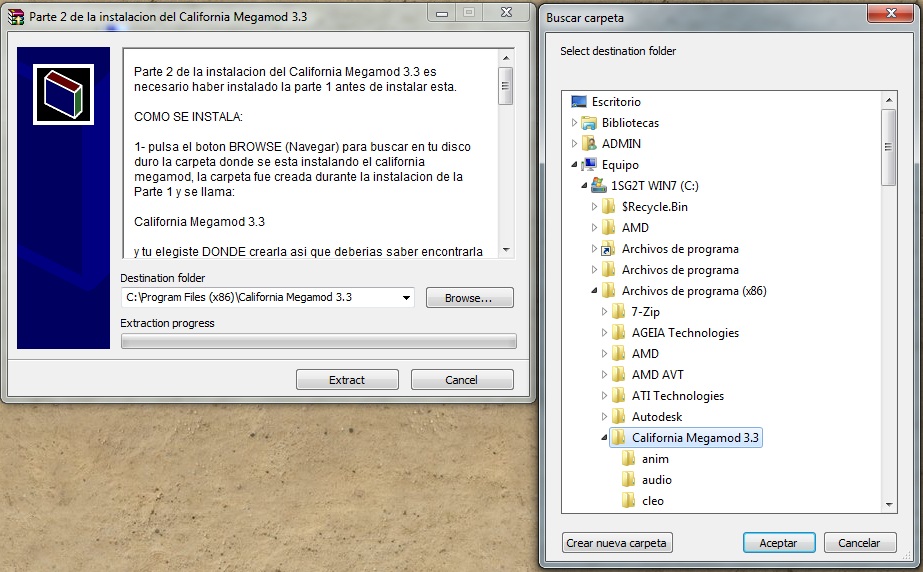 RECOMMENDED SETTINGS FOR MAXIMUM PERFORMANCE AND BUGS FIXING
These settings are not only the best for maximum performance even in low budget pcs, but also it fixes some abnormal behaviors in the game, you should try these settings if you experiment problems of any kind, for example it seems to fix a problem that happens when you load a saved game and then you try to get outside the cj house then the game closes and takes you back to the windows desktop. with these settings this problem does not happen. you may use any other resolution but you should set the others settings as in this picture.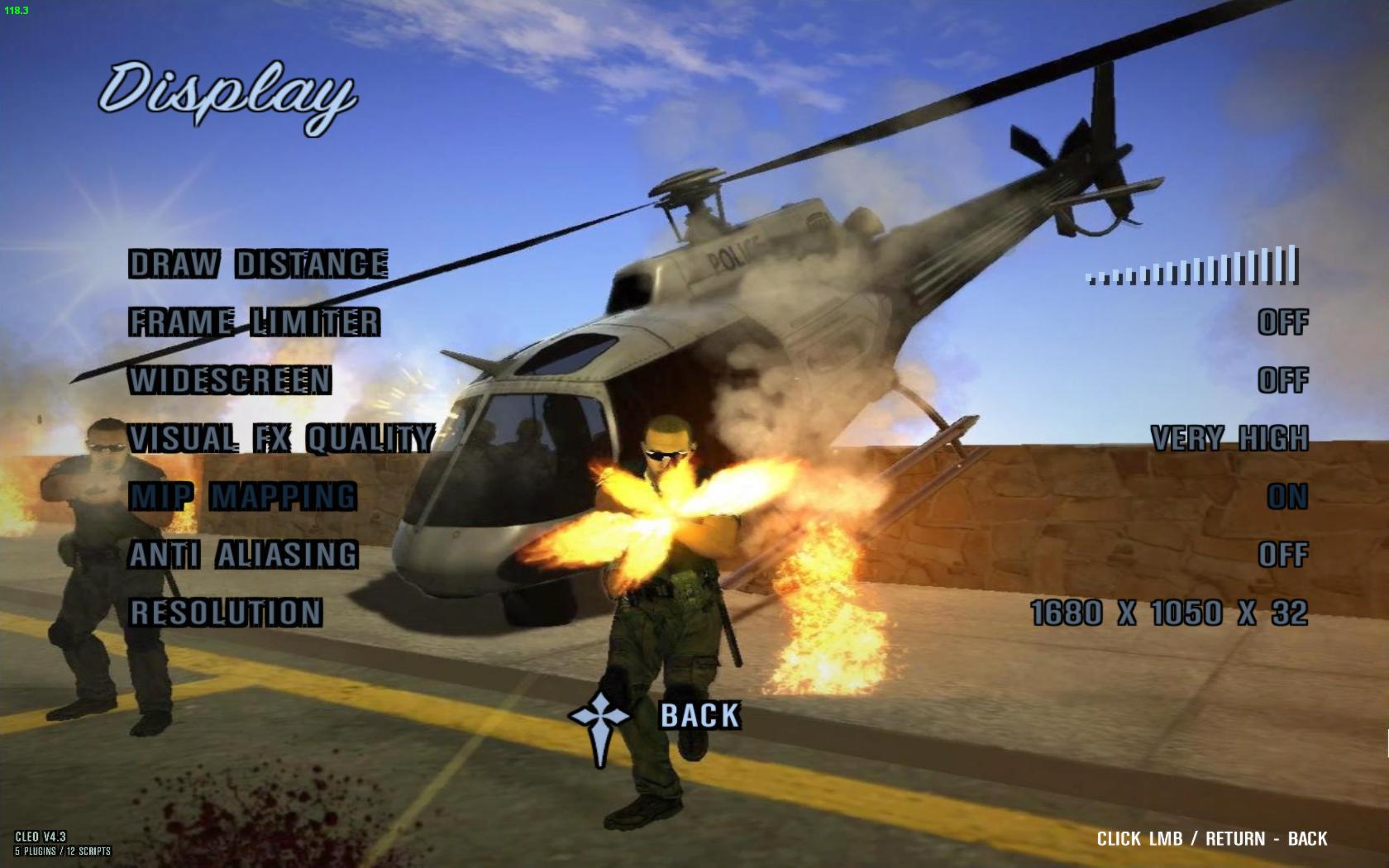 The most important things are enabling MIP MAPPING that will improve a lot the performance allowing you to play without lag at maximum resolution, and disabling Antialiasing because if you enable it even at minimum level it will reduce your FPS by a minimum ammount of - 20 FPS. Also important for stability and bugs fixing is the FRAME LIMITER, which in some computers it must be disabled and in others it will work better enabled (so check which one works better for you). i suppose in powerfull machines which gets more than 100 fps it may need to be enabled, but in slow computers it is better disabled because the game works more stable).
MINIMUM REQUIREMENTS:
- YOU NEED a COMPUTER with WINDOWS Installed, there is no android or console version, only PC.
- You need a decent computer with a decent graphic card (ATI/AMD or NVIDIA) (though it will work fine in some intel chips but they are not recommended for games)
- You will need at least 12,4 GB of FREE HARD DRIVE SPACE to install the full California Megamod 3.3 (you will need 6,5 GB more to keep the installer files once everything is installed)
- You will need at least 512 MB of graphic ram, although some 256 MB cards may still work
- You will need at least 2 GB of FREE RAM to run the game. but its better to have 4GB or 8 GB of RAM.
- Recommended Windows 7, but it will work in Windows XP, Windows 8, Windows 8.1 and Windows 10 (but they require to install Microsoft DirectPLAY and if possible Microsoft DirectX 9.0c)
NEW FEATURES IN THIS VERSION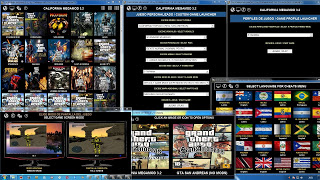 New welcome image with info about function of every icon in the mod launcher and game settings hta application. (help.hta)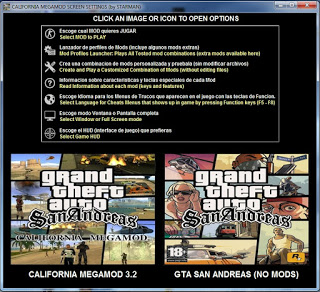 - I have created a new exclusive HUD SELECTOR Aplication (SelectHUD.hta), at anytime switch between GTA IV, GTA V, or original GTA San Andreas HUD.
version 3.2 and older had by default GTA IV HUD installed, version 3.3 comes with GTA V HUD enabled by default, while my testigs during december, i found that the GTA V HUD was very nice and works fine, but sometimes, in some mods, when i start a new game, the game did not work ok, it looked like the GTA V HUD was bugged, and so it will not allow to select and use weapons, to fix this, quit the game and start a new game again. and this time it will work fine. if you get upset by this trouble remember that you can quit the game, start help.hta and click in the Select HUD icon, and then click in the picture of the GTA IV HUD to set it as the default HUD, disabling the GTA V HUD at the same time.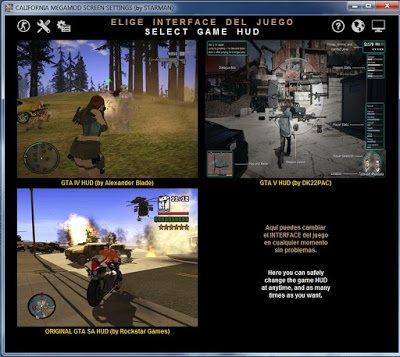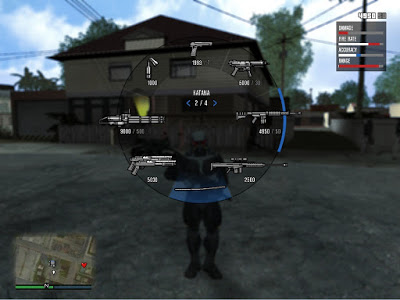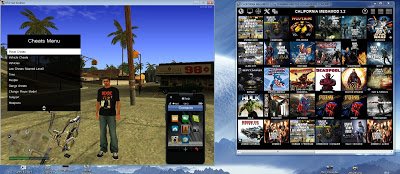 - in this version the ingame cheatsmenu comes in english by default, and can be switched to another language using the language selector .hta application. by default 3 languages supported: spanish, portuguese, english, and the application is ready to use any new languages that you may want to add, just edit the template to make a new translation and save a copy with filename: YOURNEWLANGUAGE_Cheats(F5).fxt inside languages folder. then edit the .hta file with notepad to add your language and flag of your country if not included.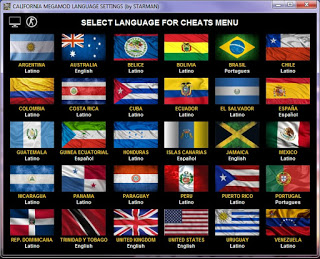 - Now ALL mods have his own information screen, with complete info about their features and special keys.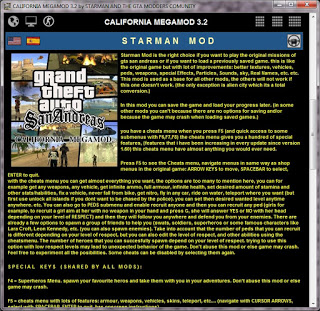 - at any time you can select if you want to play the game inside a window or in full screen. (the window option was very usefull during the development of the megamod, it allowed to switch easier from the game to the desktop, to change some textures, and get back to the game, and see the new textures applied, without the need for restarting the game to see the changes, though this will not work with all changes, only with some of them, like textures, peds, vehicles, it will not work with changes in handling.cfg for example)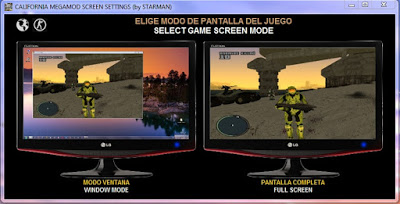 - everything in the game improved, textures, efects, lightning, sky, water, blood, particles, vehicles, peds, etc.
- new exclusive ultrarealistic roads, grass, dirt, sand, water, sky,....
- ultra realistic look, very close to GTA V, with LOW END specs resources, no need for very powerfull machines.
- LOW SPECS ENB SETTINGS FOR LOW END PCS (enabled by default, you can turn it off pressing SHIFT F12 (just one time, two times it enables it again)
- a lot of new vehicles and new peds in some mods (alien city for example)
- lot of scripts edited to fix bugs in several mods, game a lot more stable, for example, now some features are back in Crysis mod that was left behind some time ago, because of stability issues (now fixed).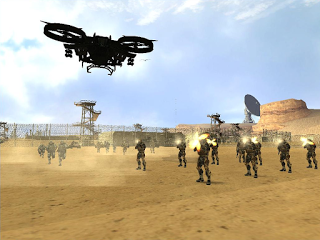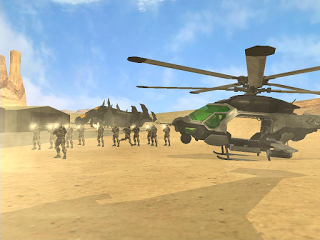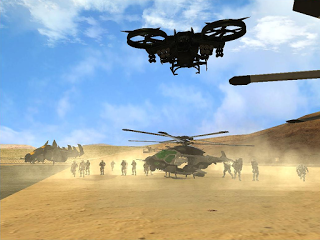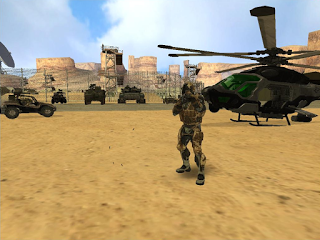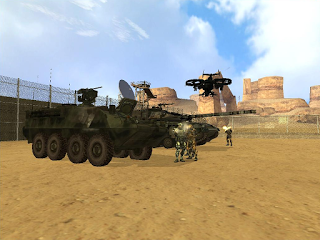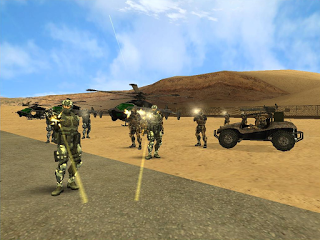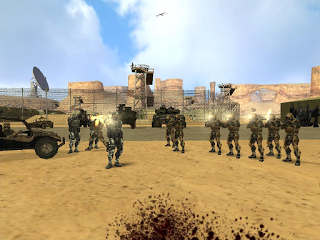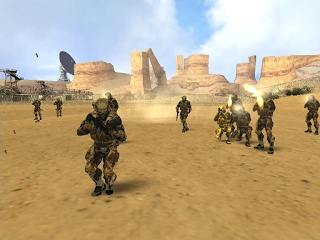 - NEW EXCLUSIVE MISSIONS in some mods (Myths mod, Halo, Crime wars, Ninja, Wolverine,...)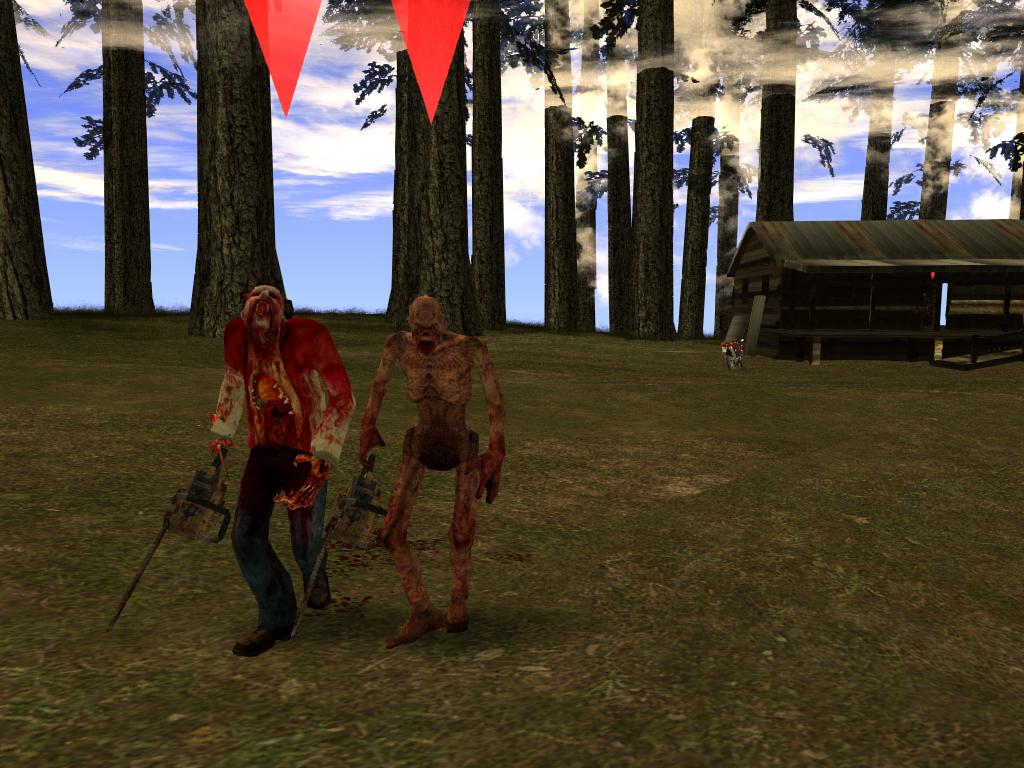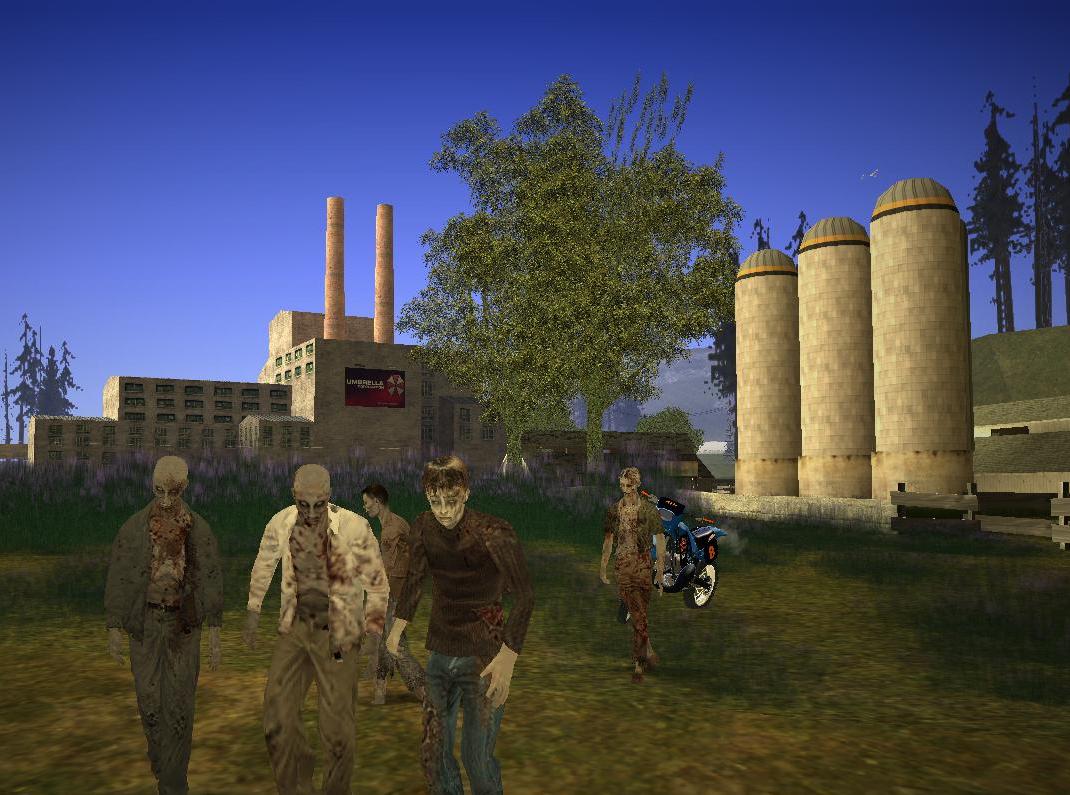 - lot of texture bugs fixed, a lot of textures improved, new more realistic roads, and with road lines fixed (now they are as they should be in real world)
- in any mod, get inside a car, press F9 and you get NEON lights instantly, keep pressing to cycle through all colors, lot of colors. Last color after white disables neon light, press again to enable again.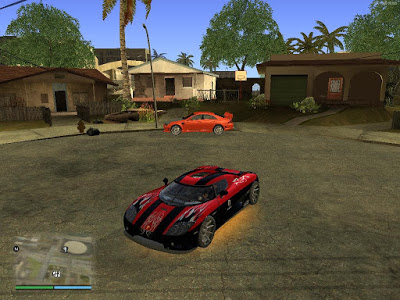 - in any mod, in any vehicle, anywhere, anytime, press F10 to fix it if it's broken, flip it if it's upside down, cycle through paintjobs if it have any.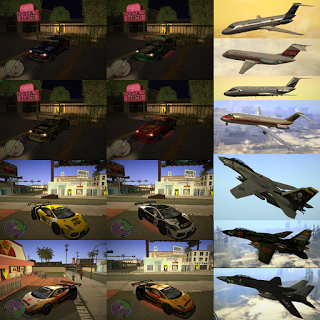 - skin selector mod fixed, and enabled again in all mods. also new peds added to skin.img. IMPORTANT NOTE: you should not remove or edit filenames of any peds inside skin.img, although you may be able to add a few more peds before causing troubles. just dont touch the ones already there, or game will crash because they are used somewhere else (gang cheats and superhero cheats)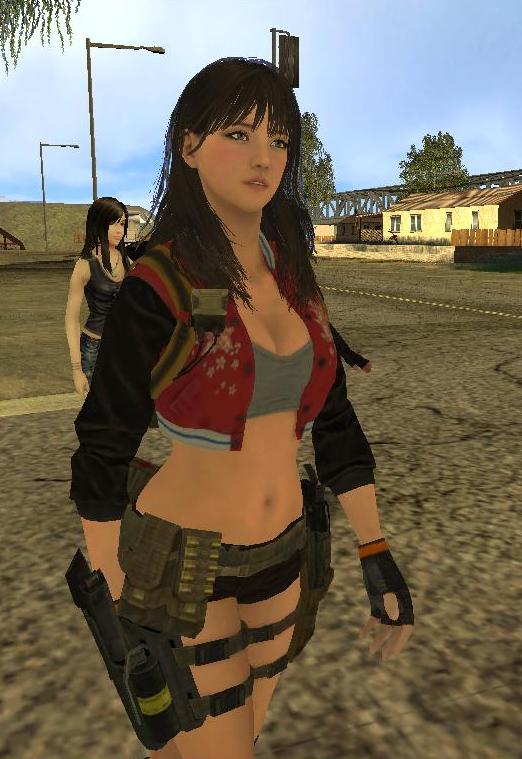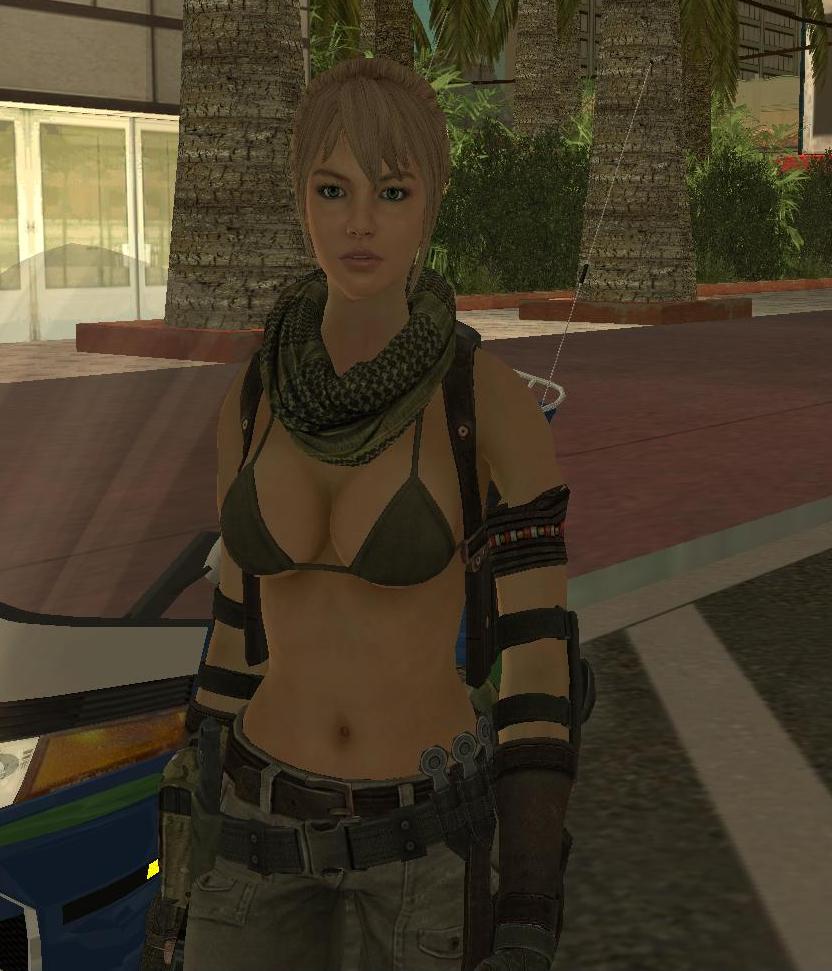 - I have tried to fix the problem of player model getting corrupt because you improve your physics stats when you are playing with a PED instead of CJ (Muscle, stamina, fat, maxhealth, etc) in some cases it will work (but sometimes will fail, sorry, you can always switch back manually to another skin when the model gets fucked.
- you have 2 methods to choose for changing skin: cheats menu (F7) and skin selector (skin.img) (TAB + MOUSE SCROLL wheel, or TAB+Q and TAB+E).
- superheros menu mod improved, also some superheros improved with powers: captain america, daredevil, deadpool, thor, hulk, etc.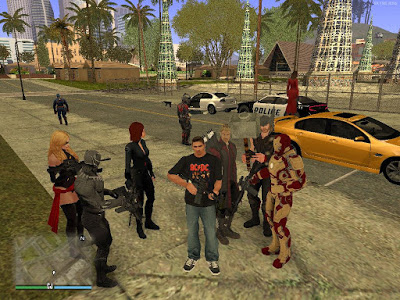 - some superpowers or features emulated for some superheros. (captain america shield, THOR's Mjolnir (mystical hammer), Daredevil's stick, deadpool's katana and autohealing, ....
- NEW MODS: NINJA, THOR, HULK, DOCTOR STRANGE, with superpowers.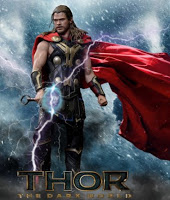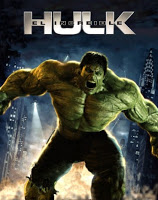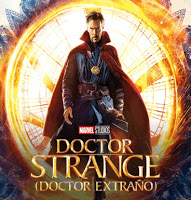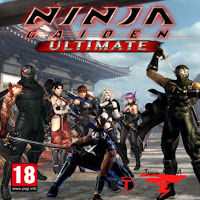 - some new maps added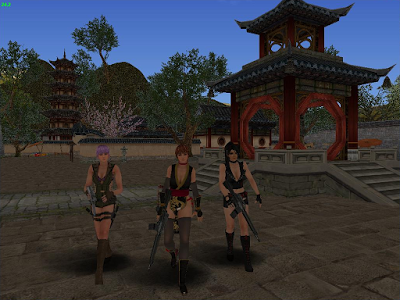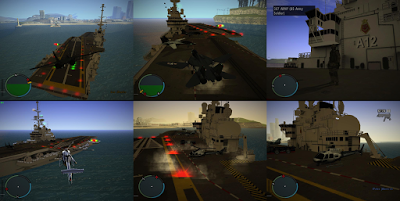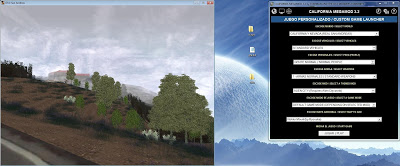 - new profile launcher for modloader (profiles.hta)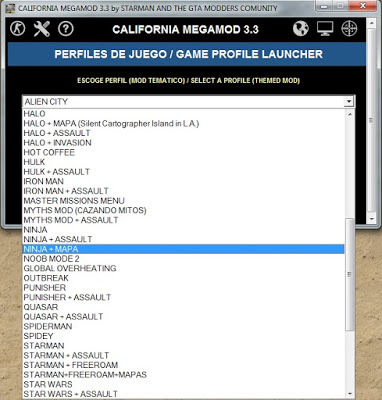 - new exclusive tool for playtesting combinations of mods, customized by you, without editing any file.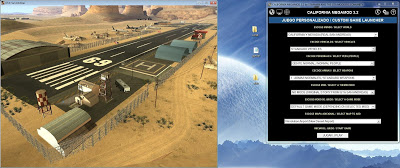 - I made some profiles ready to test your own mod, create your own mod by copying dff and txd files inside the folder California Megamod 3.3/Modloader/YOURMOD and play it with just a click from the profiles.hta application.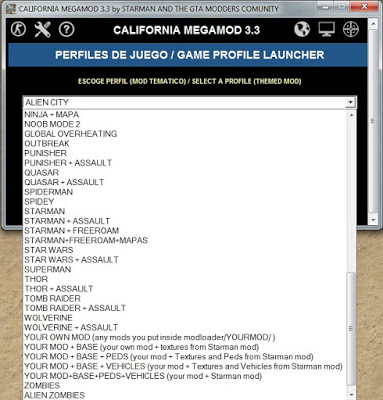 - New girlfriends (Honoka, Kasumi, Kokoro, Helena, Lara Croft, Jill Valentine), very beautifull and sexy girls, some are from the game Dead or Alive.

THINGS YOU SHOULD KNOW:
- if you use FRAPS to record videos, you should always start the recording ONLY AFTER cj is available to move, or AFTER the cinematics start playing, because when the game just finishes loading, it does a switch of resolutions, the size of the window changes 2 times, very fast, and if you are recording with fraps then fraps may crash, or it may cause a crash in the game, so to avoid any trouble when recording video, avoid recording BEFORE starting a new game or BEFORE loading a saved game, you should ALWAYS start the recording AFTER the change of size of the screen which takes place just when the loading bar reaches the end which means that the game has finished loading and 2 seconds later cj appears in the screen, ready to play or acting in a cinematic; and then everything will work fine. (if you need to record the options menu then you can at any time press ESC to pause the game and enter the options menu, and pressing ESC again you get back to the game).Let's say you really want to record everything since the game starts loading, the settings in the options menu, and the loading screens, you can do it but you will need to be quick and pause the recording just before the loading bar reaches the end (or else game will crash) and then you can continue recording 2 seconds later when the cinematic starts playing (or when cj appears if the mod you are playing has no cinematics).
- when selecting screen resolution in Advanced graphics options, you should always select one resolution that ends with x32 , never x16, for example: 1024x768x32, 1280x720x32, 1920x1080x32. why? because x16 was made years ago for older graphic cards, the x16 means that the color resolution depth is 16 bits, and x32 means that the depth of the color resolution is 32 bits, and so with just 16 bits (x16) you can not represent all the colors needed for realistic images, you need at least 24 bits to represent more than 16 million colors that is the number of different colors that the eye can recognize, with just 16 bits some colors will look bad, specially with gradients, there will be less colors than it should and so things will not look realistic, but while using x32 bits for color encoding it allows for 24 bits photorealistic images + 8 bits for transparency (256 tones of grey from white to black that represent the level of transparency of the image, black = invisible, white = opaque, grey = transparent)