Changes:
---
With the release of Error 4516 behind us, there are a multitude of things I need to address, one of which being the changes from the demo(s), and the Early Access. Down below, I've provided a detailed list of the changes.
1. Enhanced graphics
---
Some other graphical changes include, additional bump mapping, enhanced texture detail, fixed graphical errors, and enhanced realism. These upgrades will in theory, add more aesthetic to the game.
Here are some examples of graphical upgrades: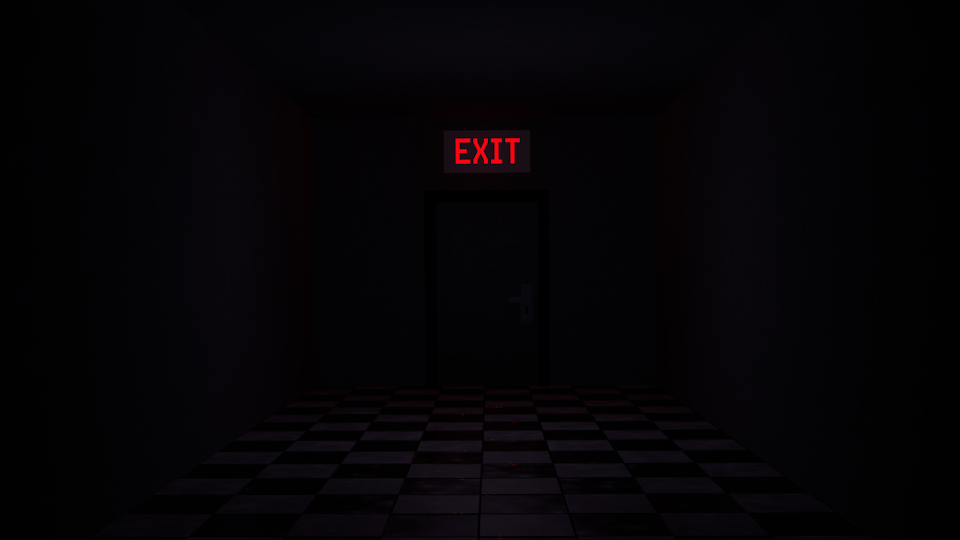 Newer Version.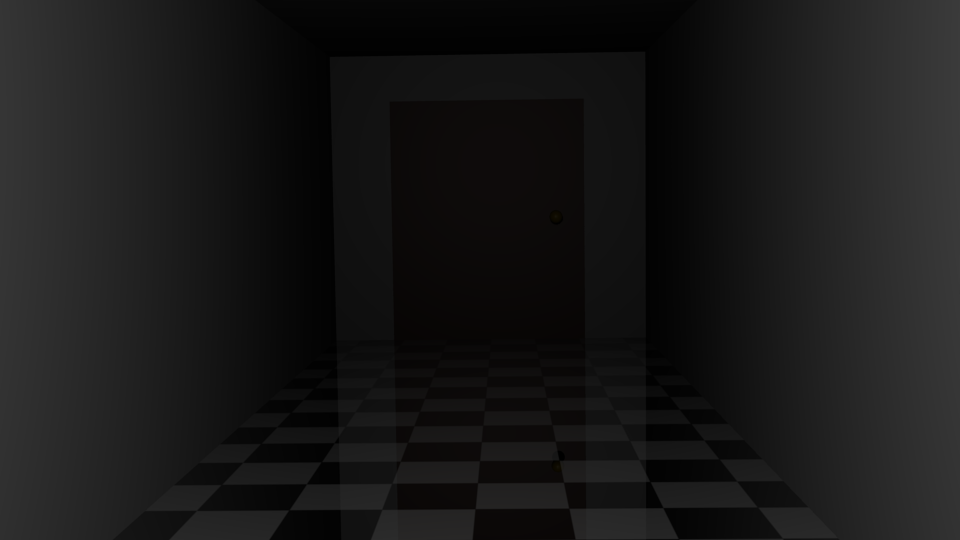 Older Version.
2. Upgraded User Interface
---
Also, I've updated the user interface, there is more explanation to things now i.e. more instructional material to ensure that the player knows how to play the game.
3. More story.
---
I've added a lot of story elements into the mix for the final version. You'll be able to get an in-depth look at what really happened to the previous night guard in the final game.

Here's a screenshot: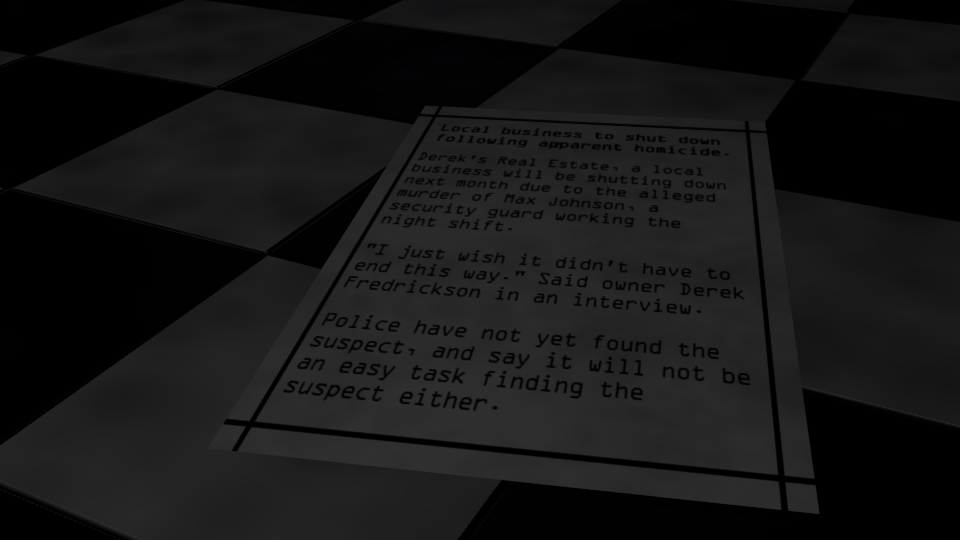 ---
That pretty much concludes the update log for the final version.
---