TypoWars
Welcome to the browser game TypoWars.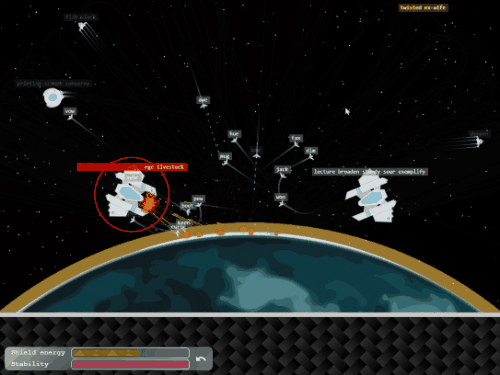 A thrilling space shooter, with no less a mission than to save the Earth from the other races of the galaxy and get rich in the process. Type the words over the asteroids, enemy ships and many other entities as fast as you can. The faster you type, the more points and resources you win.
You can expect:
Campaign mode:

This is the "story mode" in TypoWars, so to speak. Based on a rather simple story, you fight your way through up to 18 campaigns with a total of 180 levels.
You collect resources to upgrade your ship. The resulting improvements to the weapon system will also help you in multiplayer.

Multiplayer mode:

Up to 4 players can compete against each other in a space battle. The player who is the fastest usually wins. But some tactics are also helpful!
In the multiplayer area everyone can see where he is in the highscore on different levels. Enter the competition with other players.
I would be happy to see you online on
Registration is and remains free!