The fast-paced bullet hell shooter Dot. has finally arrived on Apple's iPad.
Survive as long as possible as a blue sphere in a world full of deadly enemies by shooting and evading bullets all around you. Enjoy complete freedom in 360° with digital twin-stick controls. But beware, every enemy hit makes you smaller.
Emerge yourself in this strategic shoot'em'up and use your shrinking and growing abilities to your own advantage to outwit your countless enemies.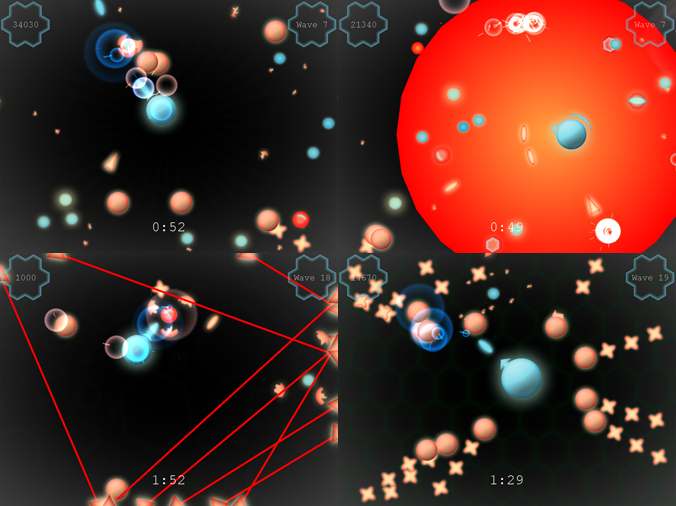 Dot. features an infinite number of enemy waves, intense boss fights, colorful and stylish graphics and an adrenaline-pumped electro soundtrack.
Dot. comes as a free download with a single in-app purchase to unlock the full game. An iPhone version will follow soon.
Download Dot. from the AppStore today!