Hello everyone,
long time since we wrote something...sorry about that but we are focusing on game and tons of other things and game improvements so it's hard to keep up with everything.
Comic book
One of these novelties is that we pulled out "comic book" scenes from the game and released standalone comic book called #1 The golden boy. There will be two comic books for each chapters of the game - shorter prologue to chapter and summarized chapter in it's own comic book which will be much longer.
So overall 4 game chapters with 8 comic books will be released as part of Joe Kowalski Chronicles series.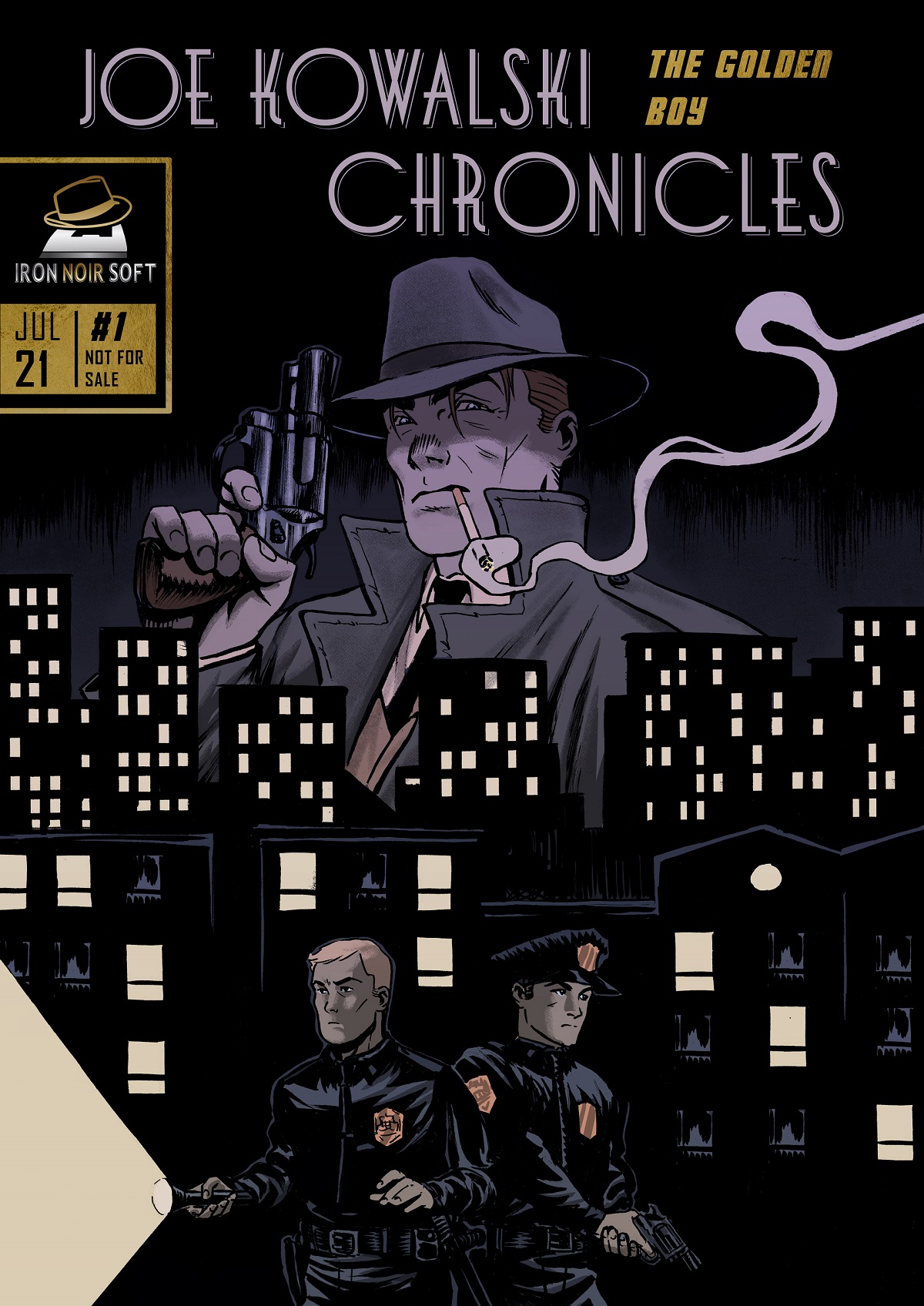 At the moment comic book is available in few languages: English, Russian, Croatian, and Polish, German and Spanish translations are in progress. Digital version of comic book on English will be released in upcoming days for everyone to read and link will be on Twitter/Facebook and official site news/pages:
Joe from last page of comic book:

Comic book is short - 7 pages but print quality is really great. Physical signed copy is available on Joe Kowalski Chronicles official site (click on footer link) for a small donation (first 500 people can grab it for negligible EUR 0.01) online plus shipping - just type donation number in a box (you are welcome type more if you wish):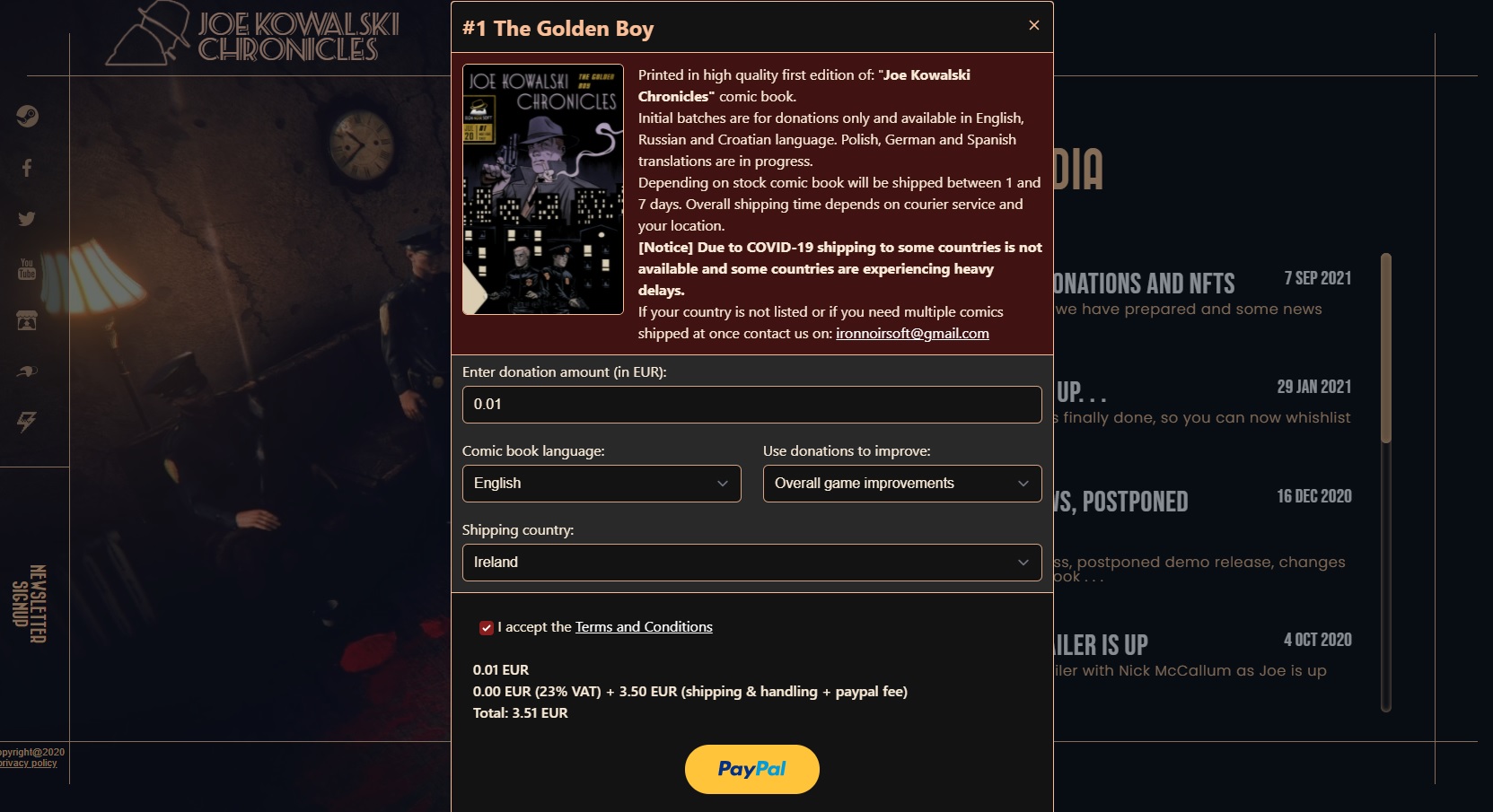 Donation/NFT page
As we don't have time to set up Kickstarter campaign we've just opened Donations/NFT page where you can donate to support this and future chapters. We've also created Joe Kowalski Chronicles Collection with 2 NFT's for premium supporters - that will serve as early game purchase and give ability to vote on some future game proposals. Everything is explained on donations page and here under latest news. There will be more NFT's in future so collectors - keep an eye.
Game release date
Lots of things we did and lots of things to do...we are bit short on resources at the moment, but are doing everything to make deadline at end of this year 2021. Keep in mind that don't want to ship unfinished product, please have that in consideration.
Here's one bar screenshot, Joe is sitting far right at the bar: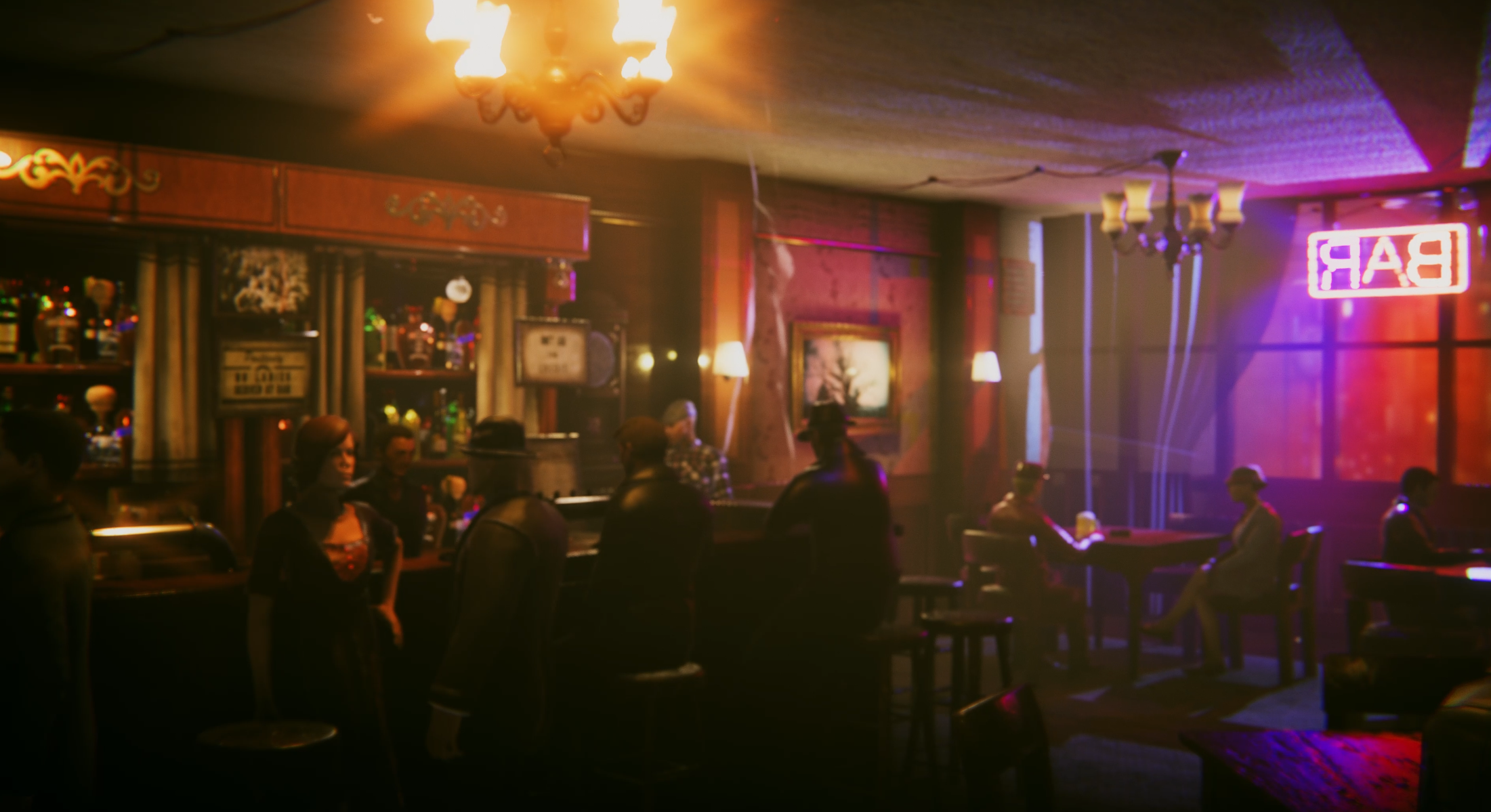 Hope you like it - expect more news/game content in next weeks. Please do share all the news and articles on your socials it will help a lot.


Thank you for your support.
Iron Noir Soft team